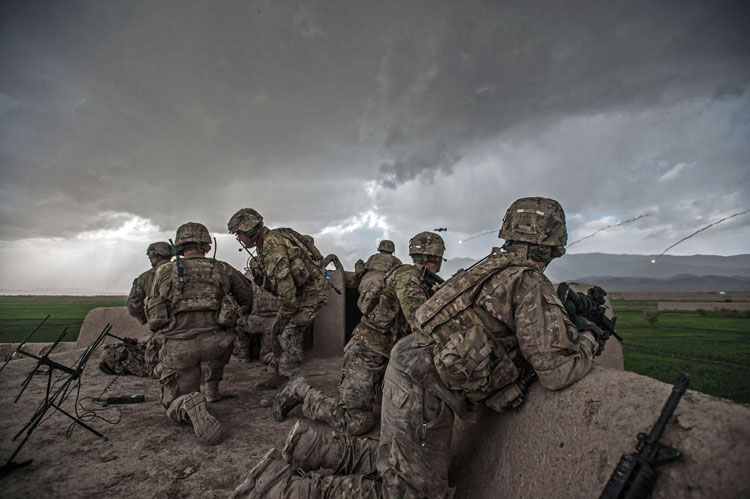 Do you ever notice how much bad stuff is reported in the news, and hardly any good stuff? I'd like to think it's because the media chooses to report the bad over the good, and not because there is just less good to report. But increasingly, I'm beginning to think that there really is less good in the world. It seems that evil is so commonplace now, much of it we hardly even notice anymore.
The Judeo-Christian values the majority of Americans held dear years ago are now being marginalized as extreme. Christians are especially targeted for name calling by those who not only think we're wrong, but wish us dead. Young people are rejecting God and embracing socialism, while congressional members apply religious tests to exclude believers from public office. We need voices of truth, now more than ever to counteract those inverted messages—which is why it is so disconcerting when we lose one of those voices.
Nabeel Qureshi was a beloved Christian apologist, exceptional at speaking but even more gifted at presenting the truth in love. Raised as a Muslim before turning to Christ in college, his unique ministry provided insight for sharing the Gospel with people of other faiths. Nabeel traveled the world with Ravi Zacharias Ministries, touching the hearts of audiences who found him authentic and personable.
Last year Nabeel was diagnosed with stomach cancer. It was a painful blow to those in the apologetics/evangelical community, many of whom had worked with Nabeel. Countless other thousands like me, who had never met him but had been encouraged by his ministry, were praying and pleading with God to miraculously do the impossible. Nabeel was such a powerful witness and a voice of truth in this messed up world—surely God could spare his life. However, healing for Nabeel on this side of eternity was not part of God's plan and the Lord took him home a few weeks ago at age 34. While I am happy that Nabeel is now with his Savior, death always leaves some destruction in its wake. I especially feel sorrow for his wife and young daughter, his parents and his sister. Like many others I grieved the loss and prayed for the family left behind.
All that week though, there was something gnawing at me. Along with the sadness, I felt a bit perturbed. I wasn't mad at God, but I have to admit I was disappointed. From our human perspective, Nabeel's death didn't make a bit of sense, although in most cases whose death ever does? In my frustration, I blurted out to God what I was thinking. "Lord, it feels as though evil is winning—like the enemy is just taking us out one by one!"
There it is—the big lie—the one we hear when the enemy tries to convince us that we are losing.
Gratefully, the Holy Spirit reminds us of the truth before we can spend too much time wallowing in self pity. Just as those words fell out of my mouth, I immediately recalled one of my favorite stories in the Bible.
It is recounted in Second Kings, chapter 6. The king of Aram is at war with Israel, and he is frustrated that every time he plans an ambush, Israel's troops avoid the area. After interrogating his own officers for possible saboteurs, the king learns that Israel's prophet is the one thwarting all of his plans. It seems that God has been revealing the enemy's strategy to Elisha who has been reporting the information to Israel's king. Enraged by this, the king of Aram vows to put a stop to it by targeting Elisha.
"Go, find out where he is," the king ordered, "so I can send men and capture him." The report came back: "He is in Dothan." Then he sent horses and chariots and a strong force there. They went by night and surrounded the city. When the servant of the man of God got up and went out early the next morning, an army with horses and chariots had surrounded the city. "Oh no, my lord! What shall we do?" the servant asked. 2 Kings 6:13-15, NIV
Clearly outnumbered, the situation looks grim. But Elisha recognizes that reality is not all that it appears to be, and encourages his servant.
"Don't be afraid," the prophet answered. "Those who are with us are more than those who are with them." And Elisha prayed, "Open his eyes, LORD, so that he may see." Then the LORD opened the servant's eyes, and he looked and saw the hills full of horses and chariots of fire all around Elisha. 2 Kings 6:17-17, NIV
After this vivid display of angelic forces, Elisha prays for the enemy soldiers to be struck with blindness. He then leads them into one of Israel's cities. Once inside, Elisha prays for their eyes to be reopened where they realize they are now trapped. Although the enemy could have been easily slaughtered, Elisha advises the king of Israel to spare their lives.
"Do not kill them," he answered. "Would you kill those you have captured with your own sword or bow? Set food and water before them so that they may eat and drink and then go back to their master." So he prepared a great feast for them, and after they had finished eating and drinking, he sent them away, and they returned to their master. So the bands from Aram stopped raiding Israel's territory. 2 Kings 6:22-23, NIV
Wow, what a turn of events. In this situation, Elisha extended some kindness to the enemy and was rewarded with an end to hostilities. And while the two kings probably didn't become fast friends after this event, the king of Aram did stop invading and that was good for everybody. Not only did God protect his people, but he used the conflict to bring a measure of peace. He does the same for us today.
At times it may feel as though we are outnumbered and surrounded by the enemy, but there is more going on than we can see. God's unseen army protects and defends us. When we get discouraged, it's good to remember the calm assurance of Elisha—those who are with us are more than those who are with them.
On the journey toward Home,