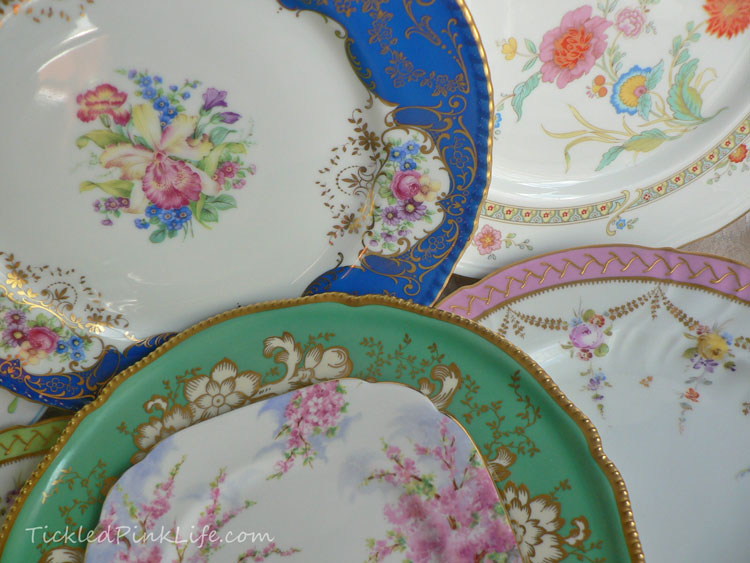 Now that the Christmas shopping season is officially underway, I'd like to introduce some of the new items listed this week in my Etsy shop, The Drawing Room at Pemberley!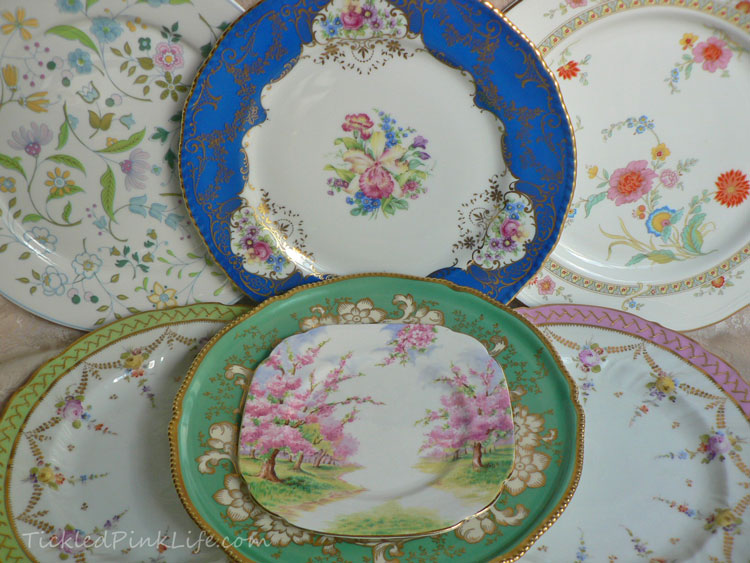 Vintage china plates make lovely gifts for collectors. I have several dinner and salad plates made by Dresden, Rosenthal, Aynsley, Royal Bayreuth, and Spode. Many of these are in vibrant colors with floral designs and gold embellishments.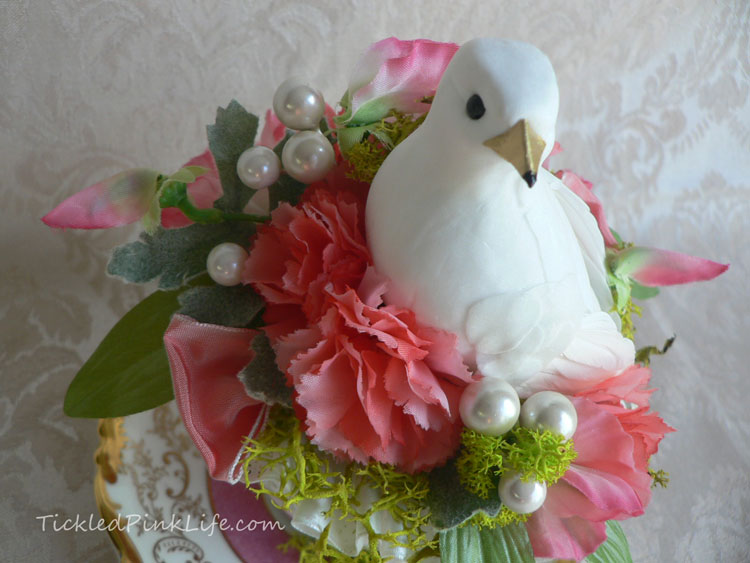 A white dove adorns this arrangement of pink sweet peas and carnations.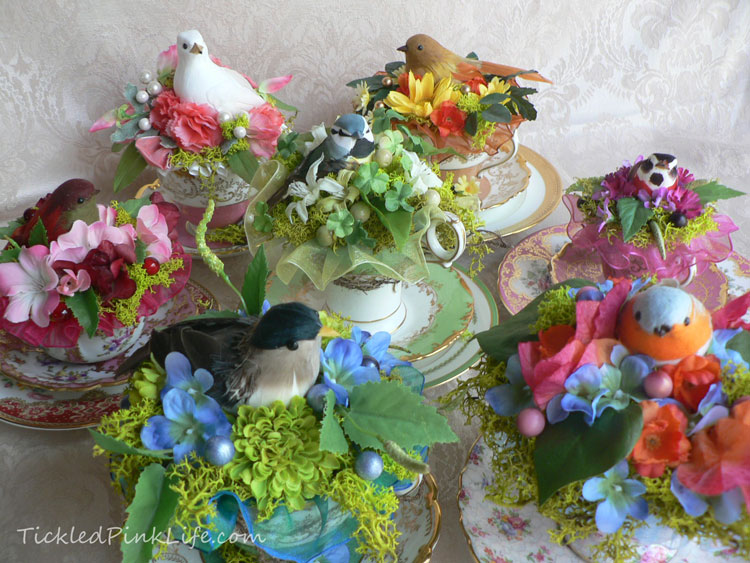 These bird nest silk floral arrangements feature re-purposed or repaired cups and saucers. Colorful birds sit in nests of lime green reindeer moss and assorted flowers, leaves and berries.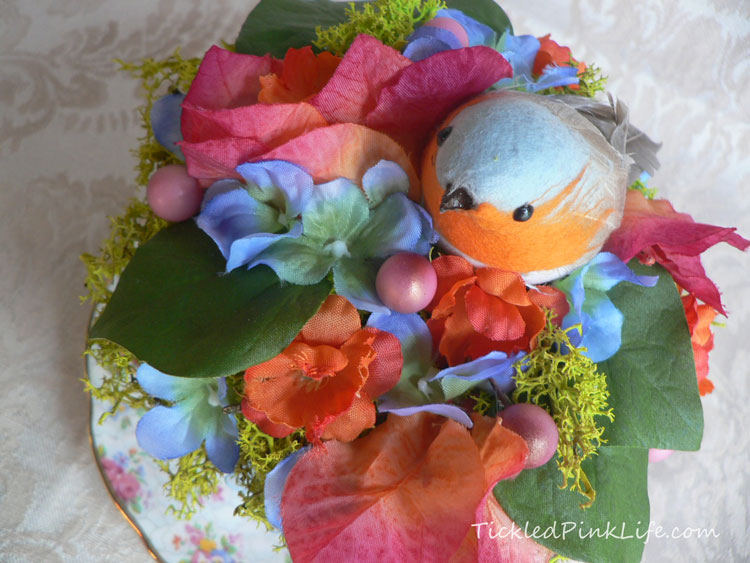 Blue hydrangea and fuchsia bougainvillea surround a sky blue and orange bird atop a chintz cup and saucer set in coordinating colors.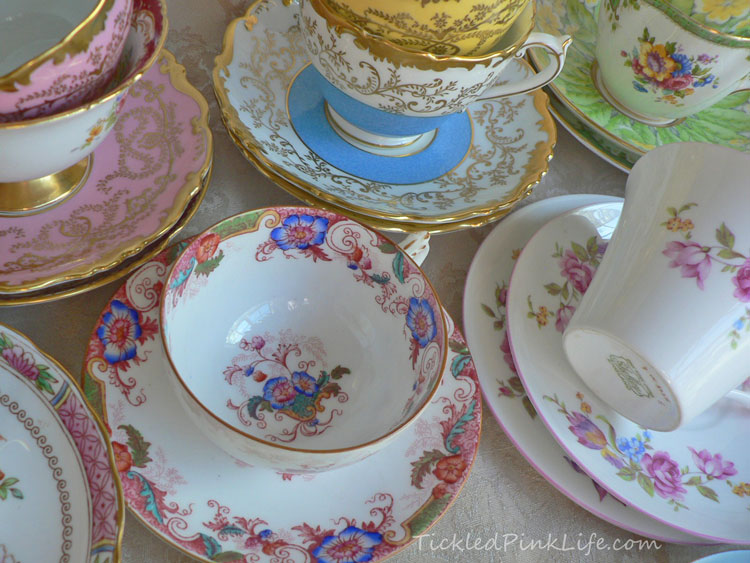 Several vintage teacups and trios are available in a variety of colors and patterns. Makers include Shelley, Royal Albert, Coalport, Limoges, and Paragon.
Some have an Art Deco design, while others feature a Chintz pattern or a cartouche motif with floral insets.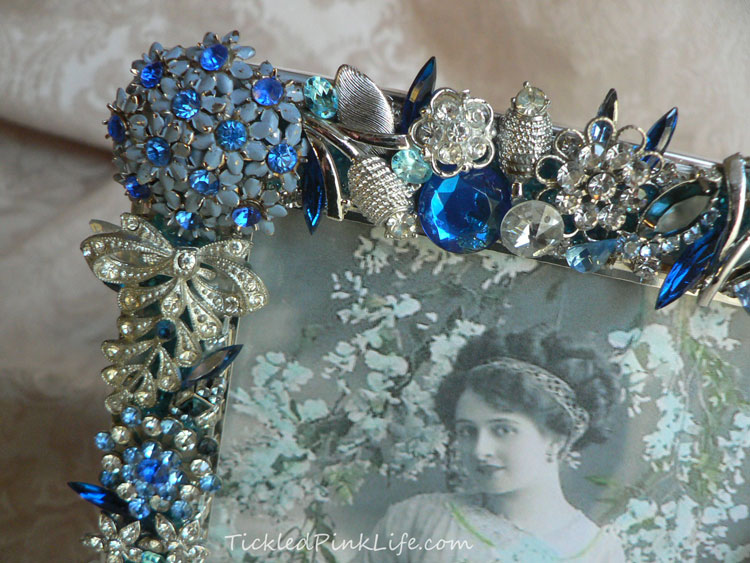 Vintage jewelry frames are handmade one-of-a-kind treasures. These feature vintage jewelry, rhinestones, and beads. The back of each frame is trimmed in black velvet, and has a kickstand for tabletop placement.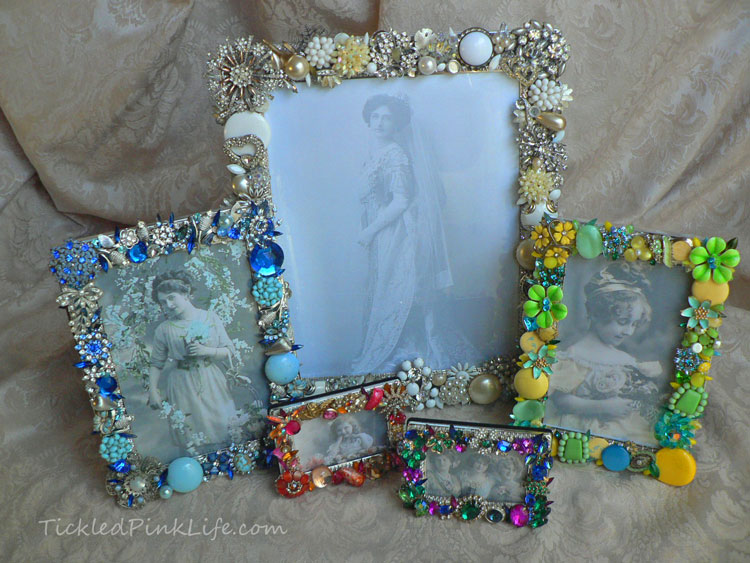 The white, cream, crystal and silver frame holds an 8 x 10 inch picture in portrait view. The sky and royal blue frame holds a 5 x 7 inch picture, and the yellow, lime, and aquamarine frame holds a 4 x 6 inch picture. The two smaller frames each hold a 2 x 3 inch picture in landscape view.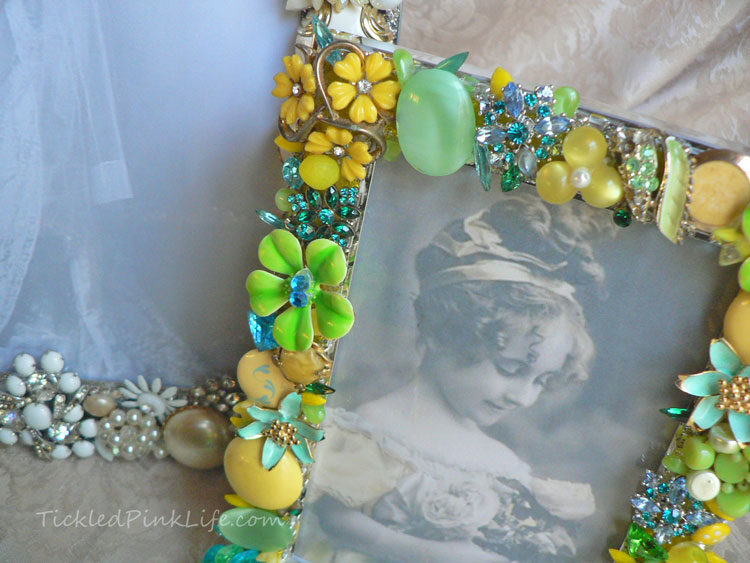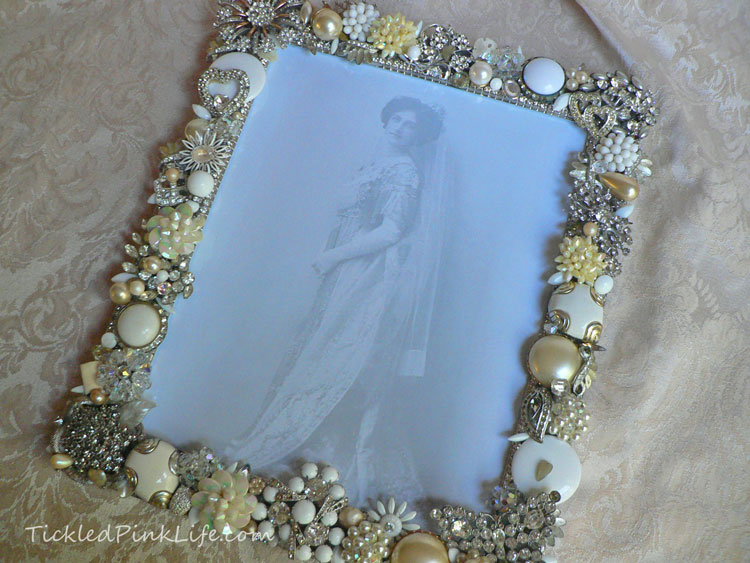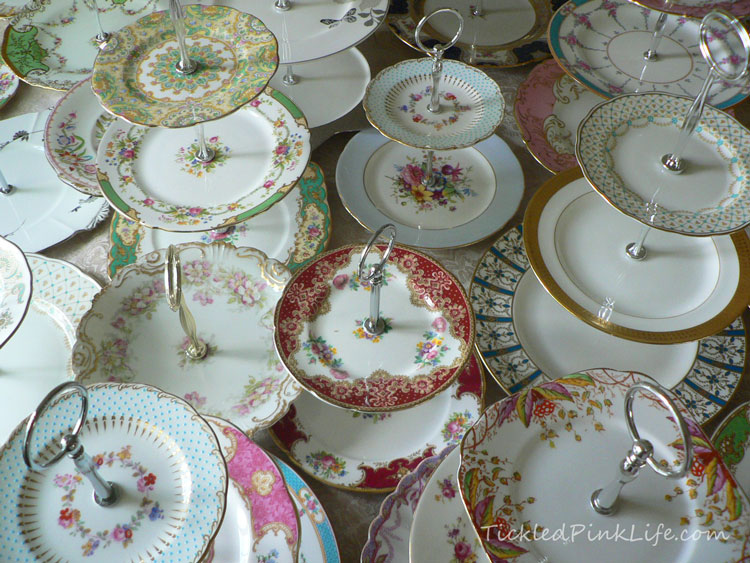 Tiered servers feature vintage china plates, which are hand-drilled and assembled with new silver separator hardware. Plates are matched together by color and pattern.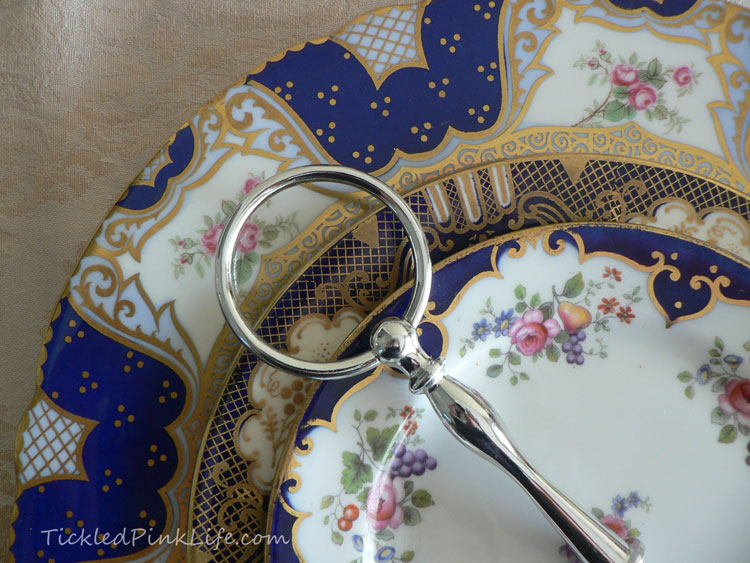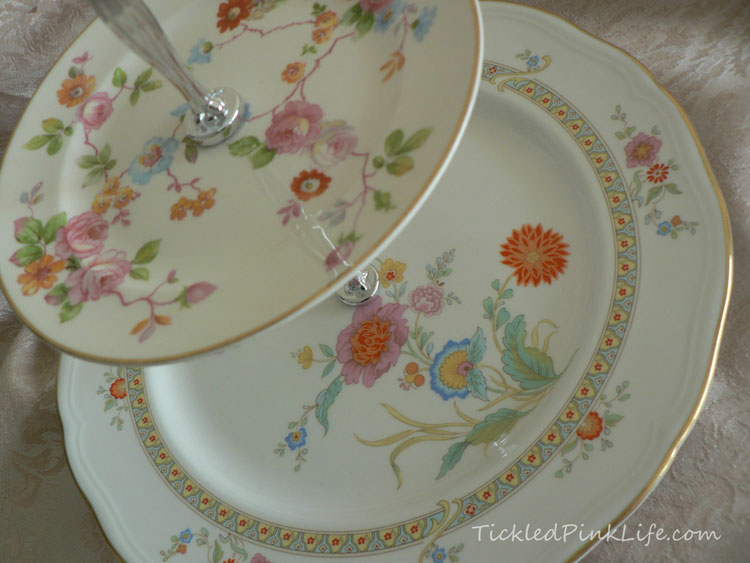 The servers include vintage plates from England, Germany, and France, and are assembled in one to four tiers.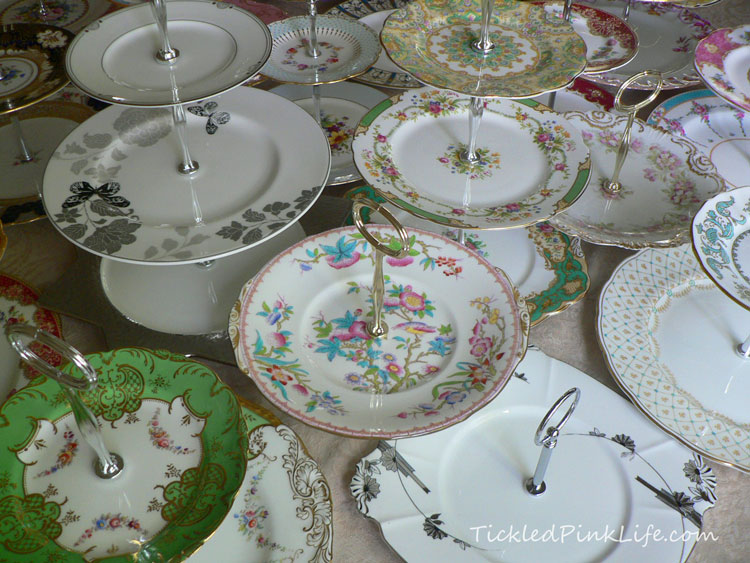 If you are looking for unique gifts, please visit my shop and take a turn around the drawing room!
On the journey toward Home,