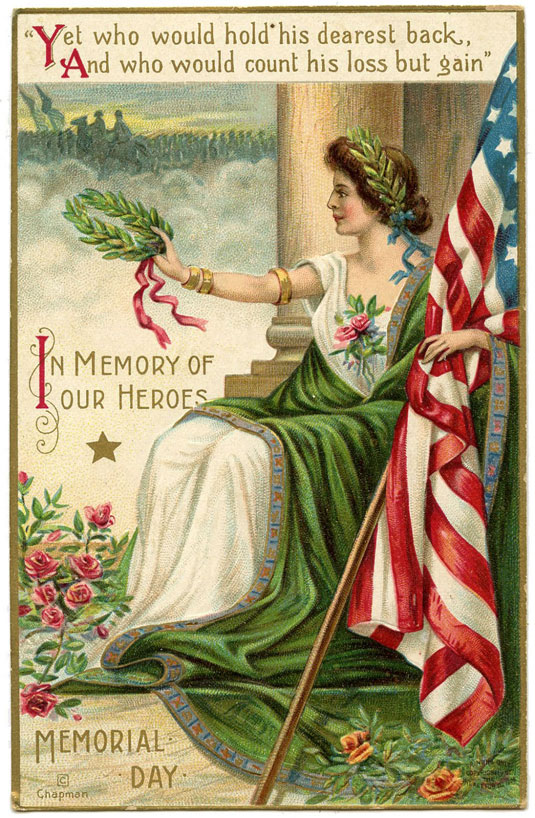 President Ronald Reagan was a strong supporter of our military, and he keenly understood the price of freedom provided by the men and women who serve. In honor of Memorial Day, I have included a few poignant excerpts from the President's address at Arlington National Cemetery in 1982.
I have no illusions about what little I can add now to the silent testimony of those who gave their lives willingly for their country. Words are even more feeble on this Memorial Day, for the sight before us is that of a strong and good nation that stands in silence and remembers those who were loved and who, in return, loved their countrymen enough to die for them.
Yet, we must try to honor them — not for their sakes alone, but for our own. And if words cannot repay the debt we owe these men, surely with our actions we must strive to keep faith with them and with the vision that led them to battle and to final sacrifice.
The willingness of some to give their lives so that others might live never fails to evoke in us a sense of wonder and mystery. One gets that feeling here on this hallowed ground, and I have known that same poignant feeling as I looked out across the rows of white crosses and Stars of David in Europe, in the Philippines, and the military cemeteries here in our own land. Each one marks the resting place of an American hero and, in my lifetime, the heroes of World War I, the Doughboys, the GI's of World War II or Korea or Vietnam. They span several generations of young Americans, all different and yet all alike, like the markers above their resting places, all alike in a truly meaningful way.
As we honor their memory today, let us pledge that their lives, their sacrifices, their valor shall be justified and remembered for as long as God gives life to this nation. And let us also pledge to do our utmost to carry out what must have been their wish: that no other generation of young men will every have to share their experiences and repeat their sacrifice. (Excerpts from "Remarks at Memorial Day Ceremonies at Arlington National Cemetery, May 31, 1982")
I am thankful for those Americans willing to defend our great nation. May God bless them and keep them safe.
On the journey toward Home,