This week I wanted to share some of the really beautiful hand-crafted baubles I've been finishing up for my Etsy shop, The Drawing Room at Pemberley. Just in time for after-Thanksgiving online Christmas shopping, these repurposed vintage teacup bird arrangements are treasures of colorful whimsy!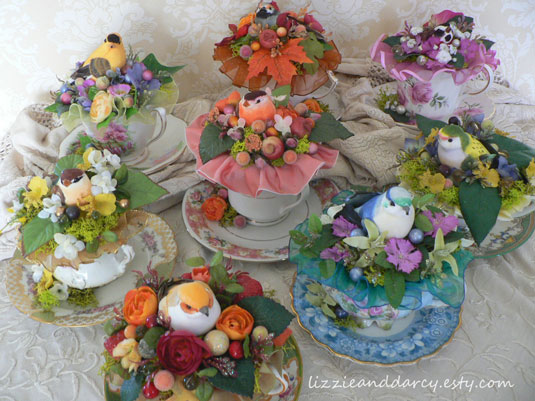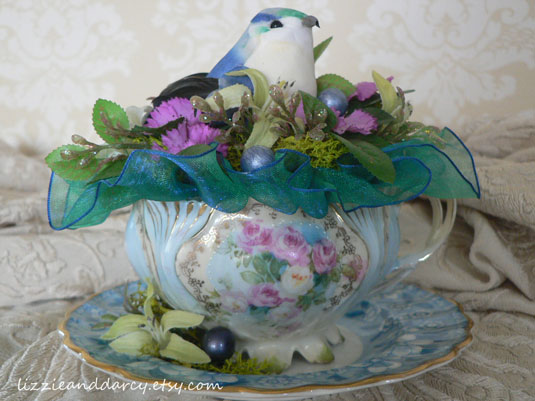 Each little bird is perched in lime green reindeer moss, nesting in leaves, silk flowers, and berries. Previously, the cup and saucer set was damaged, cracked, or a mis-match. But instead of discarding these pieces, they've been used to create new homes for this little flock of birds! To see all of the teacup bird arrangements, click here.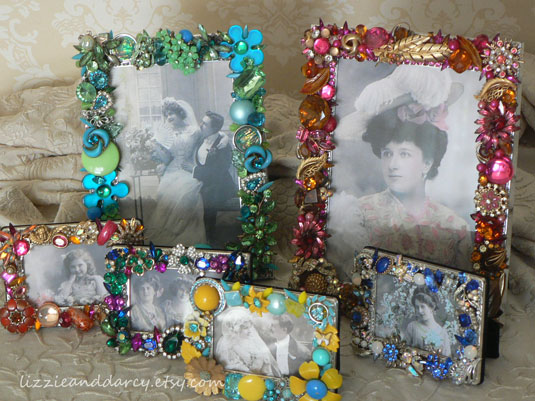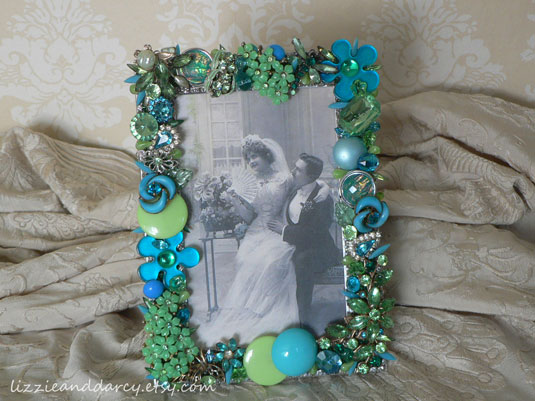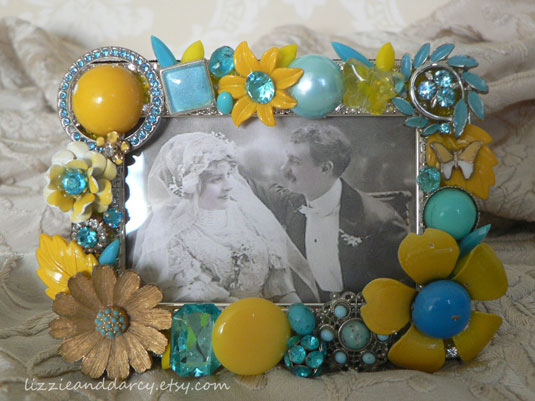 I also completed a new assortment of vintage jewelry photograph frames. The frames are new, and adorned with vintage jewelry pieces, rhinestones and beads. The back of each frame is trimmed in black velvet and features a kick stand for table top placement. To see all of the vintage jewelry frames, click here.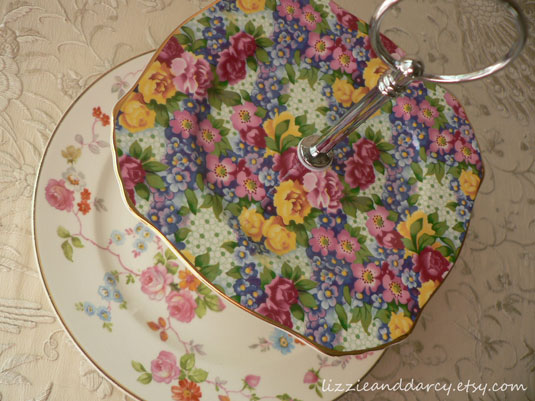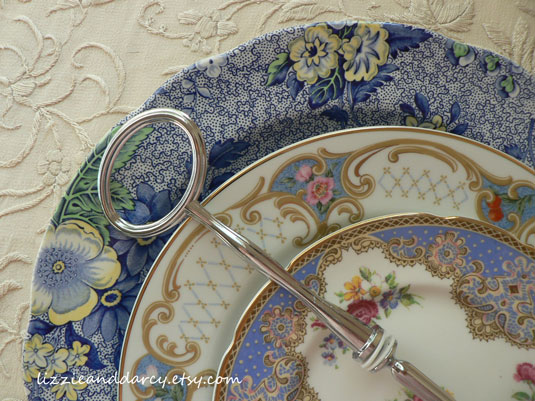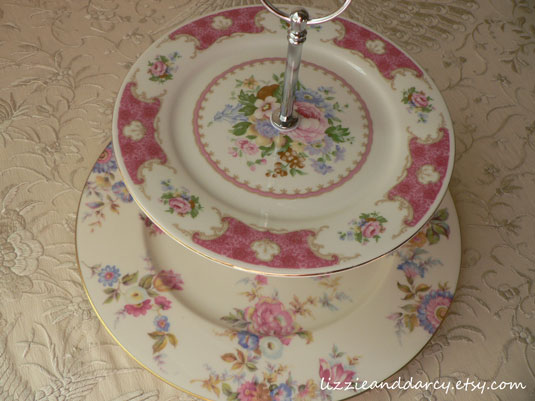 For the antique china enthusiast, I have a great collection of vintage china tiered servers. Vibrantly colored plates are arranged into unique tiered combinations, hand-drilled and then assembled using new separator hardware. These are lovely for tea sandwiches, cookies or cupcakes. To see all of the tiered servers, click here.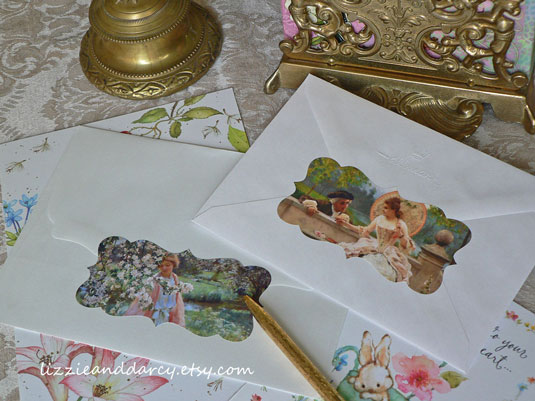 These vintage painting cartouche-shaped labels add a beautiful touch to envelopes or stationary. In sets of 24, this item makes a lovely gift. To see all of the paper crafts, click here.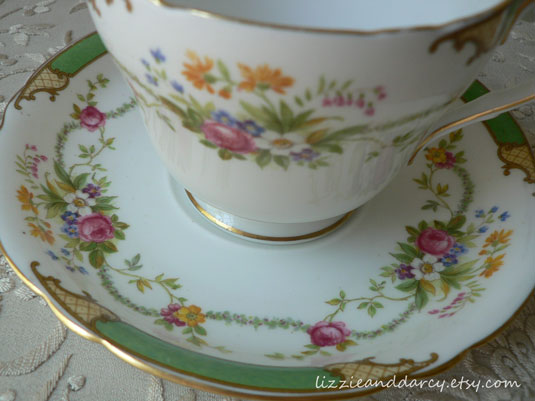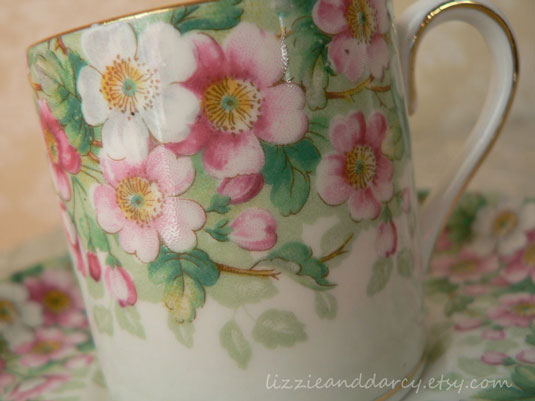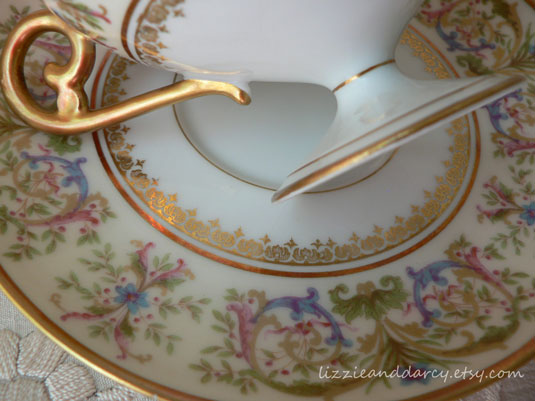 Lastly, my Etsy shop features a wide variety of antique cup and saucer sets, cream and sugar sets, plates, cracker jars, and relish dishes, from favorite porcelain manufacturers including R.S. Prussia, Limoges, Shelley, Royal Albert, Paragon and Coalport. To see all of the cup and saucer sets, click here. To see all of the vintage china, click here.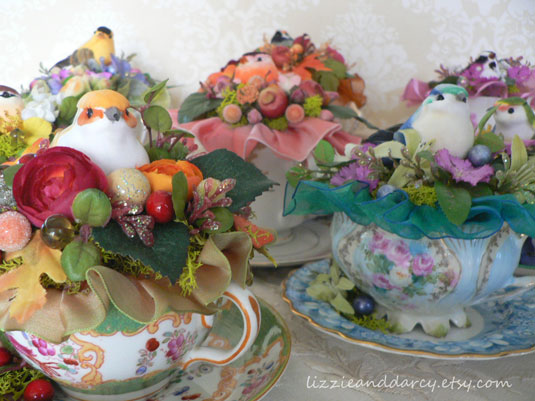 These lovely items make wonderful gifts for Christmas, birthdays or bridesmaids, and are available for purchase in my Etsy shop. You are cordially invited to visit The Drawing Room at Pemberley, to peruse and take a turn about the room!
"Miss Eliza Bennet, let me persuade you to follow my example, and take a turn about the room.—I assure you it is very refreshing…" – Caroline Bingley to Elizabeth Bennet, Pride and Prejudice, Jane Austen
On the journey toward Home,