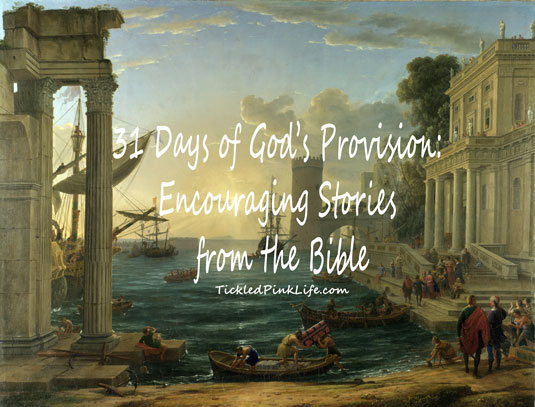 Last year I read the tweet of a blogger announcing the topic of her 31 Day Series. Interested, I went to her blog to take a look. Along with about a gazillion other people, she was taking part in a massive link up, organized by a group of eight bloggers. The goal was to write about a single topic each day in the month of October, and hence the 31 Days blogger challenge was born.
Since I'd learned about this on September 30, I had to make a mad dash to find a topic I could write about, and be able to post throughout the duration of the series.
With some input from my sister (and a whole slew of her pictures), I completed 31 Days of Inspiring Bouquet Ideas, in 2011.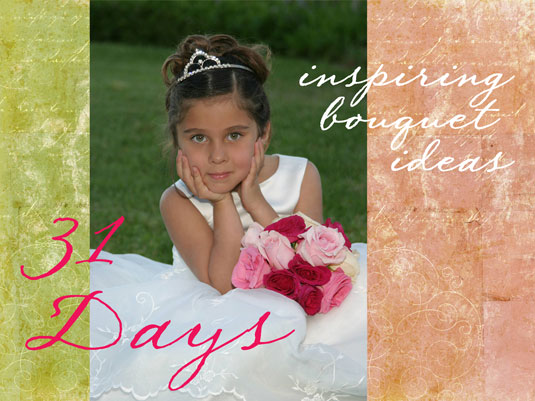 This year, I am a bit more prepared, and posts are well under way for the 2012 series. I am pleased to invite you to join me each day in the month of October as we wander through God's word, focusing on how he provides for all of our needs.
The series is entitled 31 Days of God's Provision – Encouraging Stories from the Bible, and I can't wait to get started!
If you'd like to find out how you can join in and create a 31 Day series of your own, you can visit The Nester, who is one of the eight hosting blogs.
I look forward to seeing you October 1!
On the journey toward Home,