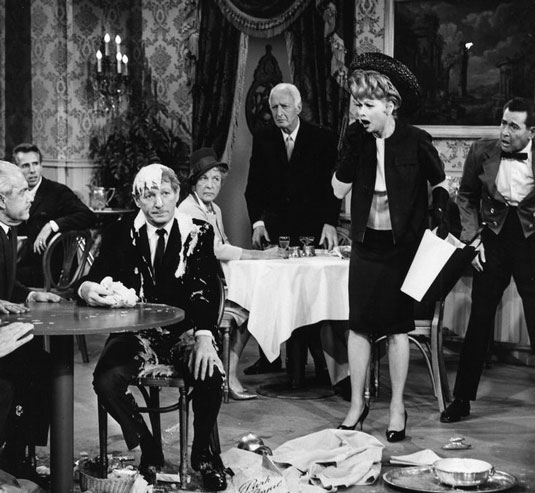 So, I'll bet you're thinking this post is going to be all about narcissism. From the title, it sounds like I am going to rant and rave about selfishness and how self-centered people saddle others around them with emotional burdens. Now, don't get me wrong, they do-but it would be rather tedious and boring for me to drag you through such a loathsome topic. And let's face it, during such turbulent times in the world we'd rather spend a few moments dwelling on something more pleasant. Nostalgia is fun, and narcissism is, well, not! So in this case, the "me" is not about "me, myself, and I" but rather "ME-TV" or Memorable Entertainment Television!
A few months ago, DirectV added a new channel to my lineup and it has been such a hoot to watch the old classics! ME-TV brings back favorite television shows from the 60's and 70's. Some of these I have seen in reruns over the years, but others I haven't seen since I was a kid. It is comfort television like grilled cheese sandwiches and tomato soup are comfort foods. Watching the old shows has really been entertaining. Who can forget the animated antics of Ann Marie as she ropes her loyal boyfriend into another madcap adventure on That Girl? Or the comic book brought to life in Batman? How about the gripping dramas of the old west in The Big Valley, Bonzana, and the Rifleman? Or the silliness of Maxwell Smart's rotary-dial shoe phone in Get Smart? Or everyone's favorite deputy, Barney Fife who carries a single bullet in his uniform pocket on The Andy Griffith Show? And isn't it funny how phrases like "Missed it by that much,""Book'em Dano," "Beam me up Scotty," and "You've gotta nip it! Nip. it. in. the. bud" have become part of our common vernacular?
These shows bring back treasured memories of a bygone era. Which television series were your favorites growing up, and what quirky details do you remember about your favorite shows? For fun, I've posted some retro TV trivia questions to accompany your walk down memory lane! (Answers are at the end of the post, but don't peek!) Ready? Here we go!
1) Who was Ann Marie's boyfriend and where was he employed?
2) Before Fred Gwynne played a bumbling Munster, he played Muldoon in what series?
3) What was Lucy Ricardo's maiden name?
4) Who offered this reminder- "She always says, 'don't play ball in the house.'"?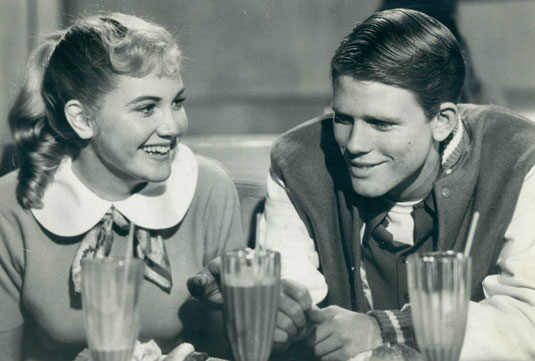 5) What popular show featured the inner workings of a crime lab long before CSI? (Hint: Quincy featured a Medical Examiner's office, not a crime lab)
6) Who always saw nothing, heard nothing, and knew nothing?
7) Which famous duo lived on a train?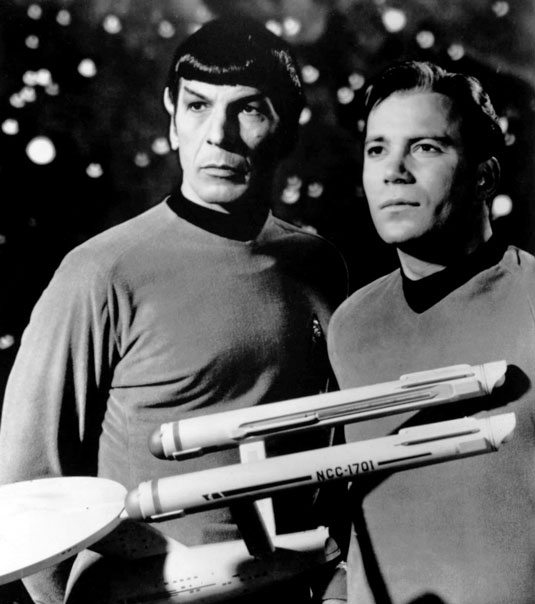 8) What was the name and profession of Bob Hartley's colleague with whom he shared an office receptionist?
9) Who was famous for her possum stew?
10) Which character had a propensity for saying, "Oh, just one more thing…"?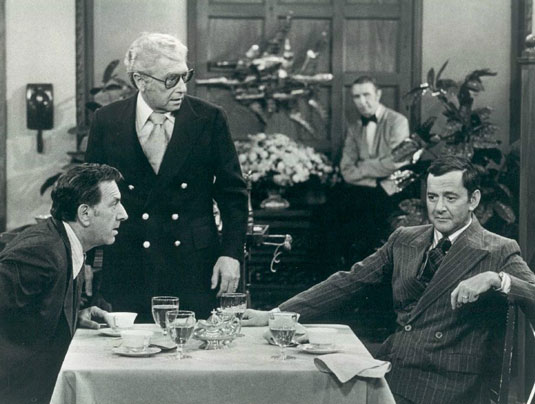 11) Where did Laverne and Shirley work, and who were their coworkers as well as their neighbors?
12) To whom was the question "Brain and brain, what is brain?" addressed to, and whose brain was in question?
13) Who were the three writers for The Alan Brady Show?
14) Who was Sophie on M*A*S*H?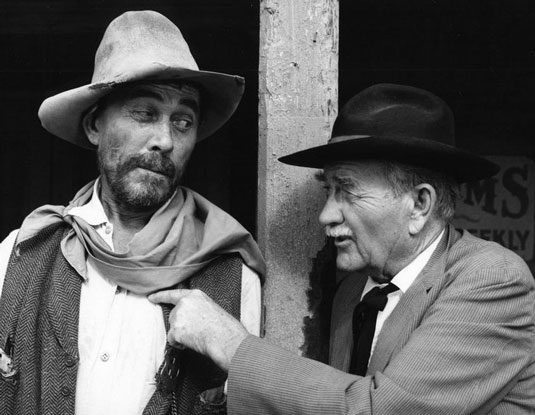 15) On which show did Vincent Price guest star as a caretaker for a statue named Oliver?
16) Who was Wo Fat a nemesis to and what group was Control's evil counterpart?
17) Where was the sign "Careful Nervous Mother Driving" posted?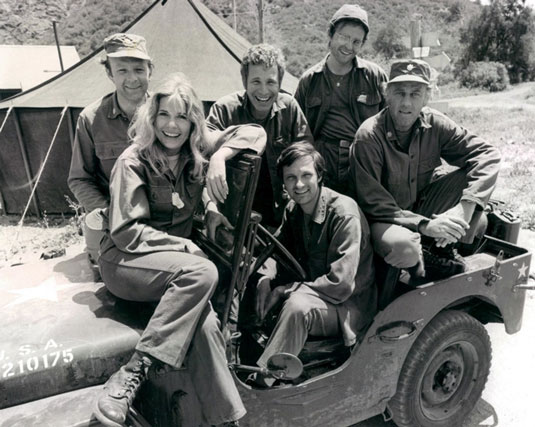 18) What was Gomer Pyle's occupation before joining the armed services and which branch did he sign up with?
19) Near which town did Nick, Audra, Jarrod, Health and Victoria live, and where did Miss Kitty hail from?
20) What was the name of the product Lucy was selling in her famous TV commercial?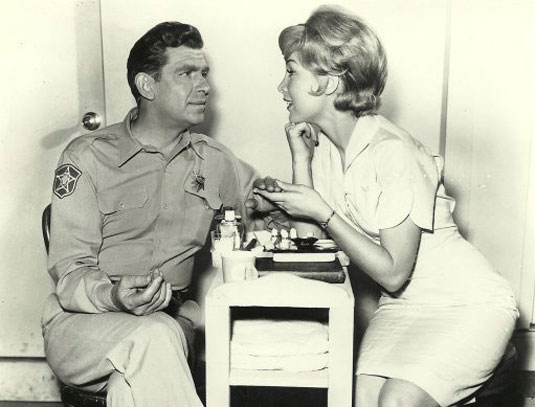 21) Who was Harry Mudd's lovely wife and how did she refer to him when she suspected he'd been drinking?
22) What was the word Arthur Fonzarelli always had difficulty saying?
23) Who were the four musicians who starred in a zany comedy about a pop band whose hits included I'm a Believer?
24) What did Gomer, Lt Uhura and Potsie all have in common?
And now, back to your regularly scheduled commercial, where everyone is talking about ME!
To learn more about ME-TV and see if it's offered in your area, visit their website, at METVnetwork.com (NOTE: References to The Andy Griffith Show are included in this post to support the topic of nostalgic television. However, this show is not aired by ME-TV.)
So how much Retro TV trivia did you remember? Let's see how you did-Here are the answers:
1) Ann Marie's boyfriend was Donald Hollinger, a reporter for Newsview Magazine on That Girl.
2) Fred Gwynne played Muldoon, a patrolman in Car 54, Where are You?
3) Lucy's last name was Mc Gillicuddy before she married Ricky Ricardo on I Love Lucy.
4) Bobby Brady reminded his brothers about Mom's warning after Peter broke her favorite vase with a basketball on The Brady Bunch.
5) Steve McGarrett frequently visited Che Fong at the crime lab to get updates on the progress of evidence examination and analysis, on Hawaii 5-0.
6) Forever pleading ignorance was Sgt Schultz on Hogan's Heroes.
7) Secret Service Agents James West and Artemus Gordon had a private train on The Wild, Wild West.
8) Carol served as receptionist for both Bob Hartley and Jerry Robinson, an orthodontist on The Bob Newhart Show.
9) Granny Clampett loved to share her possum stew with as many people as she could give it to, on The Beverly Hillbillies.
10) Just when a suspect thought the interview was over, Homicide Investigator Columbo would come back with "Oh, just one more thing…" on Columbo.
11) Laverne and Shirley worked at Shotz Brewery, where Leonard (Lennie) Kosnowski and Andrew (Squiggy) Squigman were also employed.
12) Using a sophisticated device that imparts temporary knowledge without long-term memory, the leader of a planet full of simple-minded young ladies disavows any knowledge of the whereabouts of Mr. Spock's brain to Captain Kirk, after she steals it to power the planet's computer, on Star Trek.
13) Alan Brady employed Rob Petrie, Buddy Sorrell and Sally Rogers as writers, on The Dick Van Dyke Show.
14) Sophie was Colonel Potter's beloved horse, on M*A*S*H.
15) Vincent Price and Oliver appeared on the Hawaiian vacation episode of The Brady Bunch.
16) Wo Fat was a nemesis to Steve McGarrett on Hawaii 5-0, and Chaos caused no end of trouble for Agents 86 and 99 on Get Smart.
17) The sign "Careful Nervous Mother Driving" was mounted on the back of the family's tour bus on The Partridge Family.
18) Before joining the United States Marine Corps, Gomer Pyle was a gas station attendant in Mayberry, NC, on The Andy Griffith Show.
19) The Barkley Ranch was situated near Stockton, CA on the The Big Valley, and Miss Kitty was born in New Orleans, LA on Gunsmoke.
20) Manipulating her way into a commercial shoot, Lucy Ricardo becomes inebriated after several takes in which she is required to sample the highly alcoholic Vitameatavegamin health tonic, on I Love Lucy.
21) Harry Mudd was married to Stella who frequently addressed her good-for-nothing husband as Harcourt Fenton Mudd, on Star Trek.
22) Fonzi found it difficult to admit when he was wrong, on Happy Days.
23) The Monkees included Davy Jones, Peter Tork, Micky Dolenz and Michael Nesmith.
24) Gomer Pyle on The Andy Griffith Show, Lt. Uhura on Star Trek, and Potsie on Happy Days all liked to sing!
ME-TV: Thanks for the memories!
I hope you've enjoyed our little trip down memory lane!
On the journey toward Home,