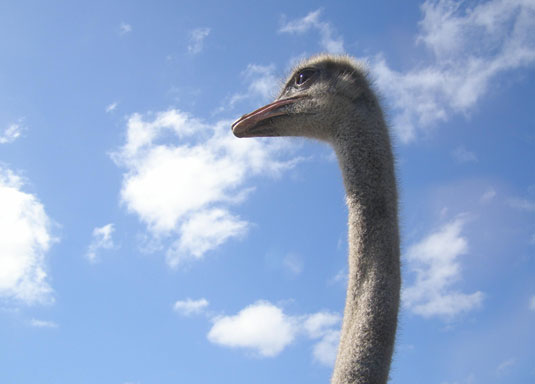 Is it just me or does anyone else feel "war weary" from a constant 24/7 information overload? It seems that no matter the medium-television, radio, internet, Facebook, Twitter-there is a steady stream of conflict, disaster, corruption, violence, fraud, deceit, immorality, and suffering. To make things worse, we might find additional stressors within our own circles-conflict with family members, coworkers, friends or neighbors. It can be a bit too much at times and I find myself overwhelmed by the deluge.
Let's face it, sometimes the trauma and drama of life just saps every bit of joy out of our day. Too much bad news can leave us feeling bruised, battered and depressed. We are war weary and the fatigue seems to seep right down into our bones. As Christians, it's no wonder we're tired because a great spiritual battle rages around us every day.
For our struggle is not against flesh and blood, but against the rulers, against the authorities, against the powers of this dark world and against the spiritual forces of evil in the heavenly realms. Ephesians 6:12 NIV
Being believers in our culture has never been easy, but then Jesus specifically told us to expect that life would be hard. Now, if he had left it at that, we'd have reason for despair. If Jesus had said, "Yes, evil will flourish and you're going to have a lot of hardships if you follow me-too bad, so sad for you," then depression would be in order. But Jesus always provides hope; he always shows us the way out.
"I have told you these things, so that in me you may have peace. In this world you will have trouble. But take heart! I have overcome the world." John 16:33 NIV
Because of his redemptive work on the cross, we know that our present hardship and suffering is temporary. We know evil has already been defeated. We know how this earthly story ends, and we know who wins! As Christians, we are called to stand firm in the truth, even if life around us looks like it is falling apart.
I've been reading through the letters to the seven churches in the book of Revelation. These Asia Minor churches were trying to thrive in cities fraught with immorality and pagan worship. The Christians in these churches had serious cultural clashes to deal with, not unlike the Church does today. In the letters, the Lord recognizes and commends them for the things they are doing well; remaining faithful; loving and serving others; persevering; enduring hardships; practicing discernment. However, he also corrects them where needed by pointing out their failures; allowing their passion for the Lord to wane; lacking discernment; indulging in immorality and false teaching; being self-reliant instead of trusting in God. At the close of each letter is an admonition for the reader: "He who has an ear, let him hear." The Greek word for hear means not only "to hear" but also "to understand" and "to give in the audience of." It would seem that God expects us to read what he has written, to understand what he has written and to do what he has written in the letters to the seven churches. Accompanying the closure is also a promised reward to "him who overcomes." God blesses perseverance and faithfulness and gives us the strength we need to keep going. On those days of overwhelmingly bad news, we can be assured that when Jesus returns, our perspective will have changed. We'll finally be able to see that everything we endured was finite, had a purpose and was allowed for a reason that ultimately benefited us.
Though thousands of years apart, Christians today face the same challenges as those Asia Minor churches did, and as such, should take to heart the same warnings. The spiritual battle is real and the enemy's deceptive handiwork is all around us. So when the evening news and life's trials threaten to rob us of our peace, we can respond in two ways. We can choose to be discerning or we can choose to be deceived.
Will we be an ostrich, with our head in the sand, skipping along through life with nary a care? Will we deny the truth to avoid conflict, and hope that appeasement will quiet angry voices? Will we become the church of Laodicea, taking both sides of every argument, until God wants to spit us out of his mouth?
Or will we be like the church of Philadelphia, choosing to remain faithful, holding fast to the truth, and enduring patiently until Christ returns?
He that hath an ear, let him hear what the Spirit saith unto the churches; To him that overcometh will I give to eat of the tree of life, which is in the midst of the paradise of God. Revelation 2:7 KJV
On the journey toward Home,