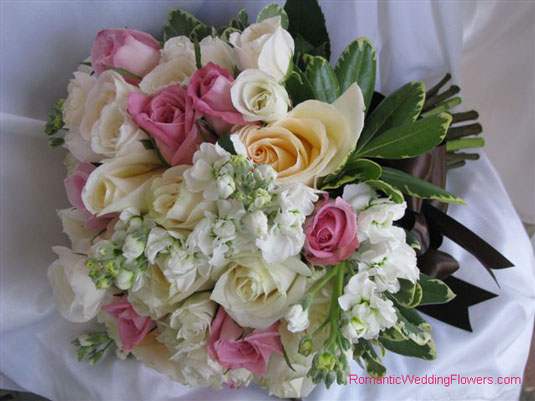 Welcome to day 31 of my 31 Days of Inspiring Bouquet Ideas! This beautiful hand-tied bouquet features cream-colored Andean Crystal roses, white Vendela roses, and pink Vanity roses. White stock and white spray roses are intermixed with the larger roses, and variegated pittosporum leaves are used to encircle the base of the bouquet. The stems are wrapped in a chocolate brown double-faced satin ribbon and the handle is adorned with pearl pins.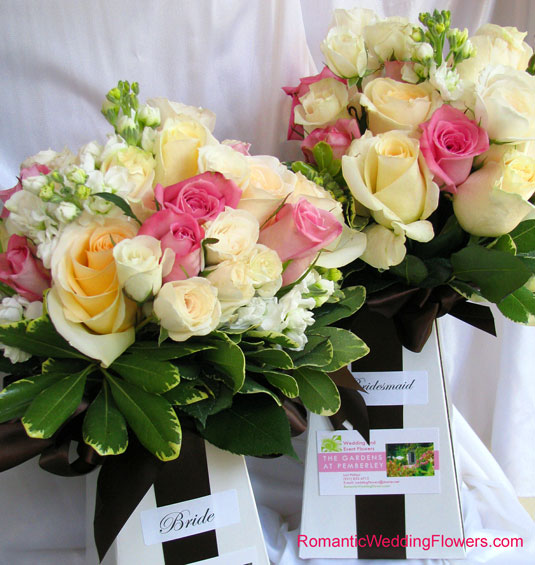 The maids' bouquets feature the same flowers, but on a smaller scale. The bouquets are displayed here in Blume boxes, which we often use for transport and delivery.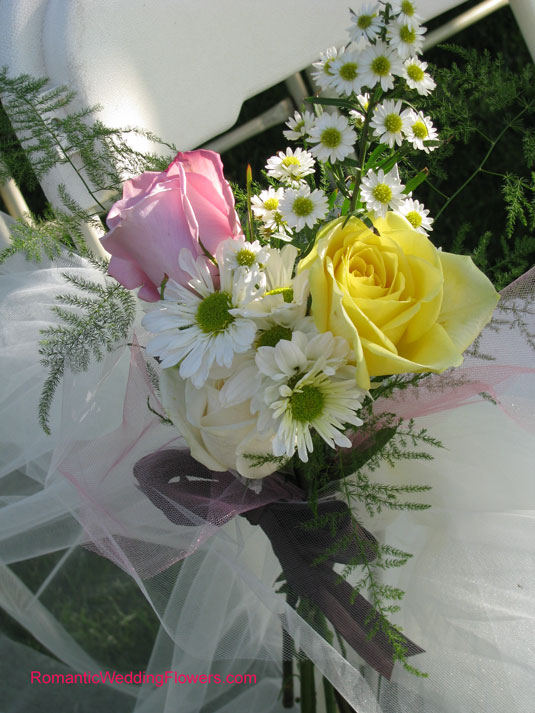 Simple clusters of roses, asters, spray asters and plumosa are gathered together in small bouquets, tied with a chocolate brown ribbon, and attached to the draped tulle. The same flowers are used to adorn grapevine hearts.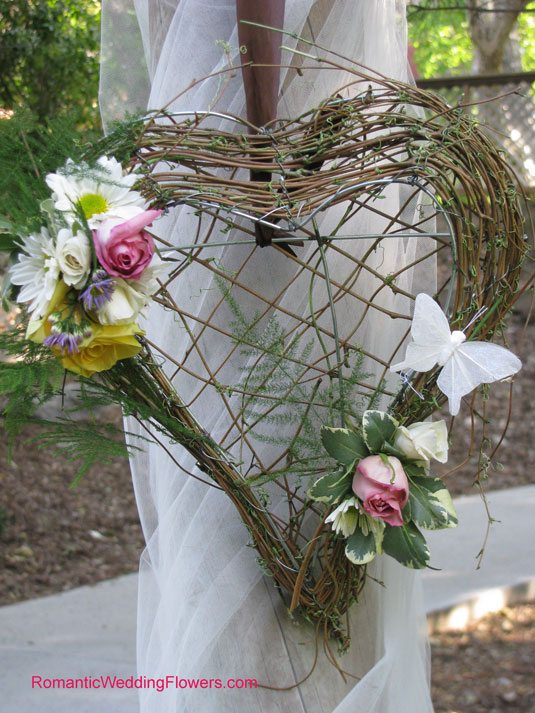 The cake ring was made using Andean Crystal, Vendela and Vanity roses, spray roses, white stock, spray aster, and aster, with a bit of ivy and plumosa at the base. The cake top was made with the same flowers. The two tiers of flowers were placed on site.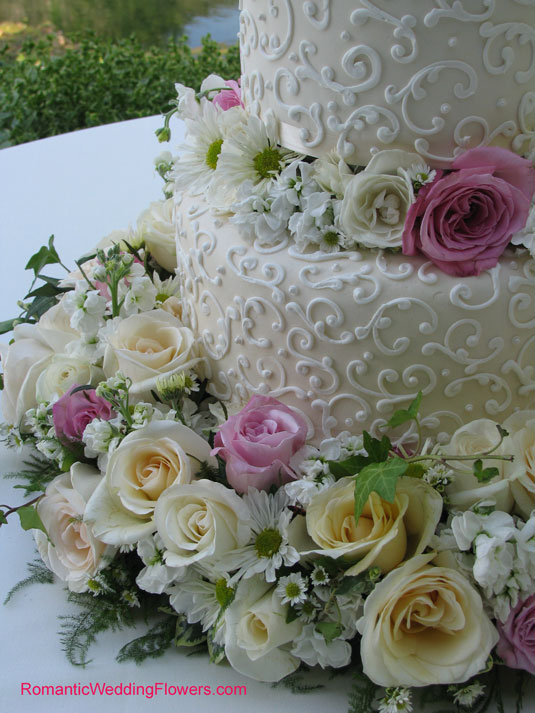 This gorgeous cake was provided by Cucamonga Cakery, and is shown here at the lake side pavilion of Green Mountain Ranch, in Lytle Creek, CA.
The roses, stocks and asters in the delicate colors selected by this bride paired beautifully with the rich green country foliage offered at Green Mountain Ranch. Everything was  gorgeous and the cake was just over the top!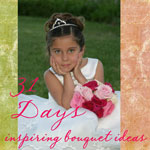 Well I did it! I got to Day 31! I can hardly believe it, and boy, am I tired! Thank you so much for joining me on this little flower and blogging adventure! If you missed any portion of my 31 Days of Inspiring Bouquet Ideas, all of the posts are filed under the category of the same name. It has been my pleasure to bring you 31 days of flower loveliness!
On the journey toward Home,