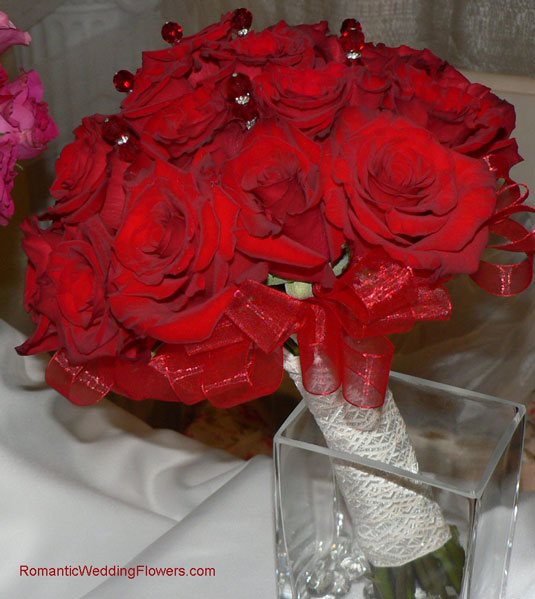 Welcome to day 7 of my 31 Days of Inspiring Bouquet Ideas! This lush bouquet features just a single flower selection of red Charlotte roses which are accented with red crystal bouquet stems. The bouquet stems are two crystal beads with a rhinestone center. Organza ribbon tufts encircle the base of the bouquet, and the rose stems are hand-tied with a beautiful white silver-embroidered tapestry ribbon.
This bouquet was a demonstration piece for a bridal show, where The Gardens at Pemberley was a vendor. For brides who prefer a monochromatic style, using the lush Charlotte rose is a good choice.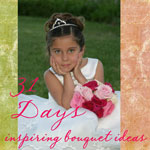 Be sure to join me tomorrow for blue delphiniums!
On the journey toward Home,