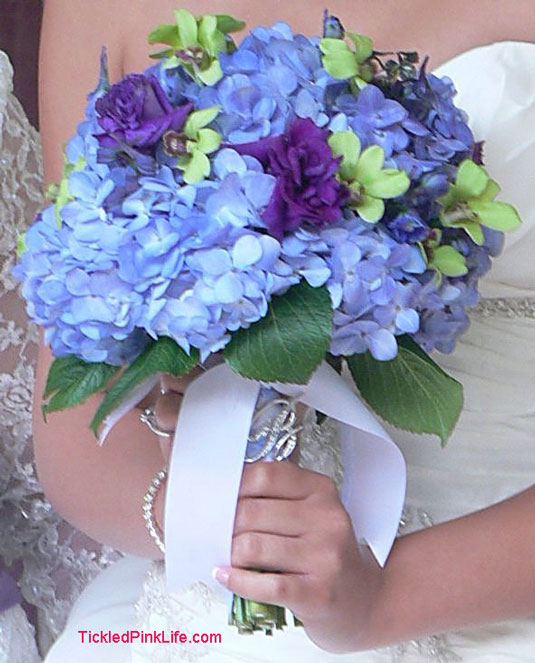 Welcome to day 2 of my 31 Days of Inspiring Bouquet Ideas! This stunning hand-tied bouquet features blue hydrangeas mixed with blue delphinium, with accents of purple lisianthus and green dendrobium orchids.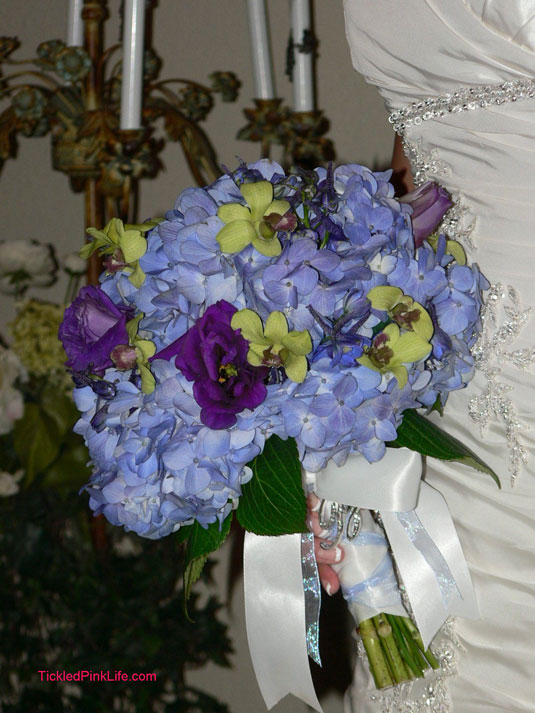 The stems are wrapped in a white satin ribbon with an iridescent ribbon over-lay. A unique embellishment to the handle is a rhinestone pin which matches the cake top.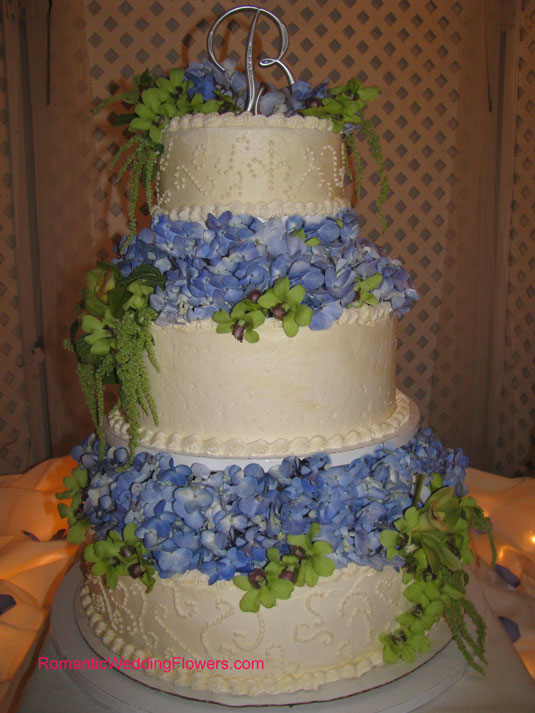 The cake features clusters of hydrangea with just enough dendrobium for color contrast, while hydrangea, hanging amaranthus and bells of Ireland make up the head table arrangement.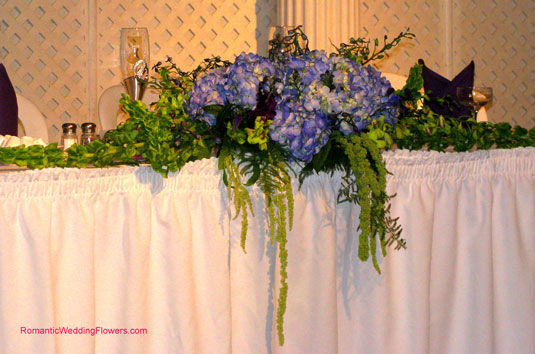 Both the wedding and reception were held at Edwards Mansion, a popular wedding venue in Redlands, CA.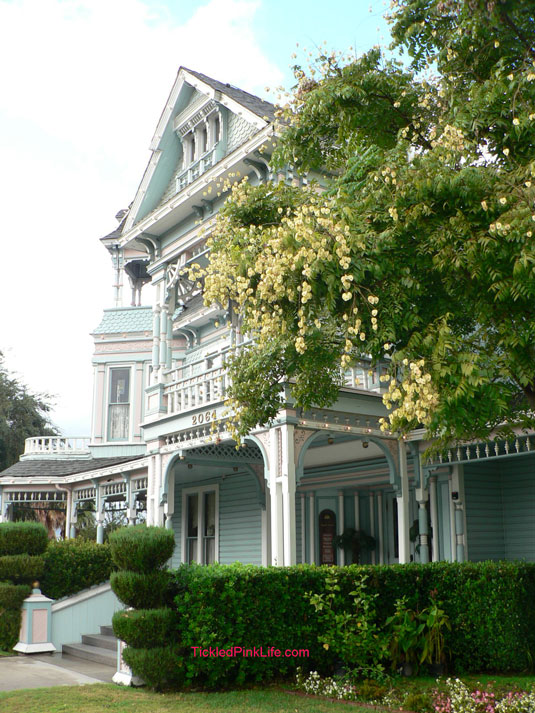 The Victorian house was built in 1890 a few miles from its present location. To save it from demolition, the mansion was purchased and moved to its current location for restoration.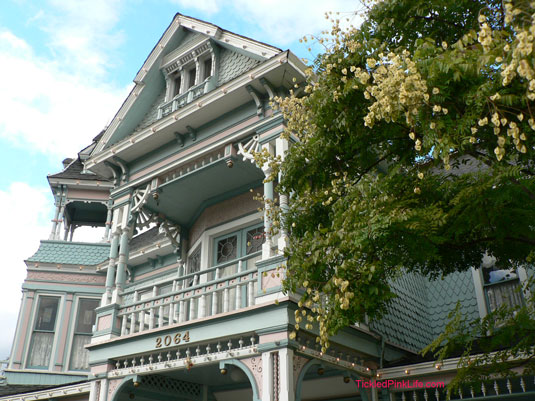 Today the property has several interior and garden spaces which are suitable for events and even has a small historic chapel that still holds services on Sundays.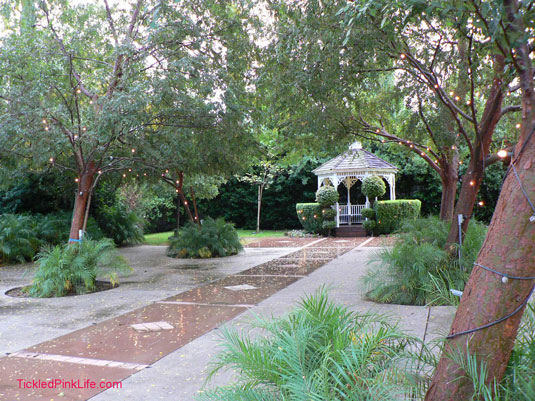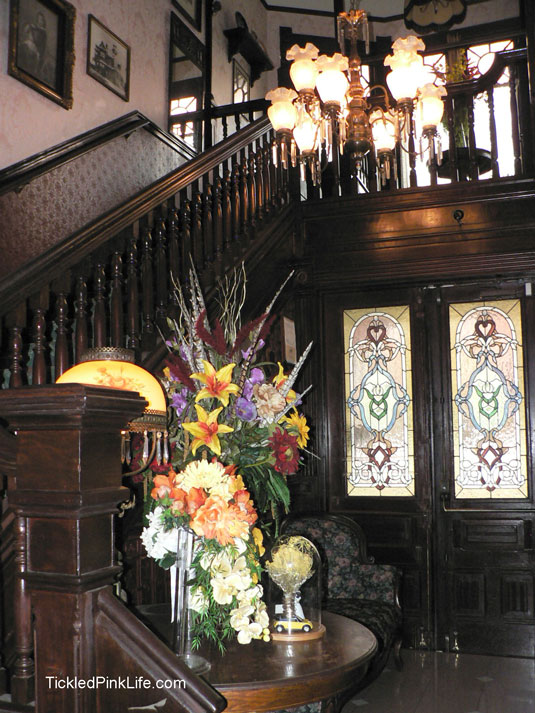 Edwards Mansion is a favorite for brides looking for a Victorian themed wedding.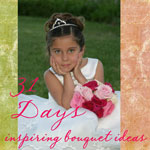 Be sure to join me tomorrow for tulips and mums!
On the journey toward Home,