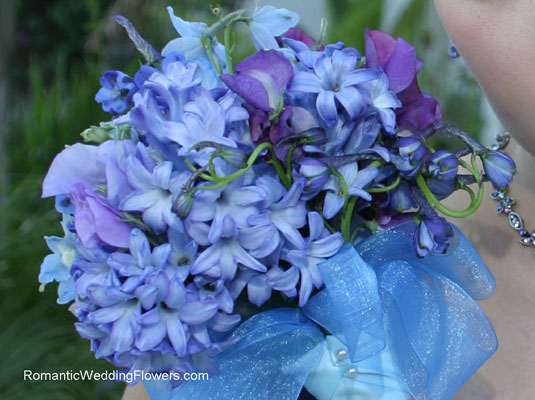 Welcome to day 8 of my 31 Days of Inspiring Bouquet Ideas! This lovely hand-tied bouquet features blue delphinium in both the dark and light varieties, as well as blue hyacinth. Lavender and purple sweet peas add just a little contrast to this mostly monochromatic bouquet. Blue organza ribbon tufts encircle the base, and the stems of the bouquet are wrapped in a light blue satin ribbon with pearl pins in the handle.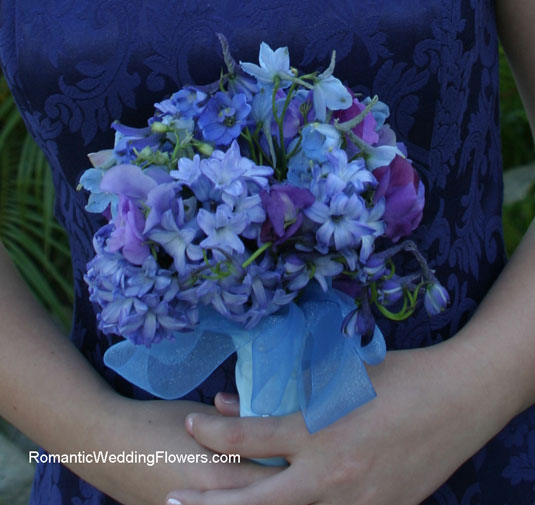 The blue flowers in this bridesmaid's bouquet pair nicely with her navy brocade dress.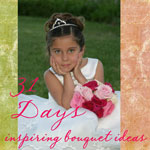 Be sure to join me tomorrow for pink gerberas!
On the journey toward Home,