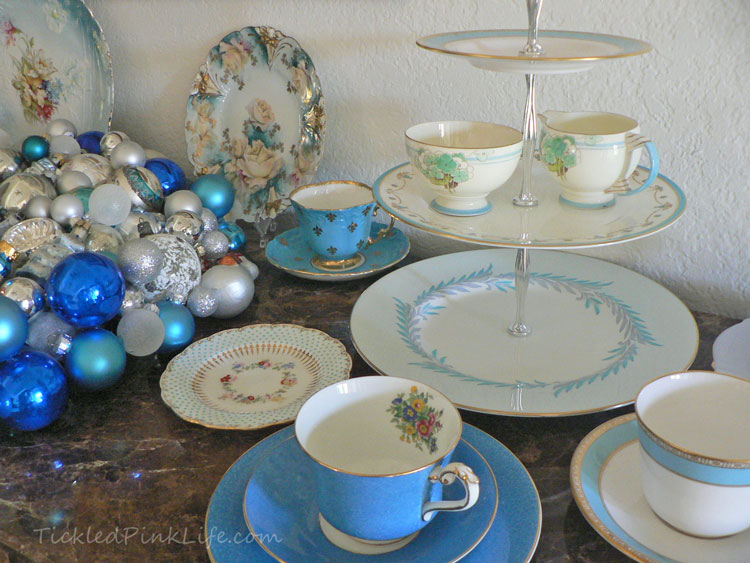 I love collecting antique china and finding new ways to display it in the house. One of my favorite focal points is the marble-topped sideboard, which features a blue collection anchored around a vintage ornament wreath.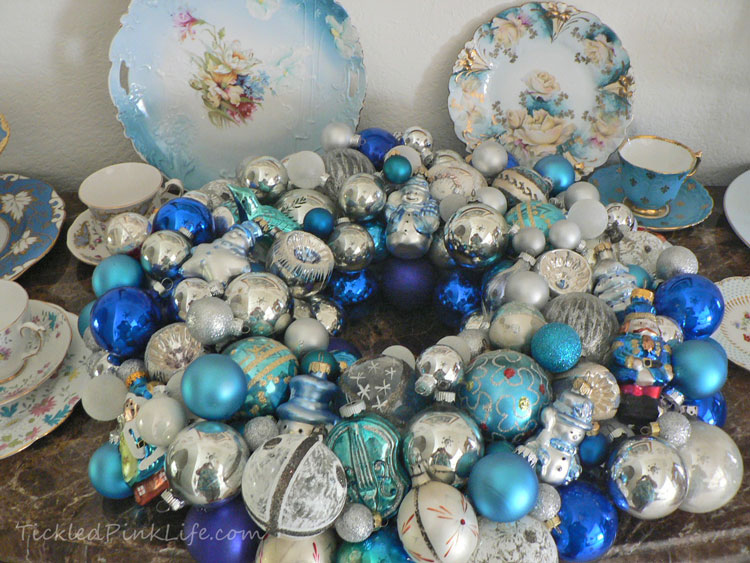 The two plates are RS Prussia.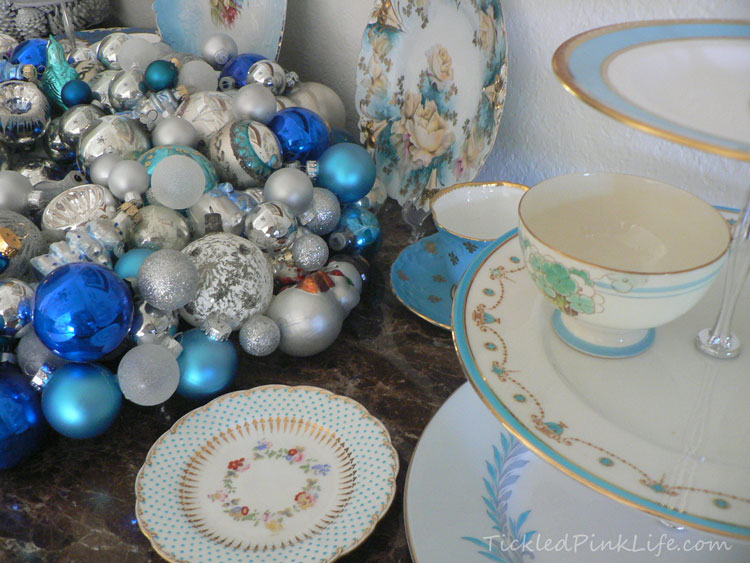 The blue-dotted bread plate is a Minton. The top plate in the tiered server is a Royal Crown Derby, pattern Fifth Avenue. The middle plate is a Paragon, and the bottom plate is a Minton, pattern Malta.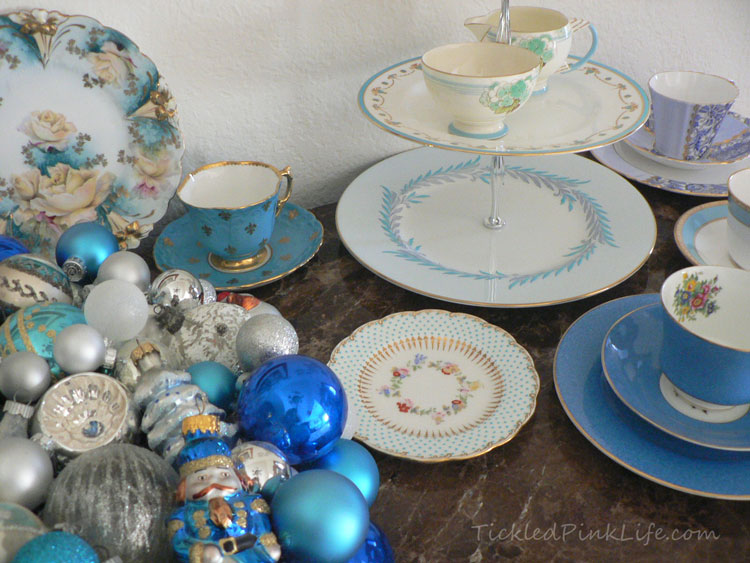 The art deco cream and sugar set are Paragon. The blue paisley trio is made by Royal Standard, while the solid blue trio is a Swansea. The fleur-de-lis cup and saucer set are Aynsley, and the turquoise blue set is Royal Crown Derby, pattern Fifth Avenue.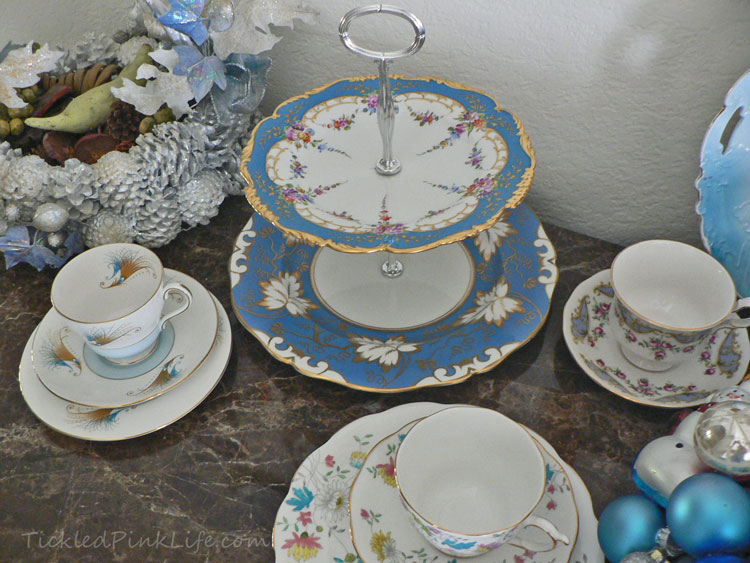 A glittered pine cone basket adds to the Christmas theme of this display. The top tier plate of the server is a Richard Klemm Dresden. The bottom tier is made by Grosvenor. The floral trio in the foreground is made by Roslyn China in England.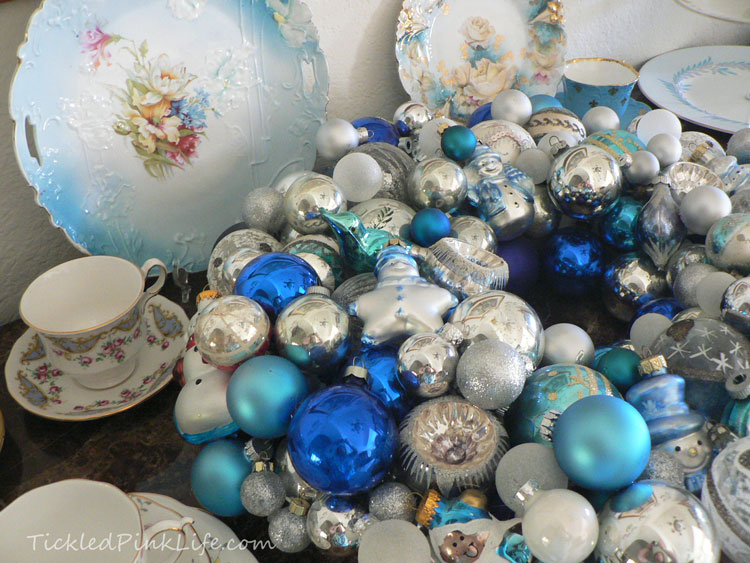 The cup and saucer set are Queen Anne.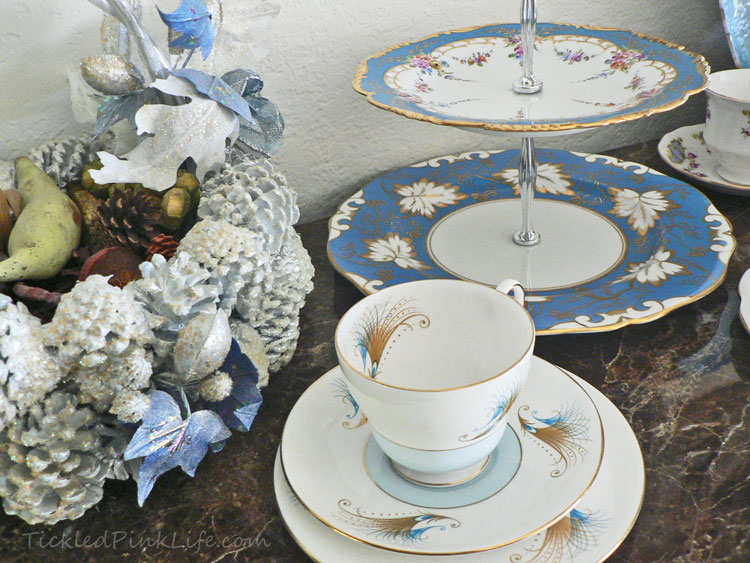 The blue and gold trio are made by Shelley, pattern Caribbean.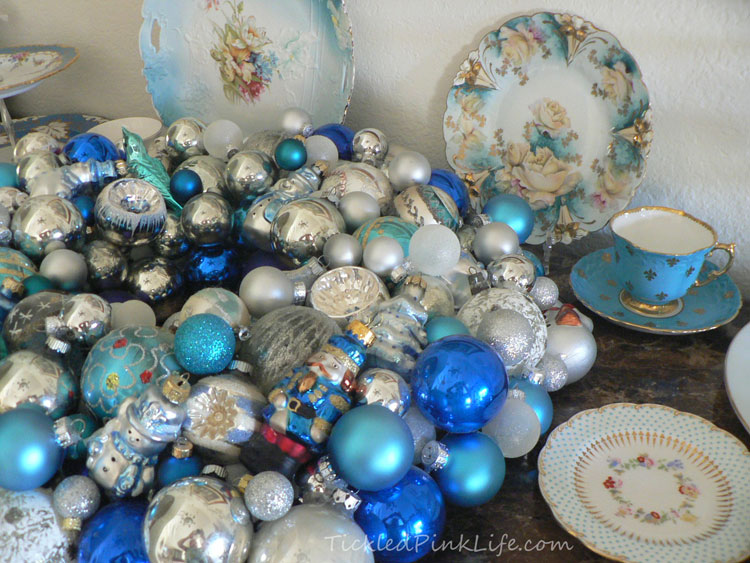 A monochromatic design utilizing just one color can be especially appropriate for the holidays and add an elegant touch to your decorations. I hope you enjoyed the little tour of my Christmas-themed vintage china display!
On the journey toward Home,