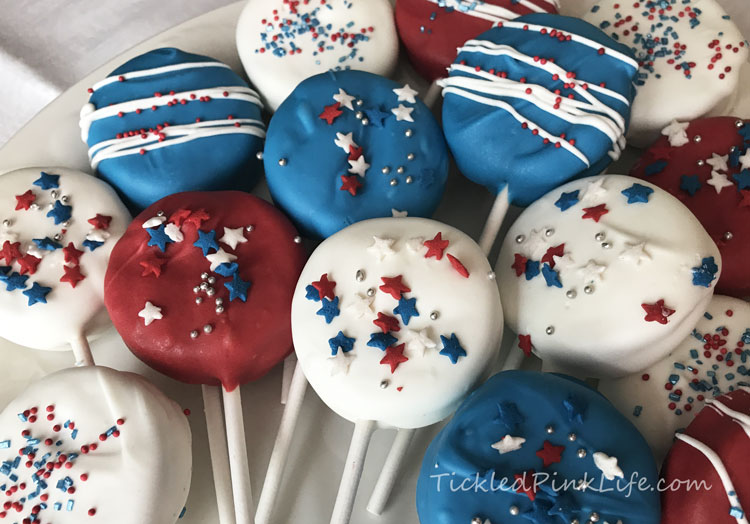 To celebrate the Fourth of July, I wanted to share these easy-to-make patriotic Oreo® pops. I originally saw them on Pinterest, and thought they'd be fun treats to bring to work.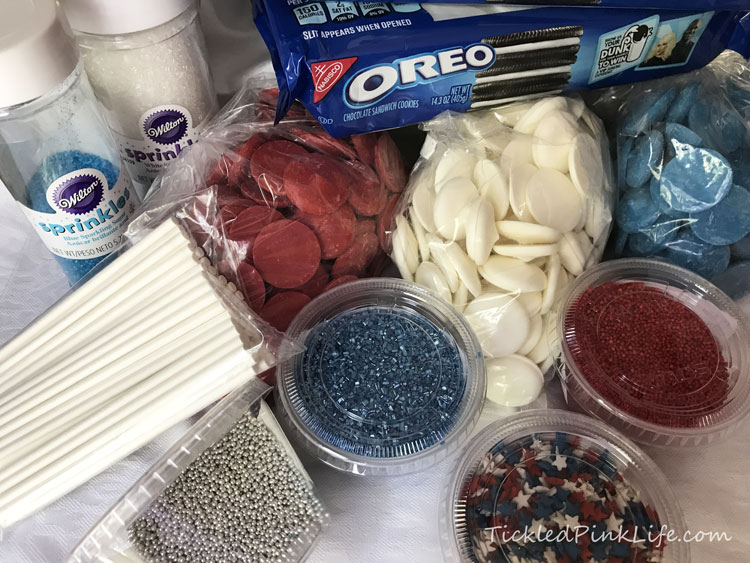 For the ingredients you'll need red, white, and blue chocolate melts, lollipop sticks, assorted sprinkles, and Oreo cookies. Additional supplies include wax paper, microwave-safe or disposable paper bowls, spoons, and a small plastic baggie. I purchased the chocolate melts, sticks, and sprinkles at my local cake and candy-making specialty shop, but the Wilton® brand is available at many retail outlets which are easy to find online. The remaining supplies can be found at your local grocery store.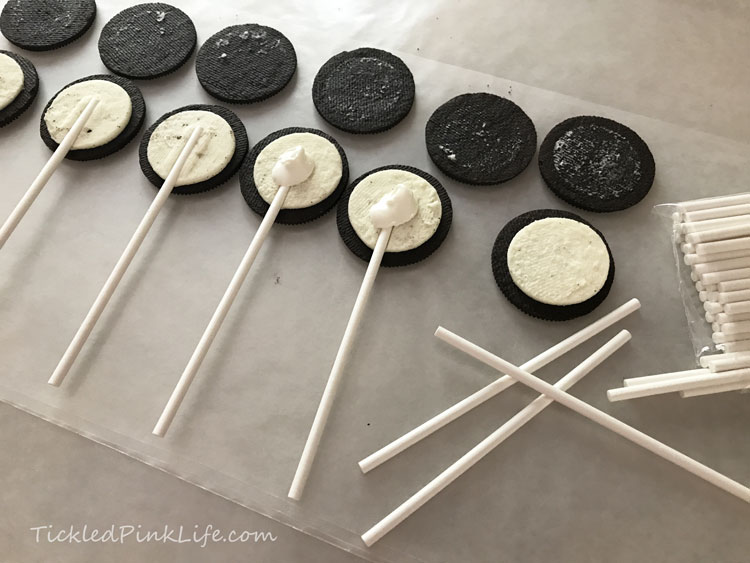 The first step is to separate the Oreo cookies into two halves, by gently twisting the sides in opposite directions. A lollipop stick is then pressed into the cream half.
A small amount of white chocolate is melted in the microwave. I used 10-20 second intervals with stirring in between. A dab of chocolate is applied to the center of the cookie to cover the stick, and the non-cream half is gently placed on top.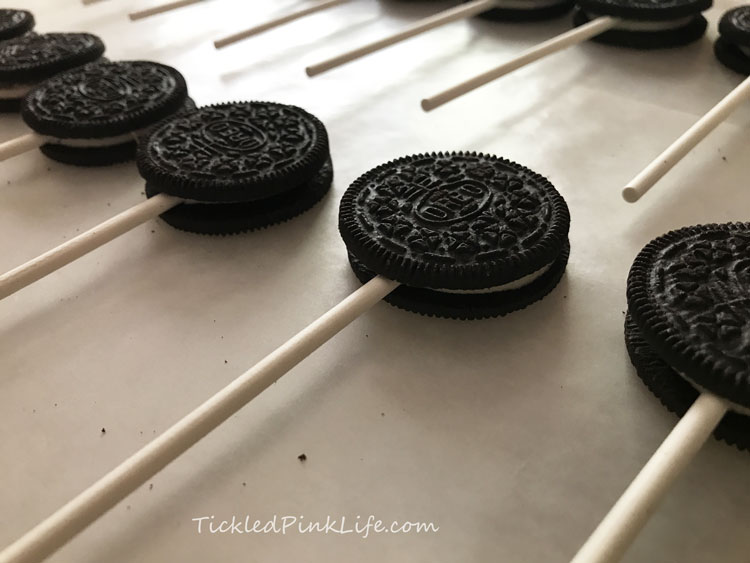 Be sure not to press the halves together as this will cause the cookie to break. The pops are set aside for several minutes to allow the chocolate to cool and harden.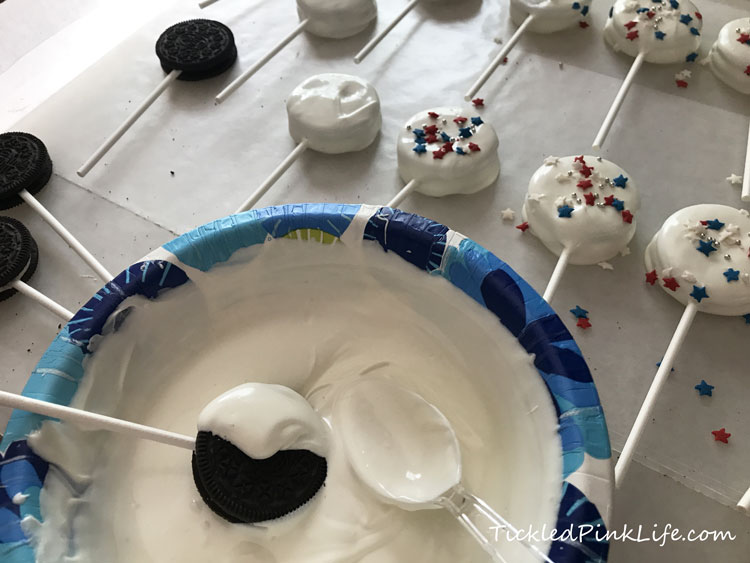 The next step is to dip them. Using about ½ pound of chocolate melts in a microwave-safe bowl, I heated them in 10-20 second intervals, stirring throughout. When the chocolate had a smooth and fluid consistency I dipped the pops, using a spoon to ensure that all the sides were covered. After allowing excess chocolate to drip back into the bowl, the pops were placed onto wax paper. Sprinkles were added before the chocolate cooled completely.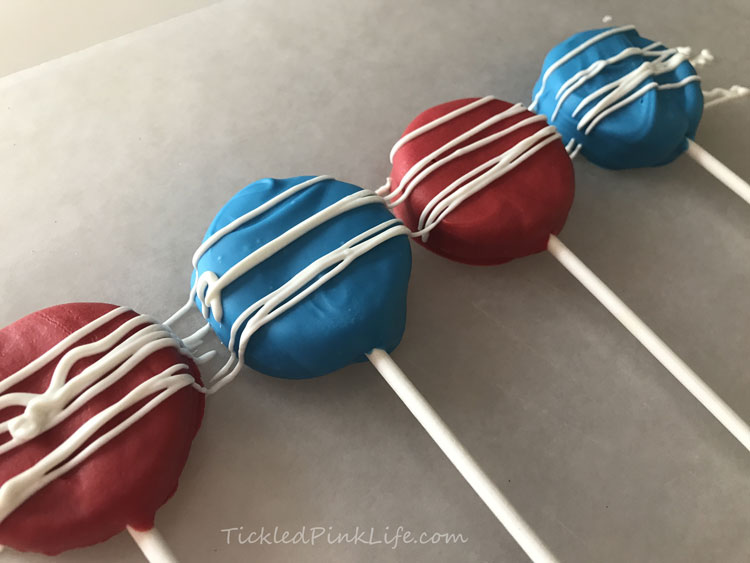 To apply an alternate color drizzle use a plastic baggie as a pastry bag, by transferring some melted chocolate to the bag and cutting off a small corner. Line up the pops and drizzle across all of them at the same time.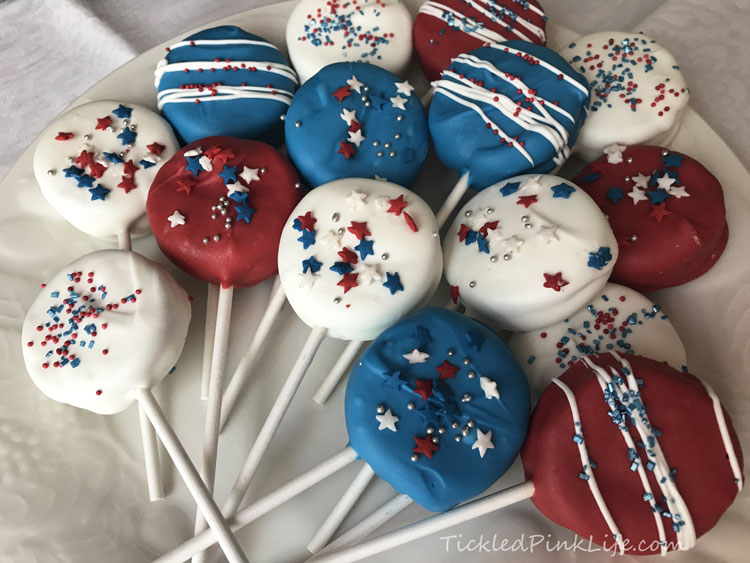 These were super easy and fun to make. And by alternating chocolate and sprinkle selections, these pops can be adapted to celebrate any holiday! Very versatile little treats, if I do say so myself!
On the journey toward Home,