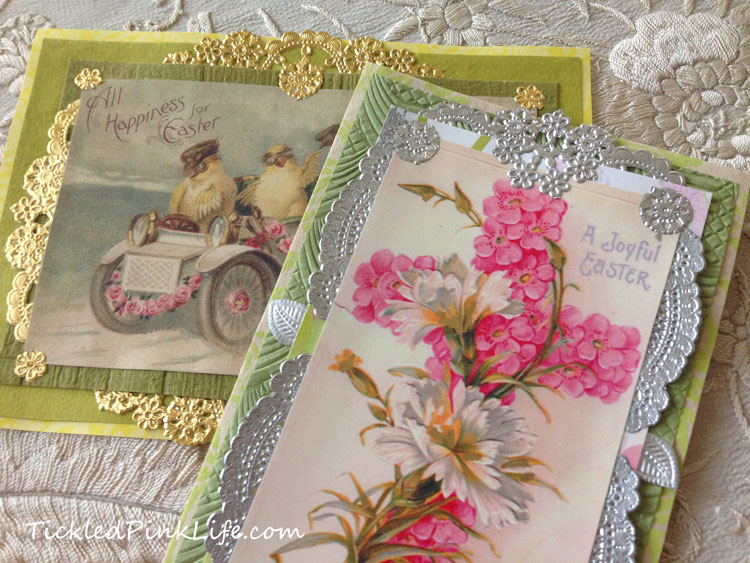 Easter is a great time to make holiday crafts, especially when there are so many lovely vintage images available online to work with. Owning a few antique doily cards myself, I wanted to see if I could duplicate the vintage layered paper look with modern materials.
I found some old Easter card images online and downloaded them. There are several websites and blogs that provide free vintage images. One of my favorites is The Graphics Fairy, but I also like Free Pretty Things for You, Vintage Holiday Crafts, and the New York Public Library Holiday postcard collection.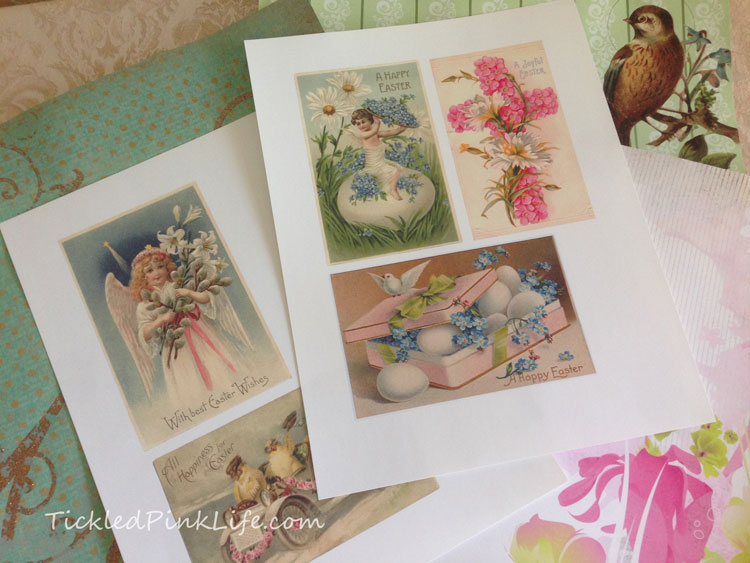 The images were resized to roughly a 3×5 inch dimension, and then printed on semi-gloss photo paper using the best/high quality setting.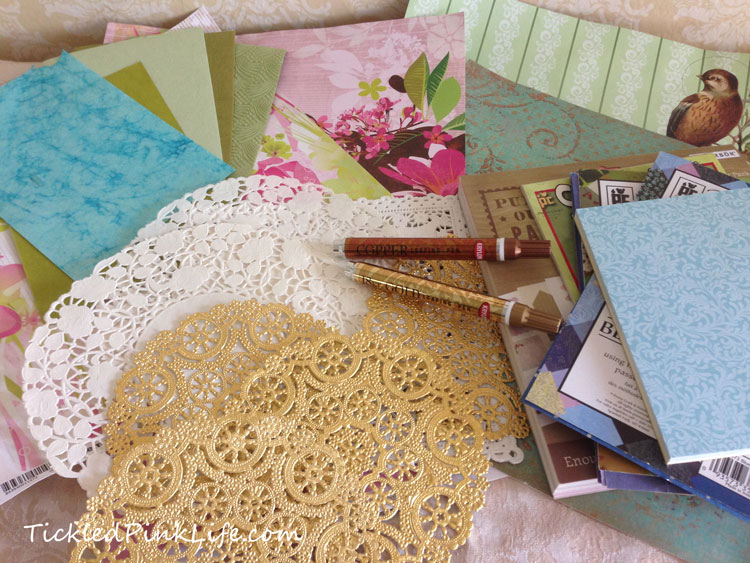 Once the images were cut out, the remaining supplies were assembled—gold and silver paper doilies, an assortment of scrapbook paper, white craft glue, scotch tape, and metallic pens. If you don't have metallic colored doilies, you can buy white ones and spray paint them.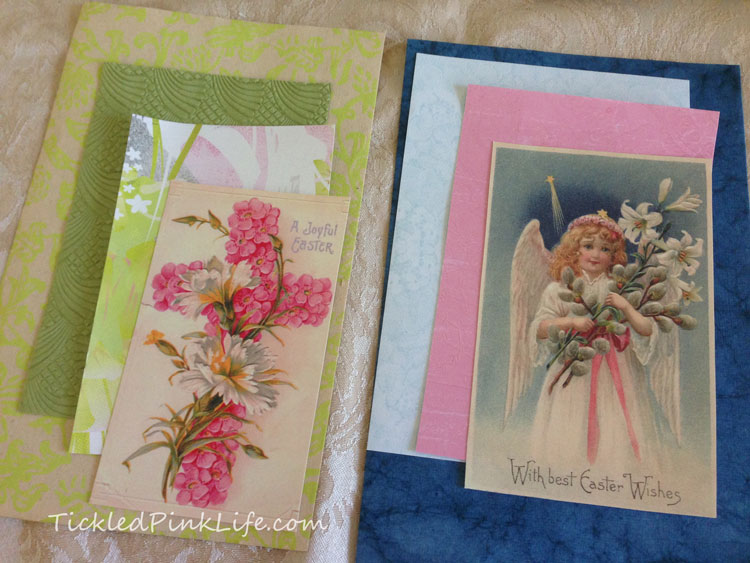 Using an assortment of scrapbook paper, I chose three that would complement each image with respect to color and style, when arranged as first, second and third borders. For these, I used a variety of papers—some in solid colors, some with patterns, some textured, and some with glitter designs. The first border measured about ½ inch larger than the image. The second border was another ½ inch larger than the first border. The third border measured about ¼ inch larger than the second border.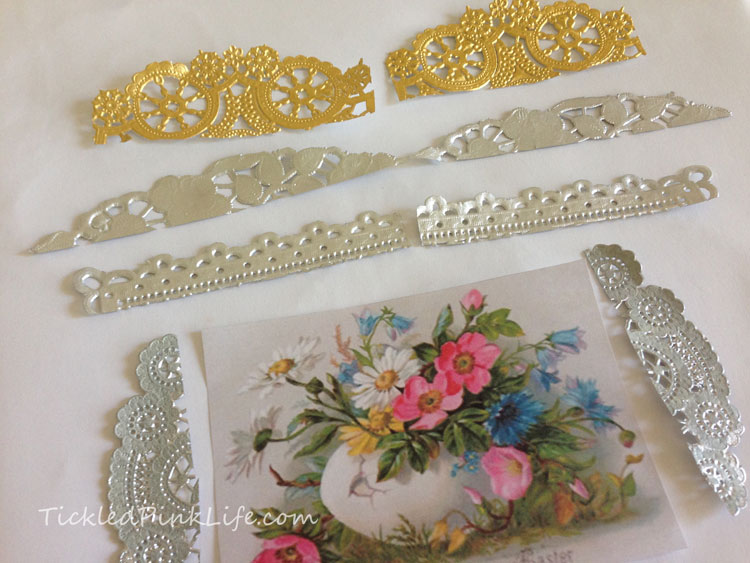 With all the border papers selected and cut out, I prepared the doily pieces. I used both gold and silver, and cut out sections to make several sets of twin doily edges. The sets will be used in either a side to side placement or a top and bottom placement.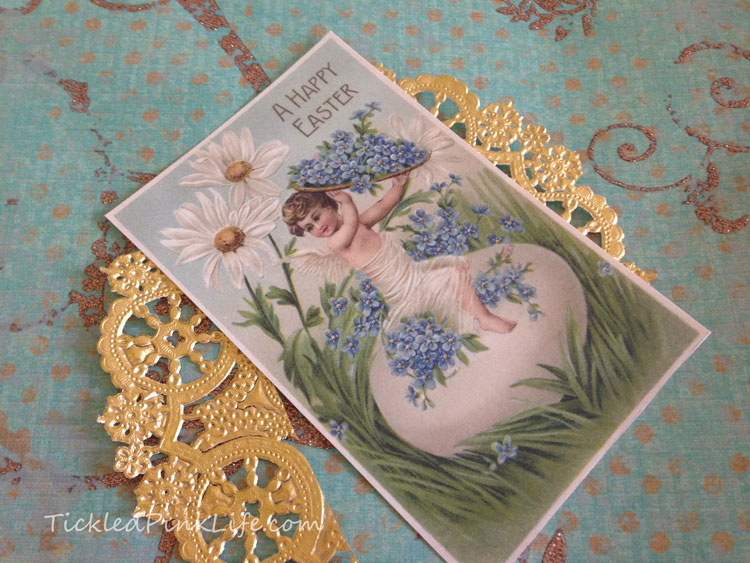 I placed the first set of doily edges behind the image and adjusted them to show about an inch of decoration, before securing the pieces to the back with scotch tape.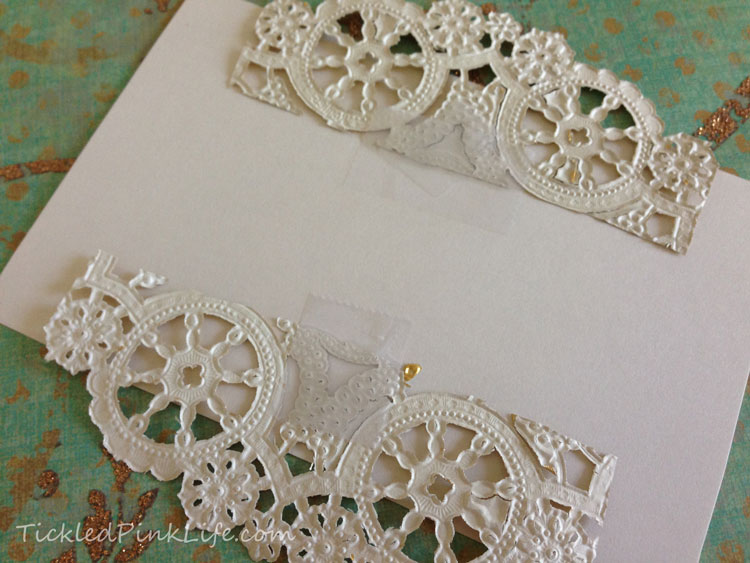 The image was then centered over the first paper border and glued.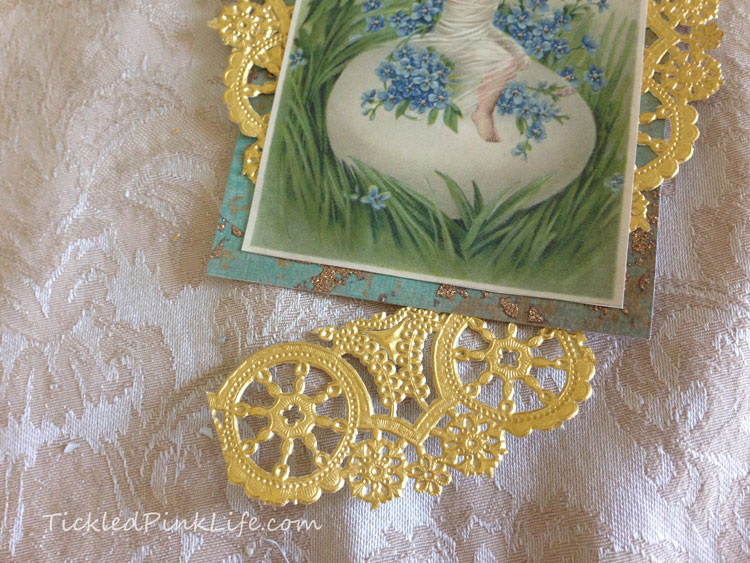 I placed the second set of doily edges behind the first paper border (opposite the first doily set), and secured the pieces with scotch tape.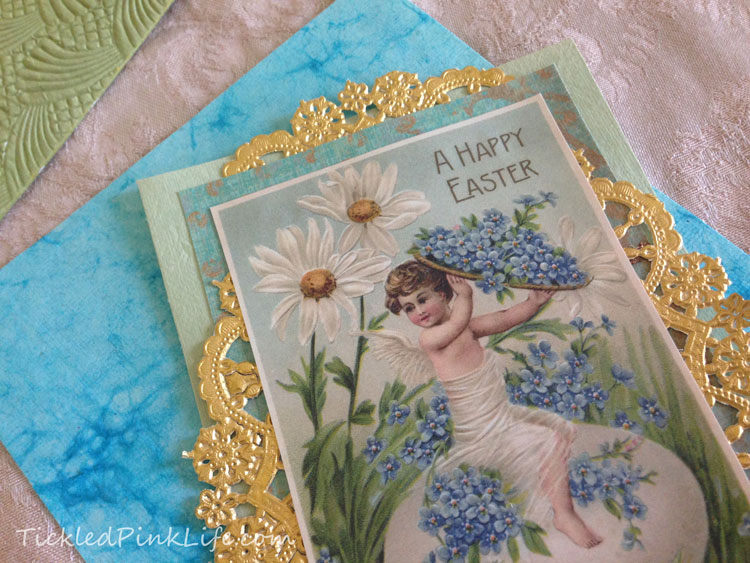 The first paper border was centered over the second border and glued—likewise for the third border.
I then used other parts of the doily to cut out decorative pieces, which I applied to the card front with glue. Once the embellishments were completed, I highlighted some areas with metallic pens to give the greeting an extra little sparkle.
This technique was easy to use and the cards have a custom handmade look.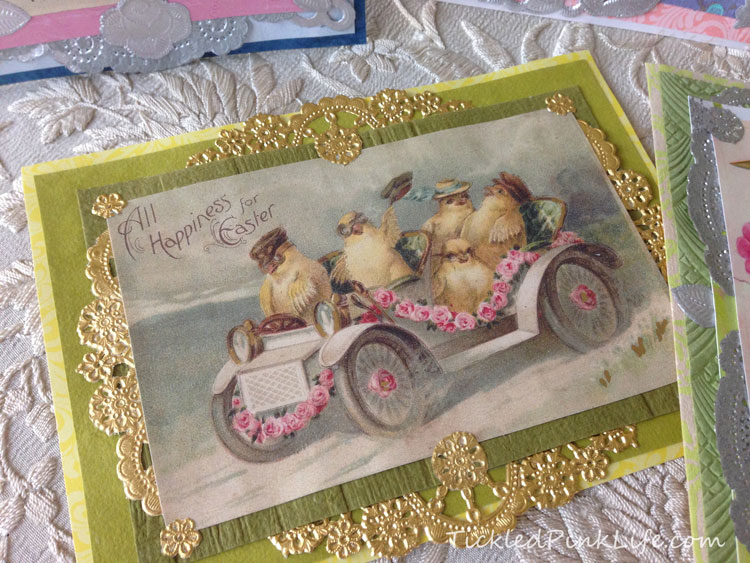 The method would work equally well with other vintage holiday cards for Valentine's Day, Thanksgiving, and for Christmas.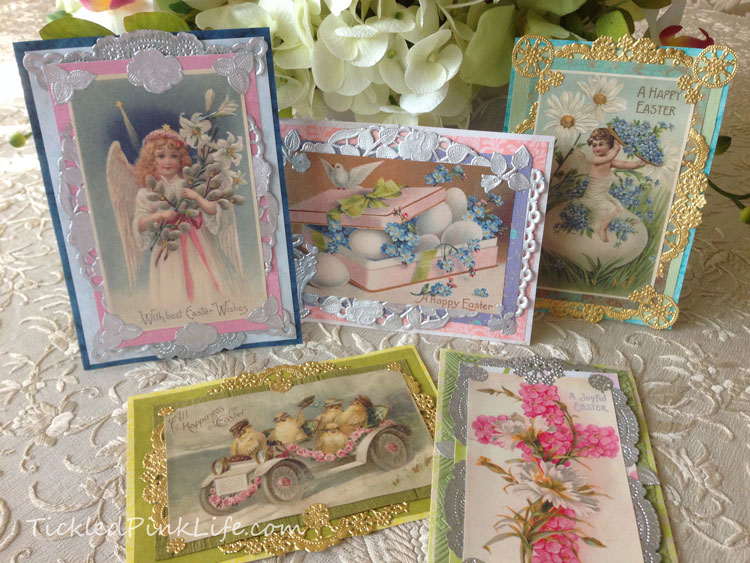 I'm linking up today for Pink Saturday!
On the journey toward Home,