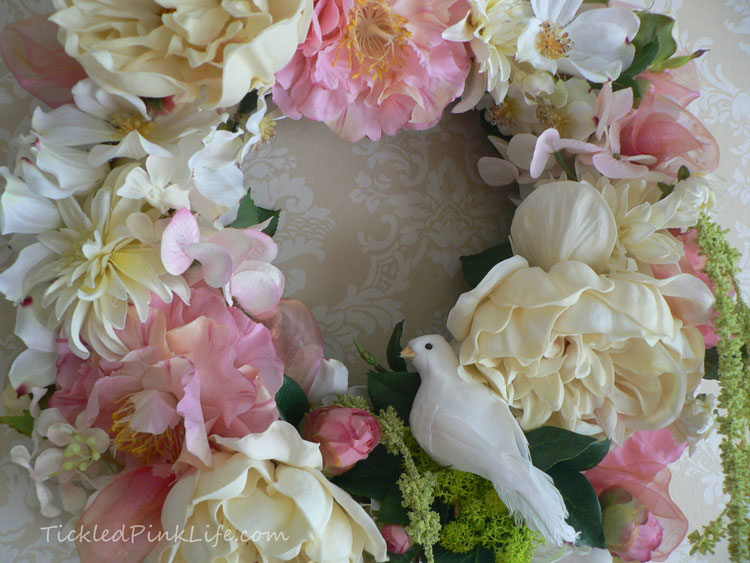 I've recently added some new items to my Etsy shop, The Drawing Room at Pemberley. Here is a sneak peak! This wreath features silk flowers in vibrant colors of blush pink, medium pink, white, and cream. Hydrangea, camellia, Dogwood, and peony form the wreath, while a white dove sits on a nest of green reindeer moss. Tufts of pink organza, as well as strands of hanging amaranthus, add color to the design.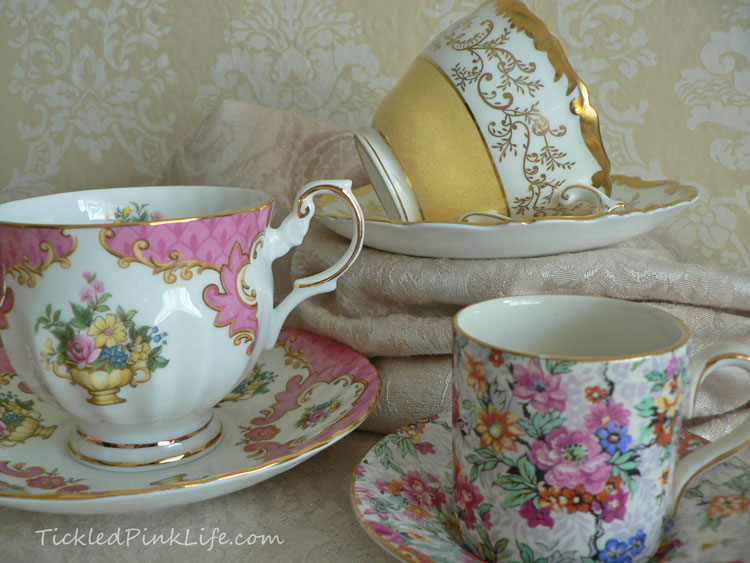 Several vintage teacup sets are available in a variety of colors and patterns. Current stock includes sets made by Coalport, Queens China, Lord Nelson, Shelley, Limoges, and Paragon. Some have extensive gold stenciling, while others feature a Chintz pattern or a cartouche motif with floral insets.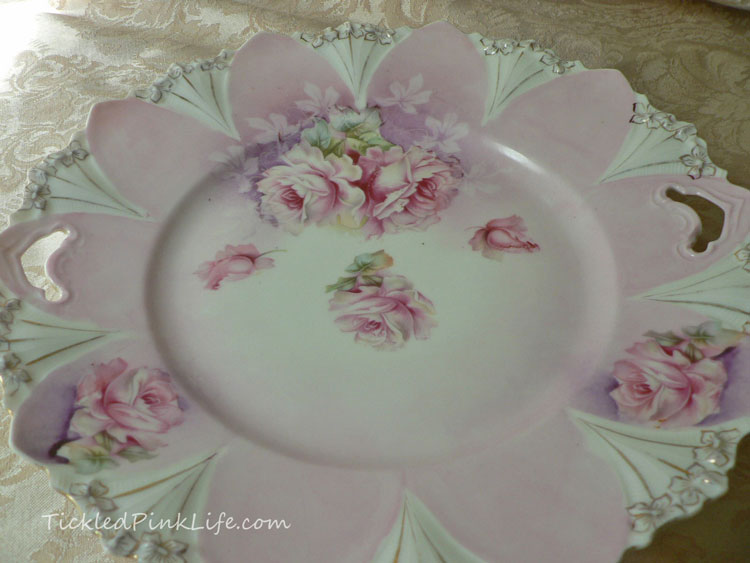 This RS Prussia cake plate features clusters of pink flowers against a lavender colored background. This mold is commonly known as "Point and Clover."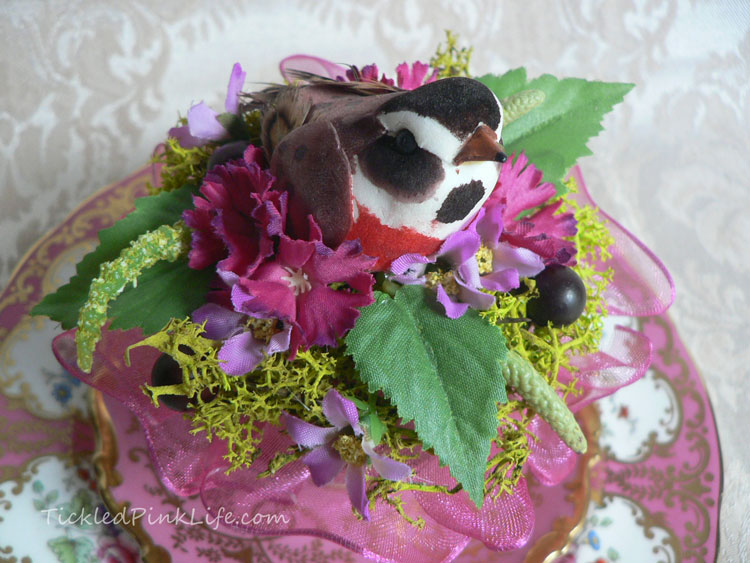 A repurposed/repaired demitasse cup, saucer and tea plate, form the base for this silk flower arrangement. A mauve and red colored bird sits in a nest of lime green reindeer moss surrounded by assorted flowers, leaves and berries in colors of fuchsia, burgundy, and violet. The cup, saucer, and tea plate are dark pink with gold filigree patterns.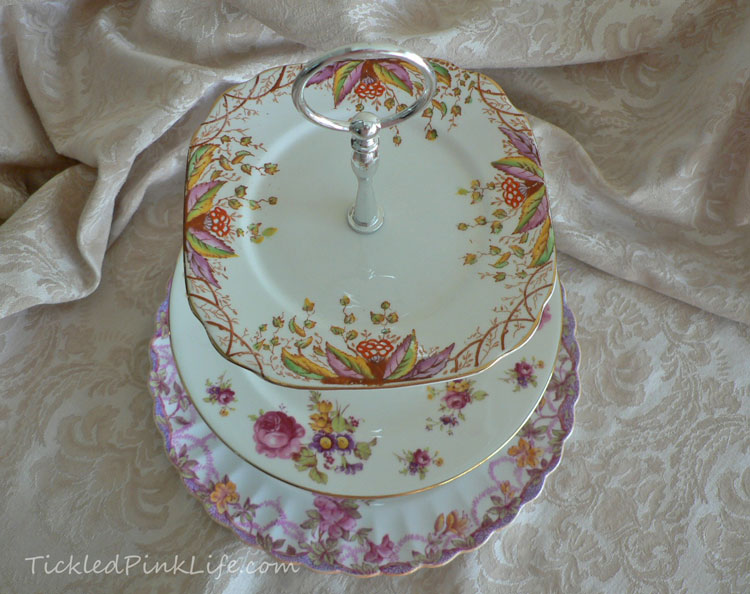 This server features three tiers of vintage china plates in a floral color scheme of pink, lavender, and violet. The server is hand-drilled and assembled with new silver separator hardware.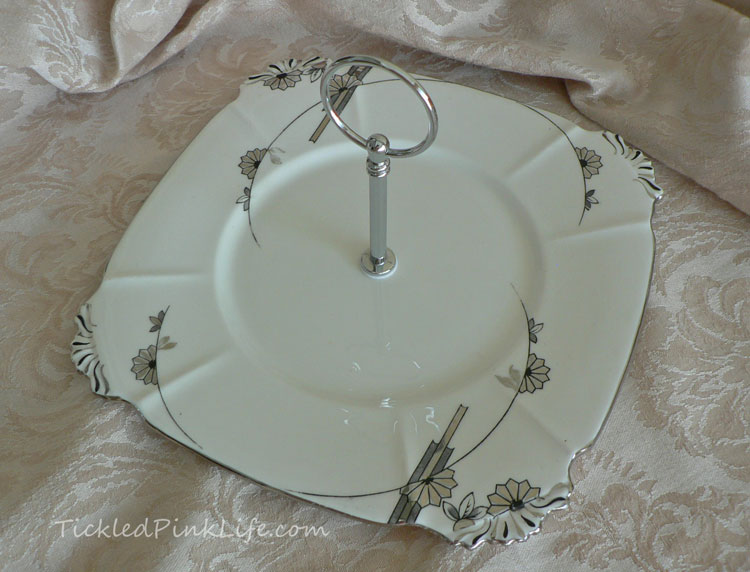 This server features a vintage china plate with a vibrant silver and platinum Art Deco design.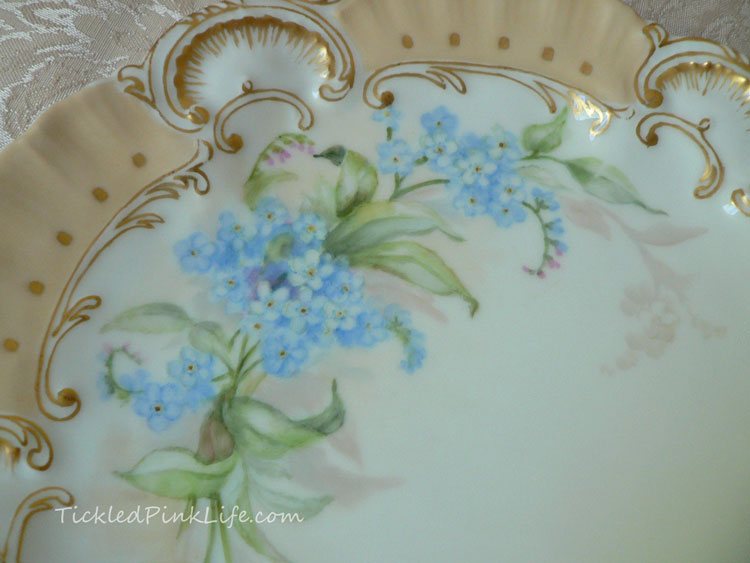 This Limoges cabinet plate features a scalloped beige rim design with gold cartouche insets. Clusters of small blue flowers adorn the white interior. This is just one of several Limoges plates I have in stock.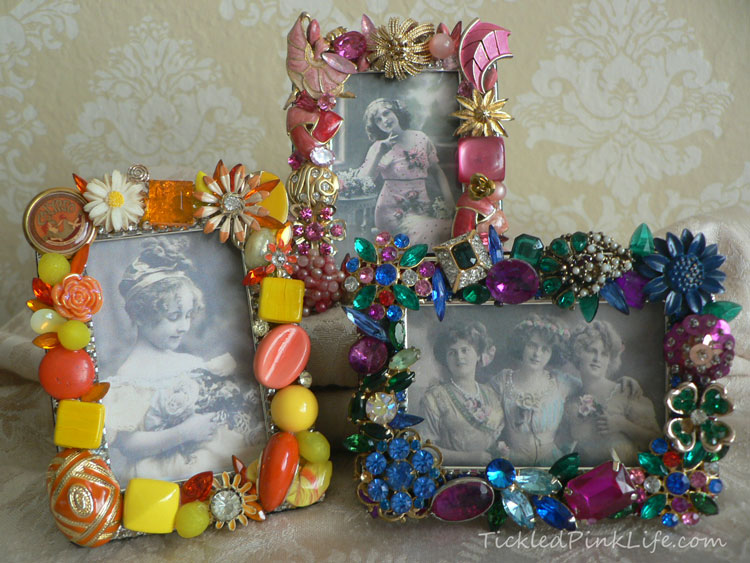 Vintage jewelry frames are handmade one-of-a-kind treasures, and feature a mixed palette of vintage jewelry pieces, rhinestones, and beads. The back of each frame is trimmed in black velvet, with a kickstand for tabletop placement. This set holds 2 x 3 inch pictures. Additional frames in stock hold larger photographs.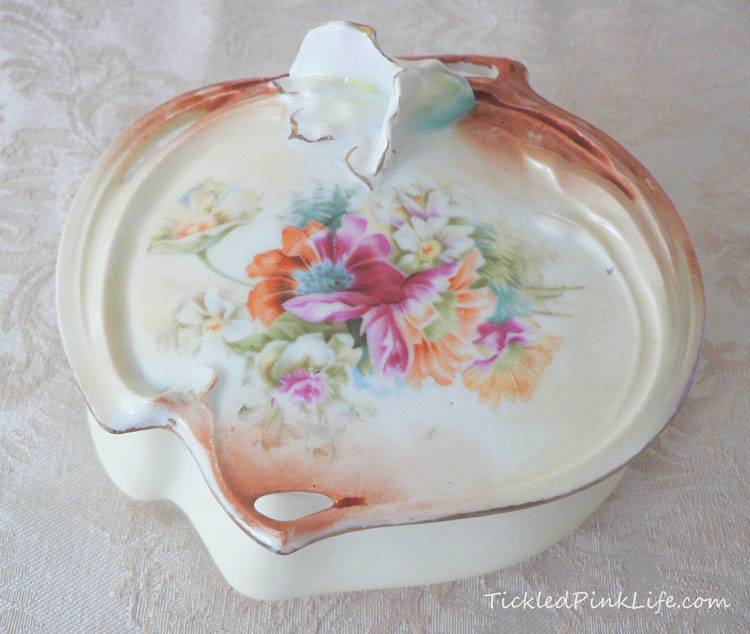 This RS Prussia porcelain box features an Art Nouveau shape with a reticulated lid and raised floral accent. Decorated in colors of brown, pink and orange, the floral transfer depicts poppies or daisies. This decor has been identified on other molds bearing RS Prussia and Steeple marks.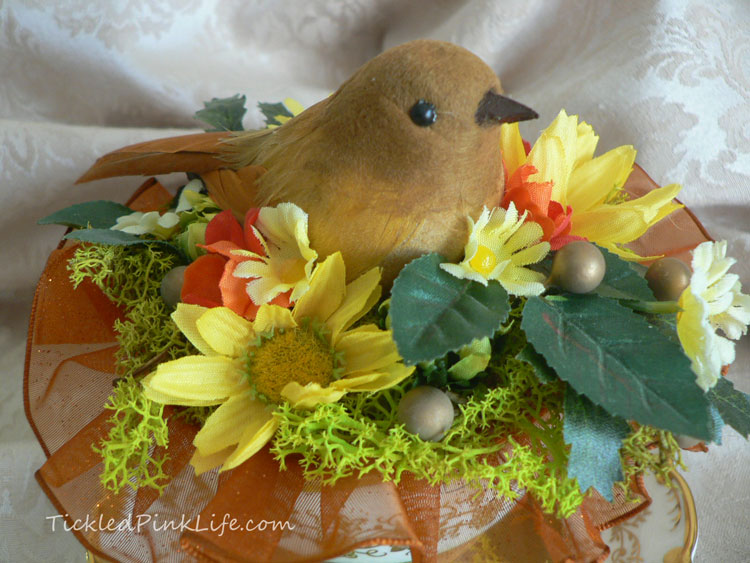 A bronze and gold bird sits in a nest of lime reindeer moss in this repurposed/repaired teacup silk floral arrangement. Flowers, leaves and berries in colors of yellow and orange form the base of the nest.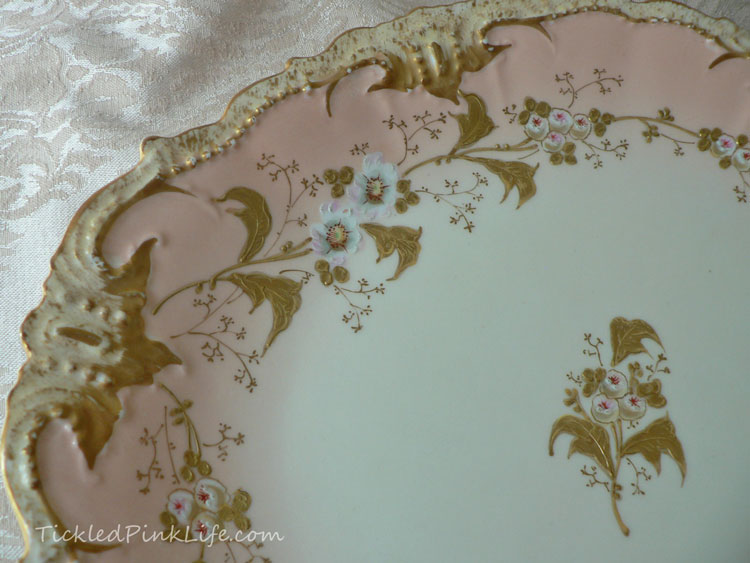 Made by Limoges, this oval cake plate features a scalloped and mottled gold embossed rim design. Small hand-painted white flowers and gold leaves against a peach pink color band, circle the edges, and a gold center bouquet completes the design.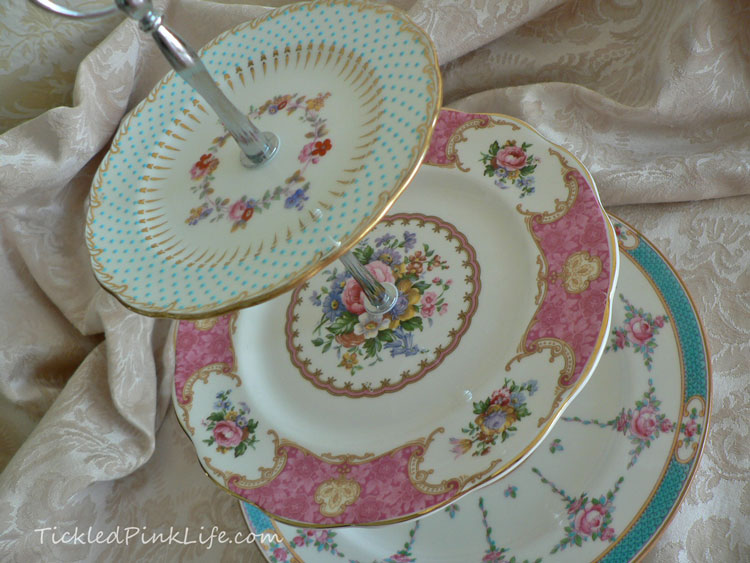 This server features three tiers of vintage and new china plates, in a pink and turquoise blue color scheme. The top tier has a floral garland design and a raised dot rim. The middle tier has a pink cartouche design with floral insets, and the bottom tier has a pink and blue floral garland with a vivid blue rim.
If you are looking for unique gifts, or want a special treat for yourself, please visit my shop and take a turn around the drawing room!
On the journey toward Home,