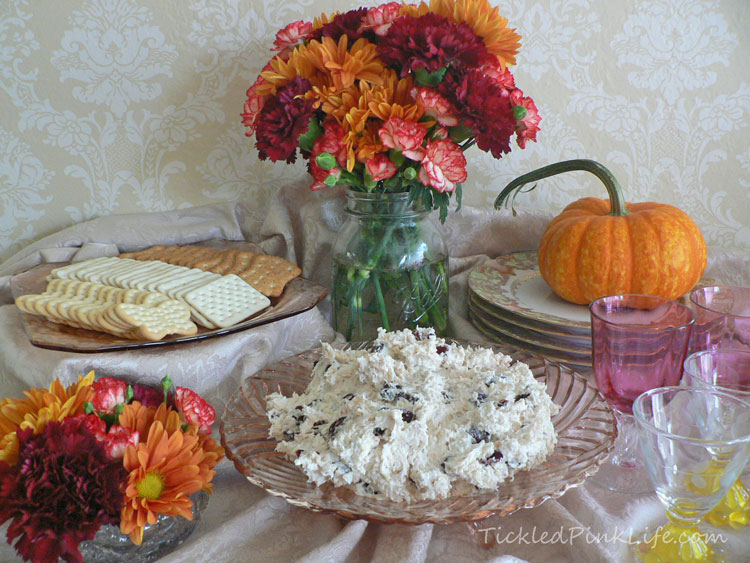 As we here in California anxiously await cooler weather (daily temperatures are still in the 90's), some of us are already planning holiday menus! One of my favorite appetizers is a simple-to-make chicken cranberry spread.
I've brought this spread to many pot-luck functions over the years, and it continues to get rave reviews and recipe requests. The unique blend of sweetness and saltiness in a cream cheese base is what makes this appetizer so popular.
Ingredients:
1 cup chopped toasted almonds
2 cups cooked chicken, chopped fine or about 14 oz. of canned white chicken
16 oz. cream cheese, softened (whipped works best)
¼ cup mayonnaise
1 teaspoon salt
1 teaspoon garlic powder
1 cup sweetened dried cranberries
Crackers for serving
In a medium bowl, thoroughly combine almonds, chicken, mayonnaise, salt, and garlic powder. Spoon in the cream cheese and mix well. Add cranberries and mix again until they appear to be evenly distributed. Refrigerate 30 minutes before serving. Serve at room temperature with crackers.
The chicken cranberry spread will make a delicious addition to your holiday table! Bon appétit!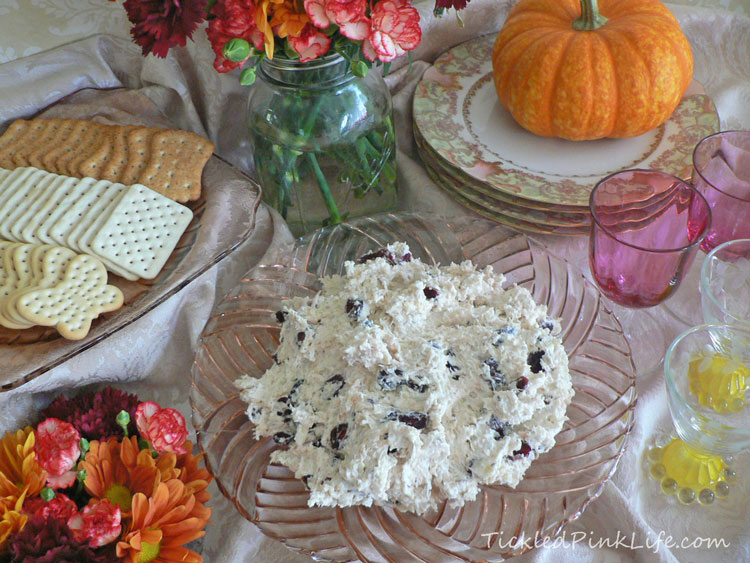 Special thanks to my friend Gerri, for creating this wonderful spread and sharing the original recipe.
On the journey toward Home,