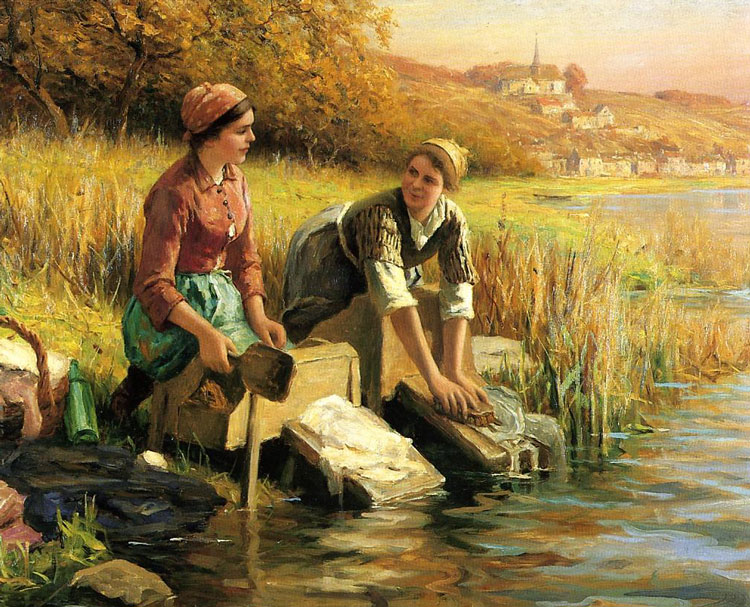 Do you ever wonder if your life matters? Do you sometimes feel that your presence on this planet doesn't mean much? Do you ever get discouraged that you can't seem to identify a clear impact you are having on this world? In a society that absolutely worships fame, it can be difficult for many of us to recognize if our efforts have any positive influence.
While discussing this topic with my sister, she voiced a familiar refrain—"I would love to make more of a difference, but I'm already overwhelmed with just trying to get through life." Between work and school schedules and unending cycles of laundry, dishes, grocery shopping, car pools, homework, making dinner, and a thousand other tasks we try to shoe-horn into each 24-hour day, we are left with little energy or motivation to do much of anything else.
Indeed, life for most of us is very busy and when the break-neck speed at which it moves becomes overwhelming, we can sometimes feel that our efforts are all for naught. And so when we're collecting our teenager's clothes up off the floor for the zillionth time, or we're still up washing dishes long after the family has all gone to bed, or we're retyping that report for our boss, even though it already took us hours to complete the first time around, we start asking ourselves, "Is this all I'm good for?" "Does my life even matter?"
The enemy has a very efficient whispering campaign he relentlessly uses to wear us down, until we begin to believe the lies he tells us about ourselves. And while we try to remember that we are "folding laundry to the glory of the Lord" we are human, and in our weariness we question whether our efforts really make a difference.
During those times, we can be encouraged by what God says about our roles and our interactions with other people. He designed us to live as family—to care for, to love, and to encourage one another. First, we love one another because God told us to.
Now that I, your Lord and Teacher, have washed your feet, you also should wash one another's feet. I have set you an example that you should do as I have done for you. Very truly I tell you, no servant is greater than his master, nor is a messenger greater than the one who sent him. Now that you know these things, you will be blessed if you do them. John 13:14-17, NIV
Therefore, as God's chosen people, holy and dearly loved, clothe yourselves with compassion, kindness, humility, gentleness and patience. Bear with each other and forgive one another if any of you has a grievance against someone. Forgive as the Lord forgave you. And over all these virtues put on love, which binds them all together in perfect unity. Colossians 3:12-14, NIV
God placed us in each other's lives to be of benefit to one another. As family, we are afforded opportunities to strengthen and encourage each other.
And let us consider how we may spur one another on toward love and good deeds, not giving up meeting together, as some are in the habit of doing, but encouraging one another—and all the more as you see the Day approaching. Hebrews 10:24-25, NIV
As iron sharpens iron, so one person sharpens another. Proverbs 27:17, NIV
But our love for one another doesn't just benefit those in the family of God. It is a model of God's love for mankind which is a witness to non-believers.
"A new command I give you: Love one another. As I have loved you, so you must love one another. By this everyone will know that you are my disciples, if you love one another." John 13:34-35, NIV
And whatever you do, whether in word or deed, do it all in the name of the Lord Jesus, giving thanks to God the Father through him. Colossians 3:17, NIV
We are called to care for one another with a fierce consistency—displaying a kind of love the world is not familiar with.
Several years ago my sister was going through some severe medical issues. She was very unwell, and her condition made just getting through each day a major battle. I took time off work to accompany her to a variety of doctors, and spent countless hours on the internet searching her symptoms, and countless more on the phone with her while she cried. It was frustrating that I could not help her more and I made a comment to that effect one day, to one of my colleagues. Her reply stunned me as she said, "Well, some would say that you've already done more than enough."
Wow. After recovering from the initial shock of her comment, I felt bad for her. Of course she can't recognize sacrificial love, because it doesn't exist in her world. In her life, and in the lives of those around her, people give to others to get back something for themselves. And with no eternal perspective, they cannot imagine why anyone would choose to live otherwise. But here's the point to the story—on that day she did imagine. My family situation demonstrated a stark contrast between sacrificial love and the conditional love offered by the world. This appeared to bother her enough to prompt her verbal disapproval of my continuing efforts to help my sister.
While unbelievers may express their disdain for the Church, they are still watching us. They are comparing our lives to their own and the Holy Spirit is using the disparity to draw them. Our love and care for each other displays the power of God in the human heart and ultimately points others to Christ.
"You are the light of the world. A town built on a hill cannot be hidden. Neither do people light a lamp and put it under a bowl. Instead they put it on its stand, and it gives light to everyone in the house. In the same way, let your light shine before others, that they may see your good deeds and glorify your Father in heaven." Matthew 5:14-16, NIV
So how do we find purpose in the everyday? We strive to make a difference in the lives around us. Our mission field is the community of those in our sphere of influence—first our family, then our friends, our colleagues, and our neighbors. And while it may not often be obvious to us, God will use our consistent sacrificial love to work in the lives of those we interact with.
He is glorified through our obedience and he is the one we please when we love sacrificially. Our worth does not rest in the number of laundry loads we complete, but in the attitude of our heart. He knows when we're tired, and he sees our tears of frustration, but it is never all for naught. Even if our work goes unnoticed by those we love, God sees each effort that we make. What we do for the glory of God does matter. It matters to him and that should give us all the purpose we need.
On the journey toward Home,