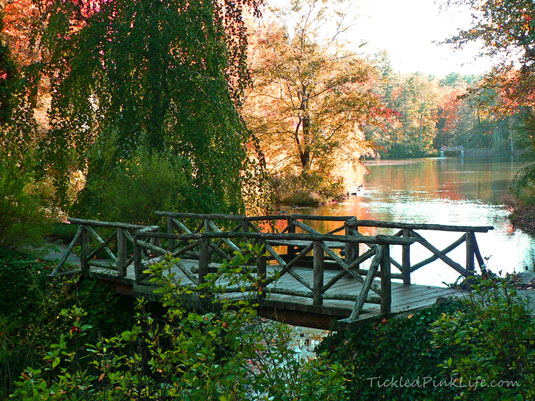 After several weeks of 100-degree plus weather, I am SO ready for some cooler temperatures!! I love fall and everything about it; the crisp-cool air, the changing leaves, the Pumpkin Spice latte making it's reappearance at Starbucks…
Now in southern California, we do have some leaf color-change, but it really pales in comparison to the brilliant displays in the eastern states. A few years back I was traveling through North Carolina in the fall, and was giddy with excitement taking in the breathtaking beauty of the trees! It made the view flying back into Los Angeles look downright dead. You people in the east are so blessed to be afforded such a vivid display every year! Although you do have bigger bugs living in all that lush foliage, which is a definite drawback for someone like me who is quite afraid of spiders, but I digress…
So in honor of the magnificence of autumn, I share this sweet little poem with you. October's Party was written by George Cooper (1840-1927), and published in "School Record" (volume 6, Issue 2) in 1897.
October gave a party;
The leaves by hundreds came–
The Chestnuts, Oaks, and Maples,
And leaves of every name.
The Sunshine spread a carpet,
And everything was grand,
Miss Weather led the dancing,
Professor Wind the band.
The Chestnuts came in yellow,
The Oaks in crimson dressed;
The lovely Misses Maple
In scarlet looked their best;
All balanced to their partners,
And gaily fluttered by;
The sight was like a rainbow
New fallen from the sky.
Then, in the rustic hollow,
At hide-and-seek they played,
The party closed at sundown,
And everybody stayed.
Professor Wind played louder;
They flew along the ground;
And then the party ended
In jolly "hands around."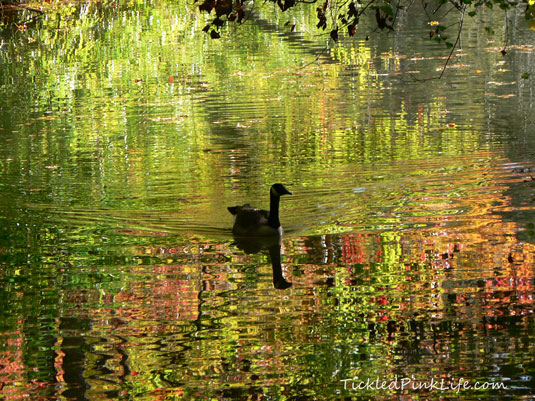 Happy autumn!
On the journey toward Home,