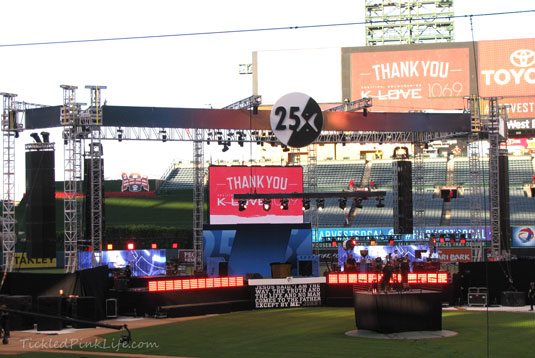 Last Sunday I attended Harvest SoCal in Anaheim, California. The annual crusade is an outreach ministry of Harvest Christian Fellowship, and last weekend marked the 25th anniversary of the event.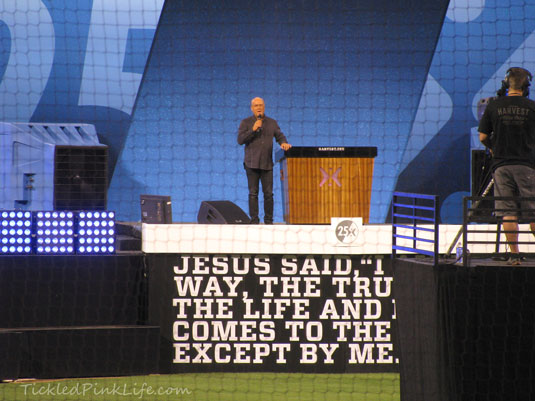 For 25 years, Pastor and Evangelist Greg Laurie, has been presenting the Gospel message to thousands of people looking for answers to life's questions. Over five million people have attended a Harvest Crusade since the event began in 1990, and 421,800 have made professions of faith in Jesus Christ.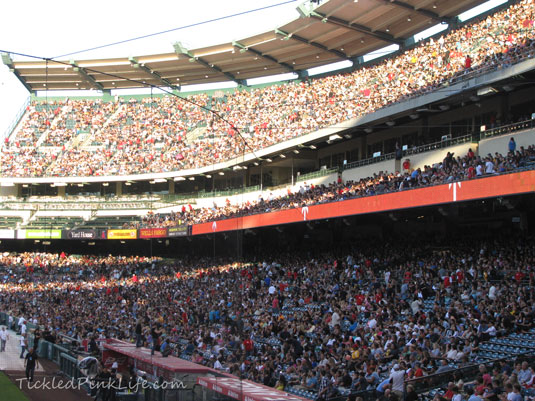 Over three nights last weekend, more than 116,000 people packed Angel Stadium, and another 62,733 viewed the event online. On Sunday night, there were so many people at the stadium, that Pastor Greg tweeted that the Fire Marshall had just shut the doors, indicating that the stadium was filled to capacity! Throughout the program, attendees enjoyed video clips of past crusades, and great music provided by some of the most popular Christian artists today. One of those was Crystal Lewis, who has participated in nearly every crusade since 1990. She sang a medley of the songs she has recorded throughout those years.
Other favorite musicians included Phil Wickham, NEEDTOBREATHE, Sidewalk Prophets, and the hard-rock band Skillet.
On Sunday, we were treated to a lively performance by For King & Country.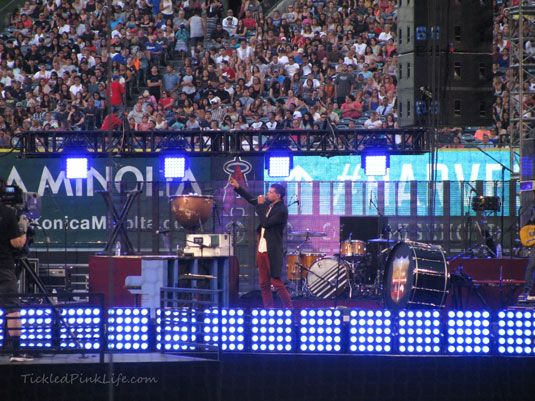 Up close and personal with the drums, the crowd is on their feet!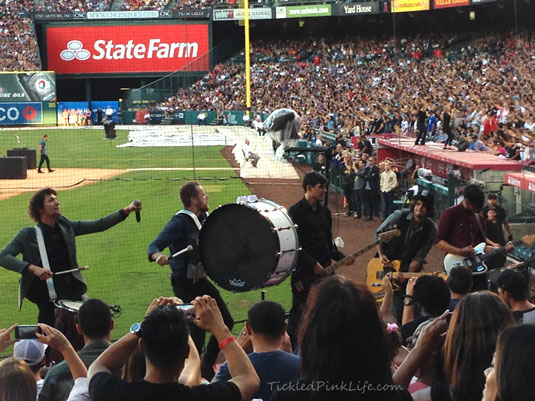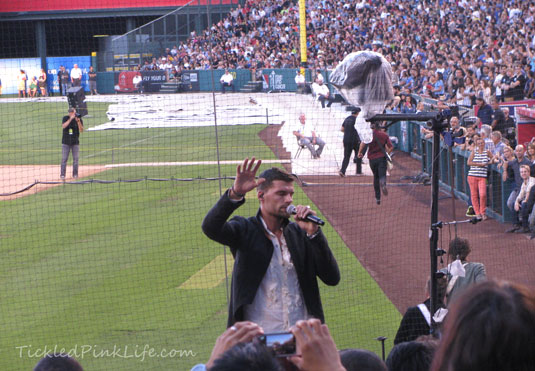 We also had a great time of worship with Chris Tomlin.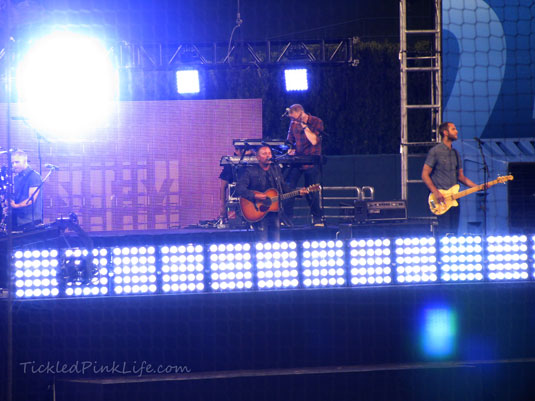 Pastor Greg's message on Sunday was entitled See You in the Morning, and it focused on the reality of heaven. For many of us missing loved ones who have already gone on ahead, his words were comforting and encouraging. To those who know Christ, death is not the end but the beginning. It is a portal to home, and soon we'll be together with Christ and our loved ones in heaven.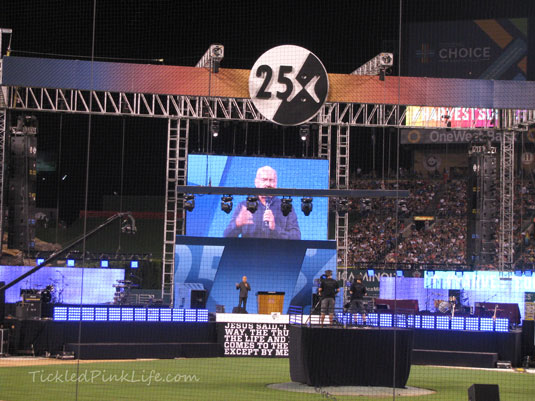 For the Christian, this life is as bad as it's ever going to get. But for those without Christ, this life is as good as it's ever going to get. Their eternity is far worse than even the current chaos our world is witnessing. But all hope is not lost, for Christ has made a way for all who choose to come to him.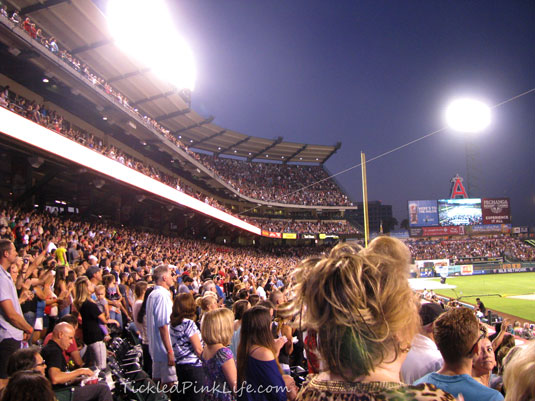 Pastor Greg told the crowd about God's love and how he sent his only son Jesus to take the punishment for our sins, so we could know God personally and have peace about our future.
"God can forgive your sin and the guilt that goes along with it. He loves you," said Laurie. "Have you heard His voice? After 25 years, I know there's nothing I can say to make you believe in Jesus. All I can do is deliver the news, sharing it with you. You have a choice: you can say yes to Him or you can say no to Him."
This message of hope and salvation moved many from their seats and down the stairs. Over three nights, 12,791 people made professions of faith in Jesus Christ. Seeing thousands stream onto the field to make the most important decision of their lives, never gets old.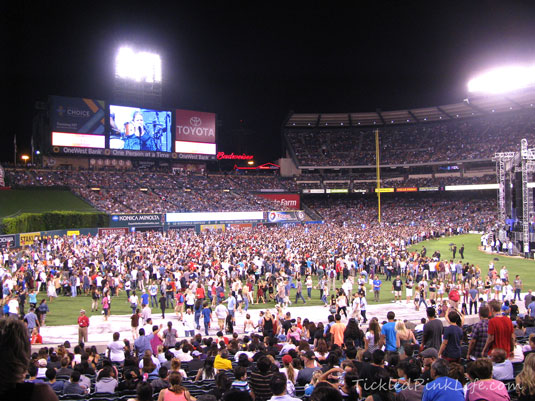 Sunday night ended in a magnificent display of fireworks to the music of Chris Tomlin!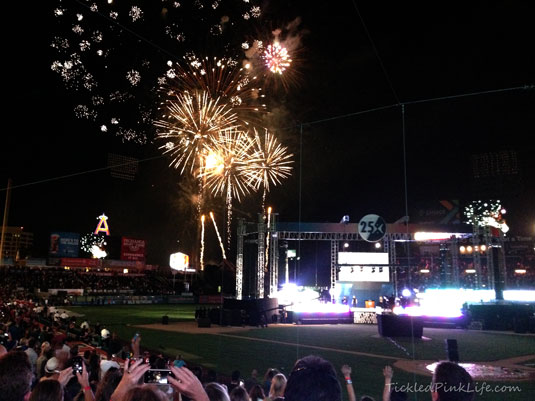 If you were unable to attend or watch online during the event, the Harvest Crusade is archived at Harvest.org/crusades.
The next event on the calendar is Harvest America, which will be held on October 5, 2014, in Dallas, TX and streamed live across the globe! To get more information or to coordinate a host location, visit HarvestAmerica.com.
On the journey toward Home,