My Etsy shop, The Drawing Room at Pemberley, is having a summer sale and you are all invited! Everything in the shop can be purchased at a 20% discount by using the coupon code SUMMER14 at check-out. This Etsy coupon code is available through Sunday, August 10, 2014, and does not apply to shipping.
Here are just a few of the great vintage and hand-made items you'll find in my Etsy shop!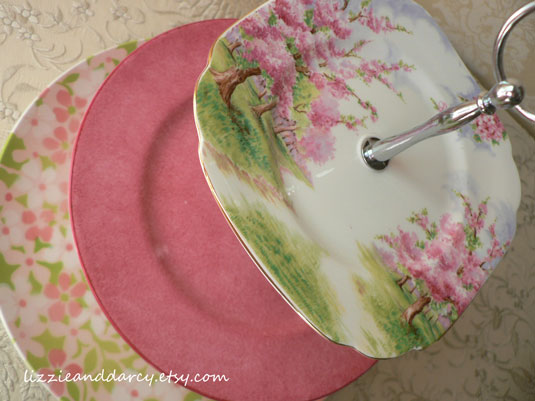 Pink and lime vintage china tiered server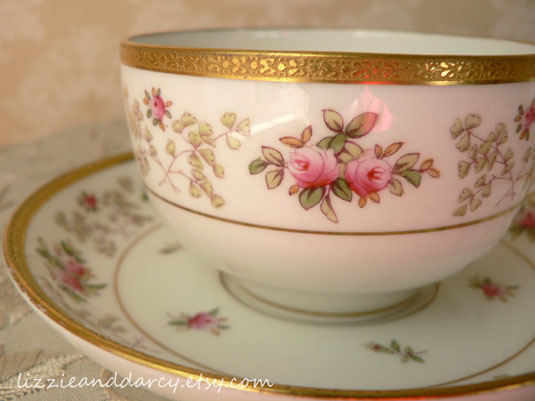 Coalport rosebud cup and saucer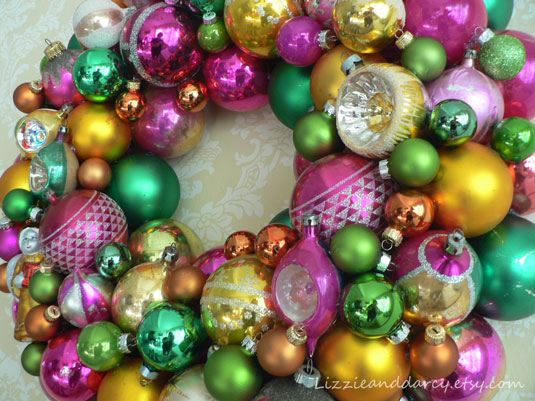 Vintage ornament Christmas wreath (local delivery only)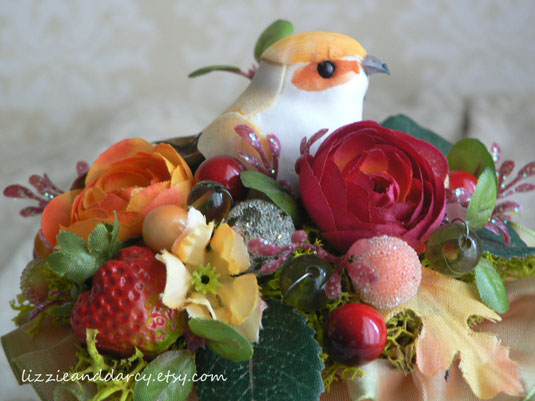 Repurposed vintage teacup silk floral bird nest arrangement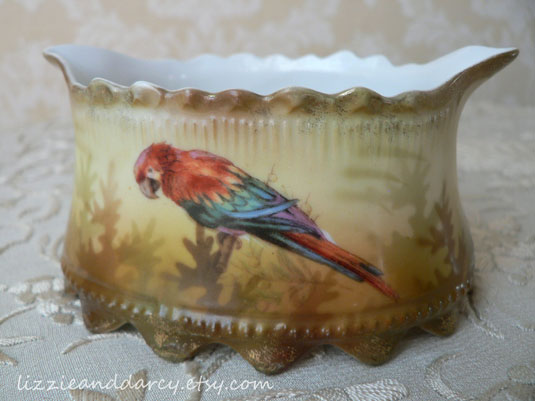 Rare R.S. Prussia Parrot open sugar bowl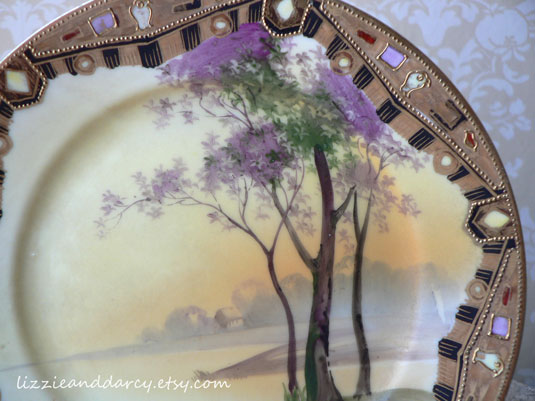 Vintage hand-painted art deco hieroglyphic motif china trio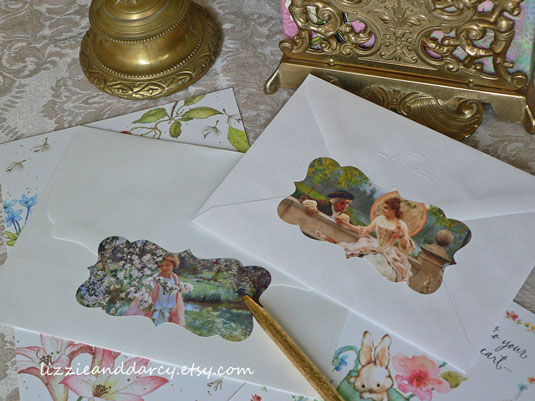 Vintage painting cartouche-shaped labels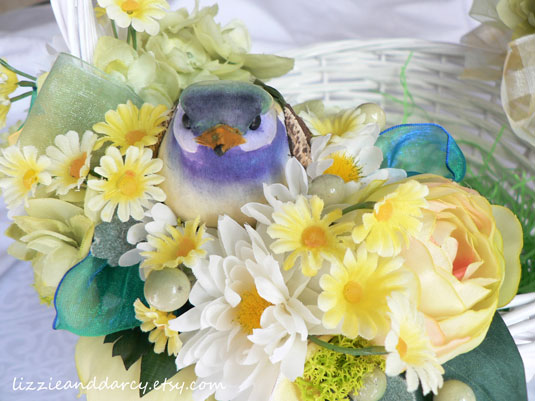 Yellow daisy silk floral bird nest Easter basket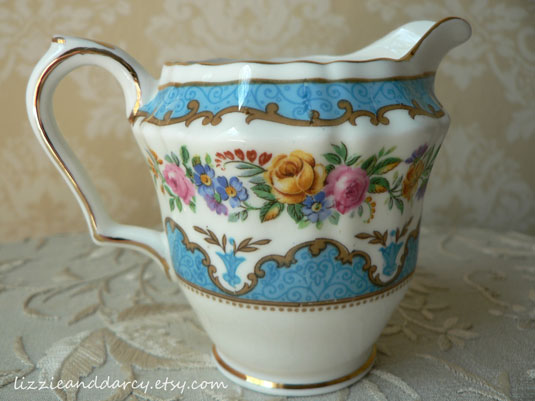 Crown Staffordshire Blue Lyric creamer
Iridescent royal blue vintage jewelry rhinestone picture frame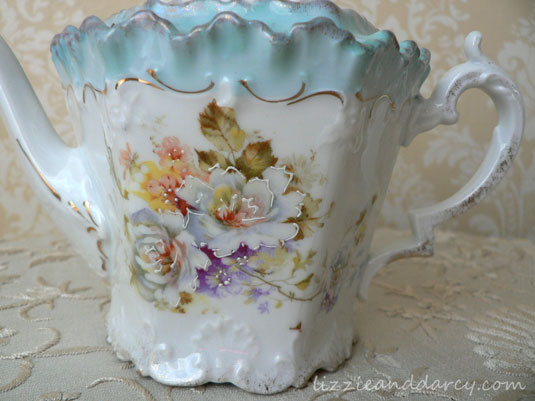 Vintage R.S. Prussia teapot and open sugar bowl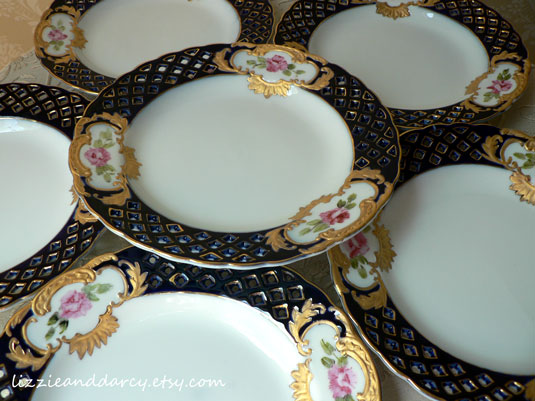 Vintage cobalt hand-painted dessert plate set
Remember, the coupon code expires on August 10, so shop now for vintage and hand-made treasures at great prices! See you there!
On the journey toward Home,