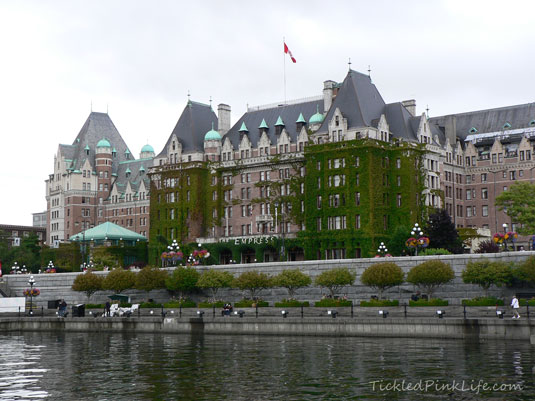 Clad in ivy and surrounded by beautiful manicured gardens, the Fairmont Empress Hotel is a favorite destination of travelers to Victoria on Vancouver Island. This historic grand lady has been welcoming guests since 1908. King George VI and Queen Elizabeth stayed at the Empress in 1939, during their Royal Tour of Canada. More recently, HRH Queen Elizabeth paid a visit to the Empress in 2002, and Prince Charles in 2009.
Most visitors however, are regular everyday folks who wander through the majestic lobby, in awe of the ambiance and the architecture. For those fortunate enough to stay, the hotel is both comfortable and luxurious.
While the Empress features a wonderfully unique lodging experience, many more guests plan their visit around her famous afternoon tea.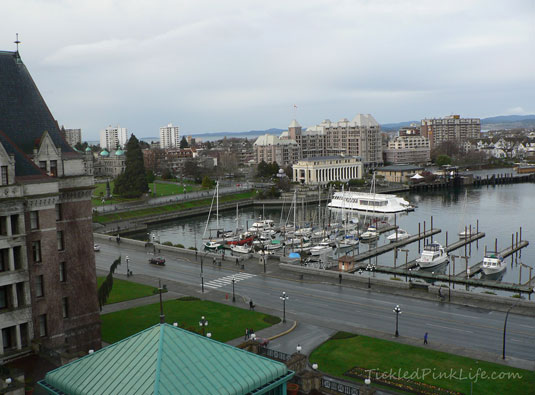 Served in the lobby with breathtaking views of the Inner Harbour, this grand tradition features petite sandwiches, assorted sweets, and of course, the hotel's signature scones.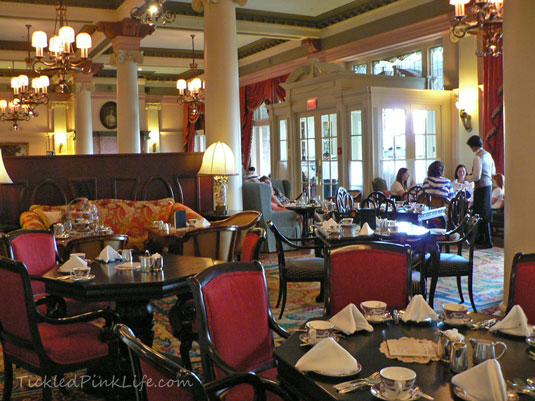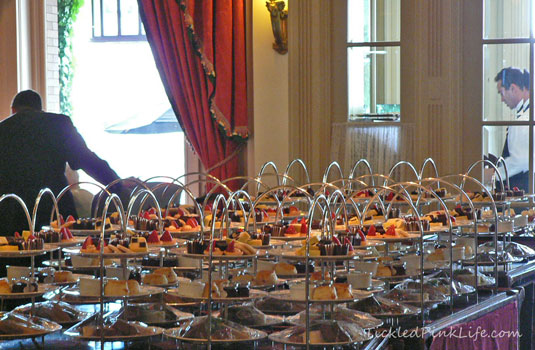 On my last visit to the landmark hotel, I purchased an Empress tea towel, imprinted with their new china design and the recipe for their famous scones.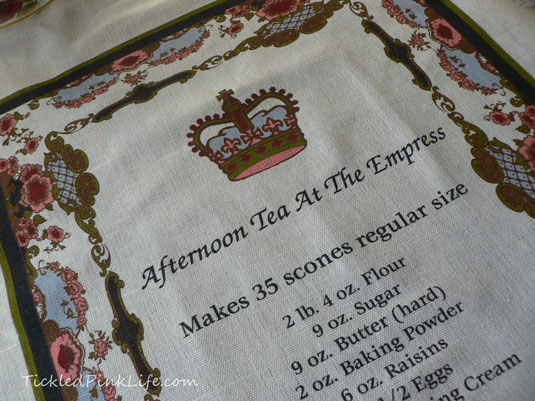 Empress scone recipe (makes 35 scones of regular size)
2 pounds, 4 ounces flour (4 1/2 cups)
9 ounces sugar (1 1/8 cups)
9 ounces butter (hard) (1 1/8 cups)
2 ounces baking powder (1/4 cup)
6 ounces raisins (3/4 cup)
5 ½ eggs
16 ounces whipping cream (2 cups)
Pinch of salt
1-Crumb flour, butter, sugar, baking powder, and salt
2-Add eggs slowly
3-Add raisins
4-Add cream, mix to smooth dough
5-Roll out to one-half inch thickness, and cut to desired size
6-Egg wash, bake at 350 degrees F, for 25-30 minutes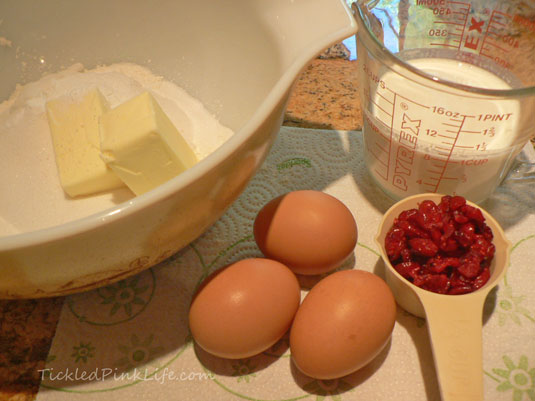 The original recipe calls for raisins, but I used dried cranberries in this batch.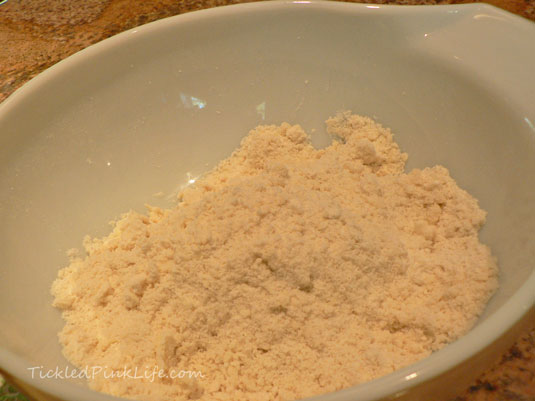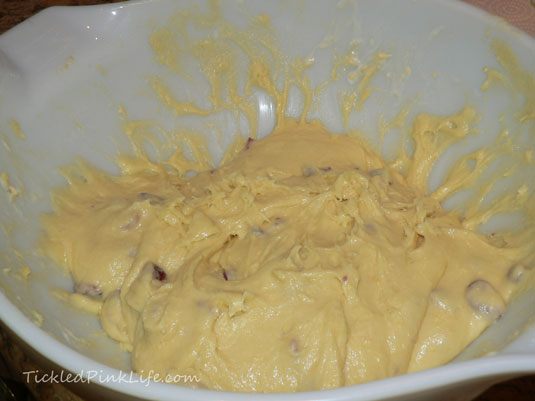 The dough will get a bit slushy when the cream is added, and then it will turn a bit sticky. I used a floured surface to roll out the dough to make it easier to work with. I used a flower cookie cutter to cut out the dough into flower shapes.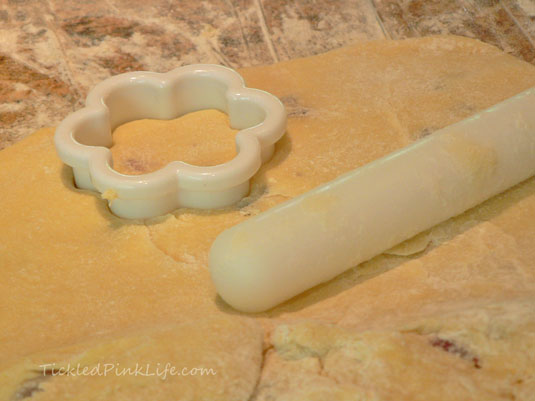 In this batch, I used half the recipe to make 35 petite scones.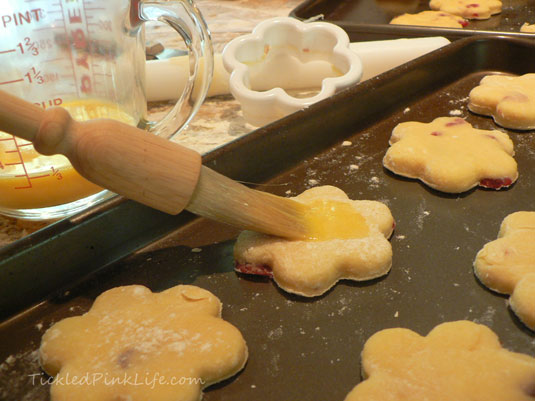 The recipe calls for 25-30 minutes of baking time, but I found my scones done in about 15 minutes. Watch them carefully so they don't burn.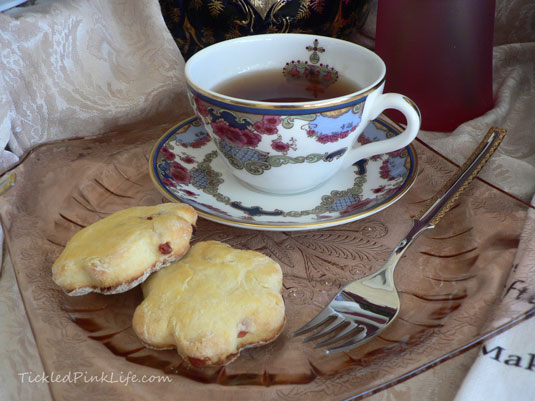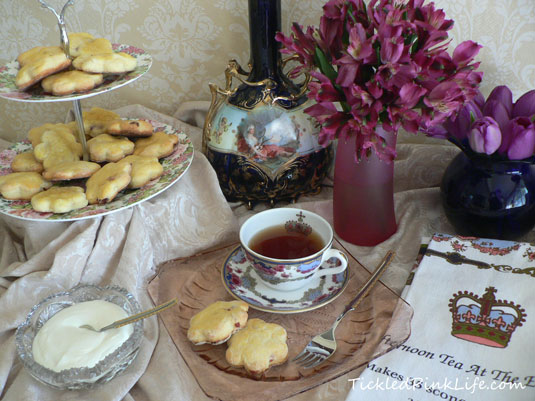 For the Devonshire cream, I used an old recipe that I've had for years.
Devonshire cream (makes 1 1/2 cups)
1/2 cup heavy cream or 8 ounces softened cream cheese (for this post, I used the heavy cream)
6 tablespoons powdered sugar
1/2 cup sour cream
1-In a chilled bowl, beat cream until medium stiff peaks form
2-Add powdered sugar in the last few minutes of beating
3-Fold in sour cream and blend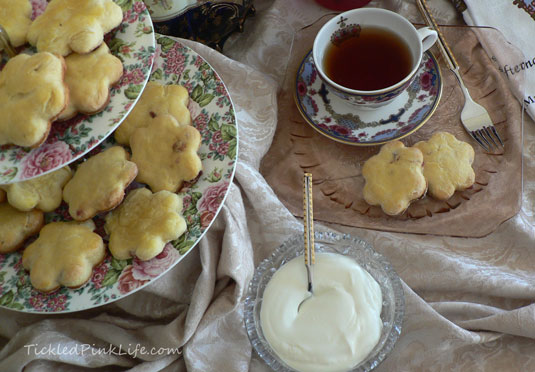 The pink and burgundy floral tiered server is part of The Fairmont Empress Rose Garden Collection.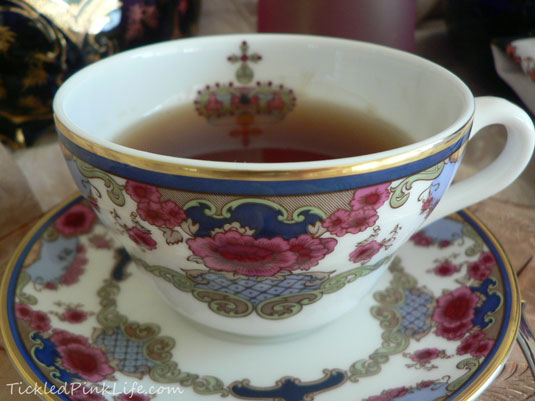 The cobalt and plum china service was commissioned exclusively for the Fairmont Hotels and Resorts, and was made in England by Royal Doulton.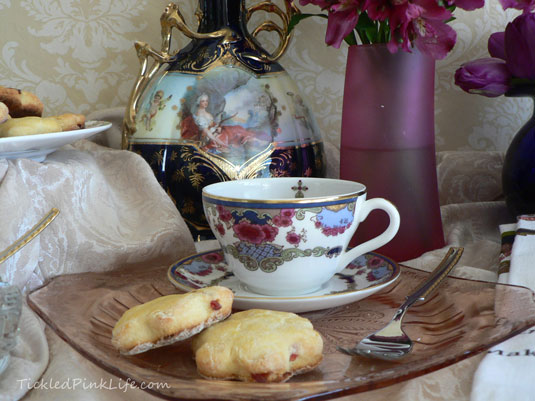 The decorative cobalt decanter, is a vintage Saxe Altenburg piece (related to R. S. Prussia), and features the mythical Diana the Huntress cameo. Burgundy alstroemeria and plum colored tulips add a splash of color to the tea table.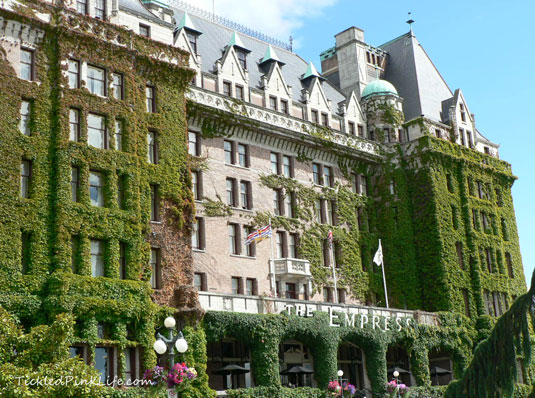 The Fairmont Empress is one of my favorite places, but visiting from California is no easy feat. When I am feeling nostalgic about my time there, I make a batch of scones and curl up with a cup of Earl Grey. Hopefully this post will invite you to do the same. Enjoy!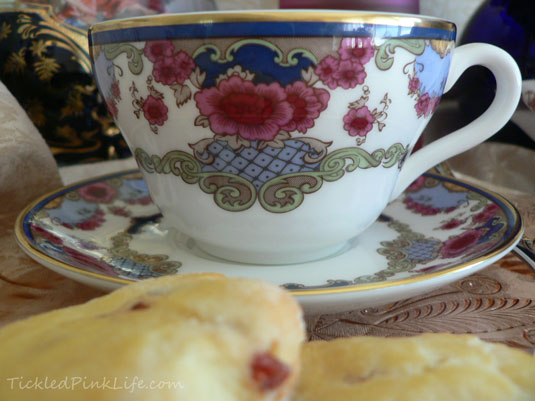 On the journey toward Home,