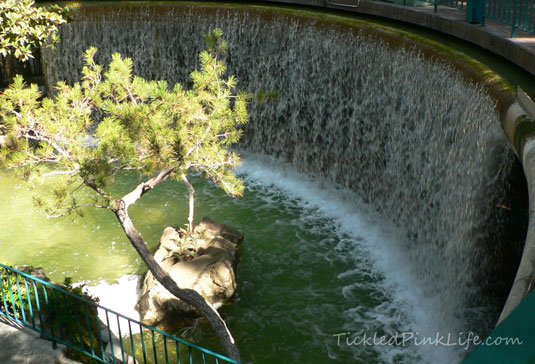 Built in the late 1970's at the entrance of the new Bonita Tower, this 165-foot circular cascade of water was a much-loved attraction at the Disneyland Hotel. To the loud roar of multiple falls, guests could walk between and behind streams of water. Pathways, pools, and even a small stone cavern were woven throughout the lush grotto. Tall pines and ferns provided a shady tropical paradise, reminiscent of another time and place. Majestic koi populated the upper ponds and streams, covered by mature jacaranda trees. Over the years, Horseshoe Falls became a place of wonder and imagination, consistent with the vision of Walt Disney.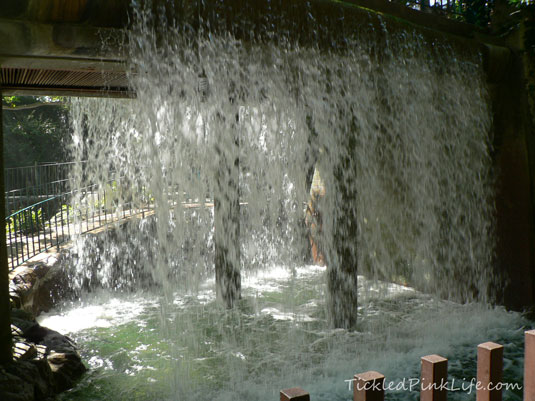 As a guest staying in the Bonita Tower, it was much more than just a room with a great view. Looking down at the falls from the balcony, and watching the colored light display at night was a real treat. On our visits to Disneyland, we'd make an effort to walk through Downtown Disney to visit Horseshoe Falls even when we weren't staying at the hotel.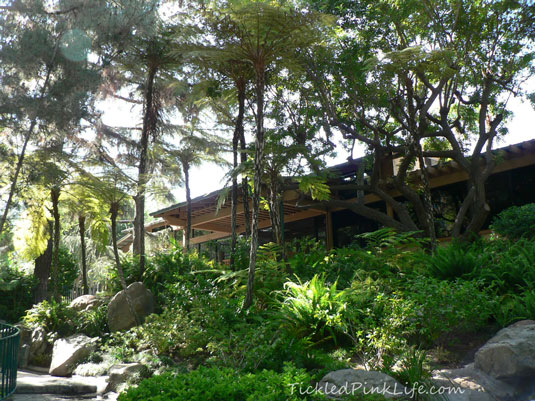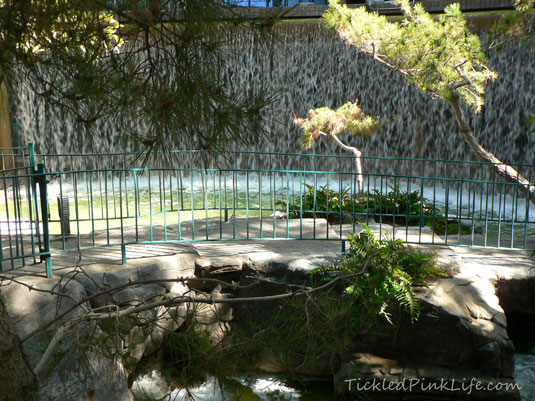 Unfortunately, the current management doesn't quite share Walt Disney's original vision of creating spaces where families can have adventures together. They appear to be less concerned about inspiring family interaction, and more concerned about making sure every part of the resort generates an income. Although this beautiful grotto was beloved by thousands, inspired dreams and rekindled nostalgic memories, it did not directly generate a cash flow, like for example, a wedding venue might do.
So in August of 2010, despite the objections, cries and pleas from thousands of guests, Horseshoe Falls was demolished to make way for, if you can believe it, a lawn. Yep, a flat piece of grass, presumably to accommodate outdoor functions that will generate a profit. No more nostalgic walks through the falls, or parents sharing the unique specialness of "walking behind water" adventures with their children—a very sad day indeed for Disney.
My sister and I were able to visit Horseshoe Falls just days before it was closed to the public. The pictures in this post were taken that day, and Lori recorded our final walk-through in two videos.
While we can no longer enjoy Horseshoe Falls in person, the video gives those who visited an opportunity to remember, and those who never visited, an opportunity to see how special it was.
As the Disney Company tries to retain the attention of a continually-diverted public, older attractions like Horseshoe Falls, will continue to fall by the wayside. For attractions already in the dustbin of history, there are two wonderful web sites that feature vintage photographs and historical information.
DaveLandWeb.com/Disneyland and Yesterland.com are two great collections of Vintage Disney, and a fun way to explore the Disneyland you remember from your childhood!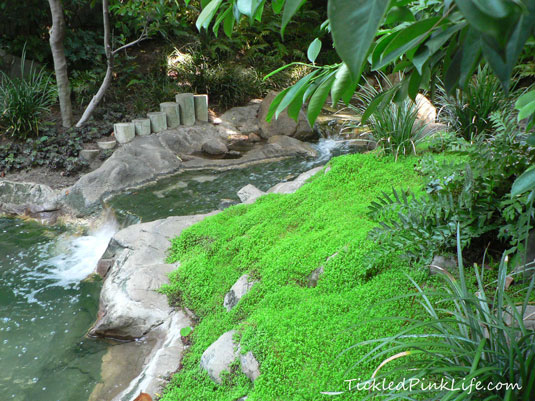 On the journey toward Home,