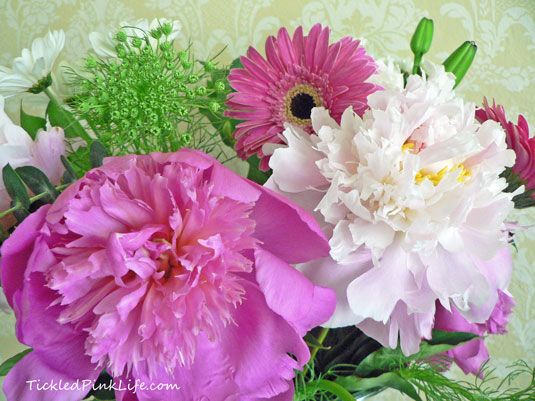 For Pink Saturday, I am sharing these glorious peonies! I would love to tell you that I grew them myself, but alas, I bought them last night while grocery shopping! Normally I only see cut peonies at the Flower Market, but I spied these in the fresh flower section of my local Vons store, and just couldn't resist taking them home.
Peonies are originally from China, and bloom April through June, depending upon location. Delicate blossoms adorn a vintage Minton plate from the 1930's.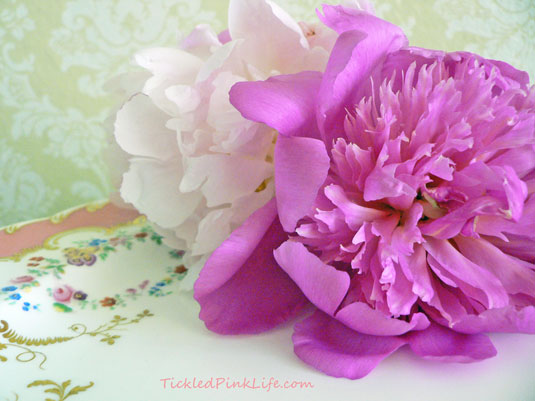 Starting as tight round buds, they blossom into lush blooms, seemingly overflowing with glorious fragrant petals!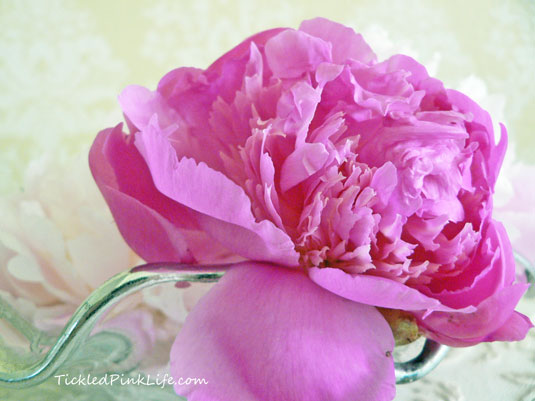 Pink peonies are displayed in a vintage silver etched bowl which belonged to my sweet Mom. I believe it was a wedding gift to my parents in 1962.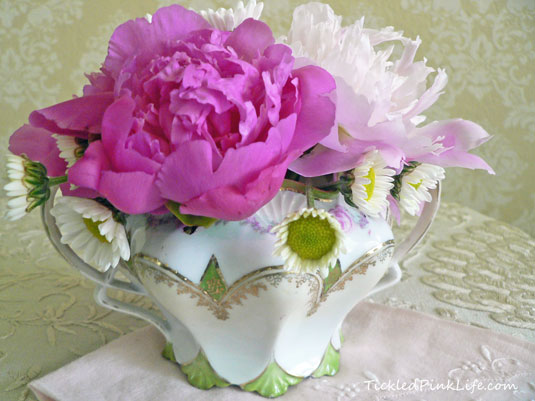 Peonies pair nicely with daisy chrysanthemums. The sugar bowl is R.S. Prussia, Art Nouveau mold 501, made in the early 1900's.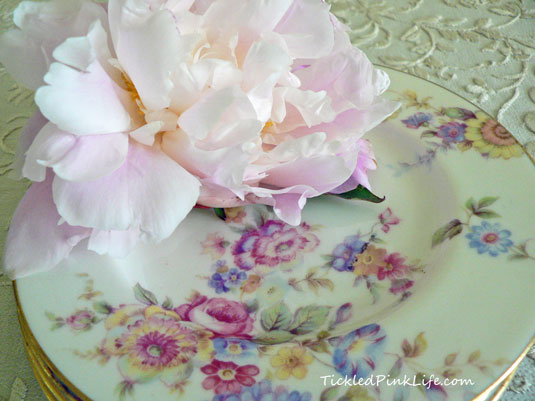 A light pink blush is seen in this bloom. The vintage tea plates are Castleton China, pattern Sunnybrooke. They date from about the 1940's.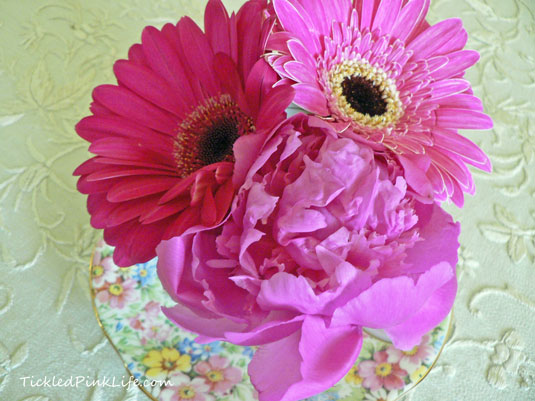 One peony and two gerbera daisies adorn a Rosina chintz cup and saucer from the 1940's.
Being in bloom only a short while, peonies are treasured flowers during their brief appearance. The savoring of the few that remain at the end of a season is captured in this melancholy poem.
I'm saddened by the peonies before the steps, so red,
As evening came I found that only two remained.
Once morning's winds have blown, they surely won't survive,
At night I gaze by lamplight, to cherish the fading red. Bai Juyi (772 to 846 AD)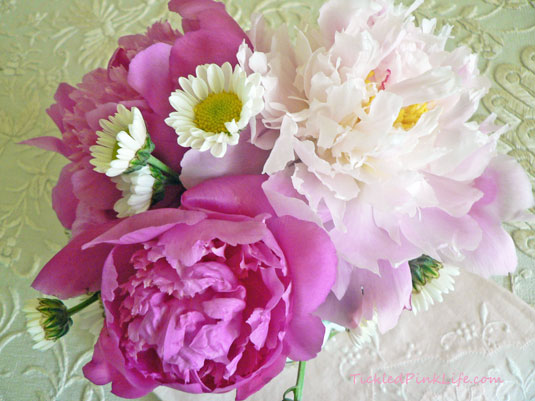 A sweet and fragrant start to summer—Glorious peonies!
I'm linking up today for Pink Saturday!
On the journey toward Home,