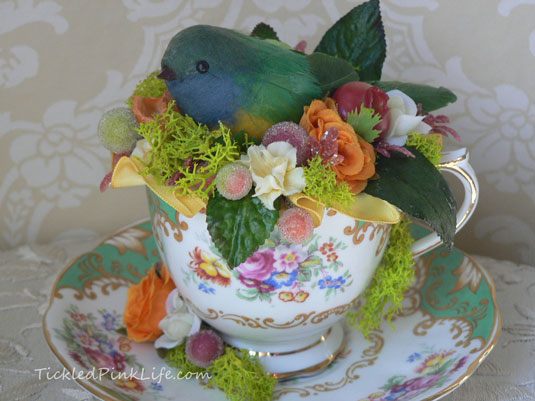 These little arrangements are simple to make and have the added benefit of re-purposing cups and saucers which have been broken and then repaired. You will need a cup and saucer set, a Styrofoam ball, a small bird, moss, silk flowers, leaves, berries, French ribbon, small straight pins, and a hot glue gun.
Step one: Start with a cup and saucer that you are willing to glue together permanently. A re-purposed set works nicely, or a mismatched set with similar patterns and colors. I am using a Royal Albert Green Albany cup and saucer for this project.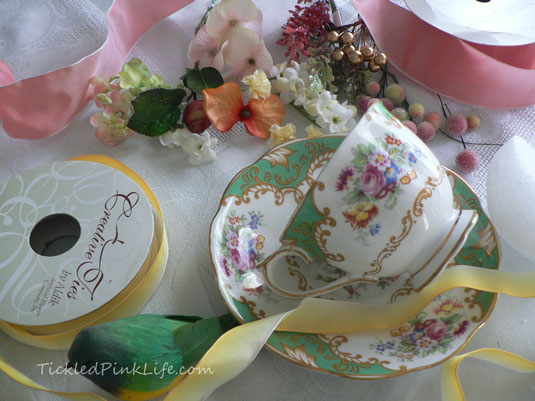 Step two: From the craft store, or from your craft supplies, gather small silk flowers, leaves, berries, a bird and French ribbon that will coordinate nicely with your cup and saucer.
Step three: Use a 3 or 4 inch Styrofoam ball, and cut it roughly in half, so that when placed inside the cup there is a flat surface of about a ¼ inch above the cup rim.
Step four: Using small straight pins, pleat the French ribbon around the Styrofoam edge, pinning each pleat as you go. When finished, glue the Styrofoam base into the cup.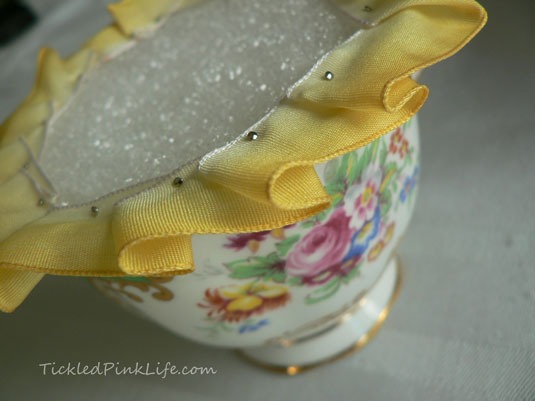 Step five: Hot glue some moss around the base, over the pins, forming a nice nest base. I am using a soft Reindeer moss.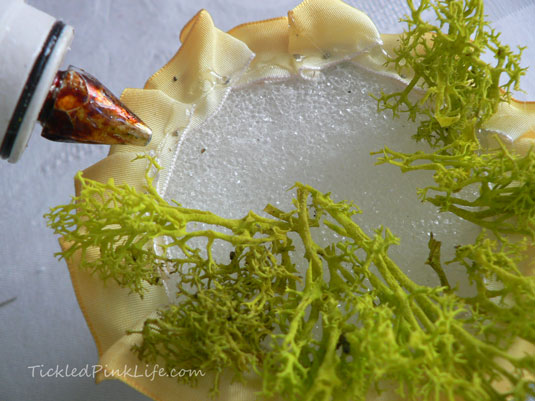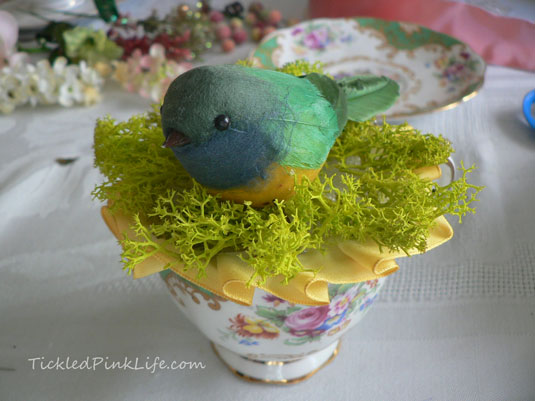 Step six: Glue the bird into the center, and fill in some of the base with a few leaves.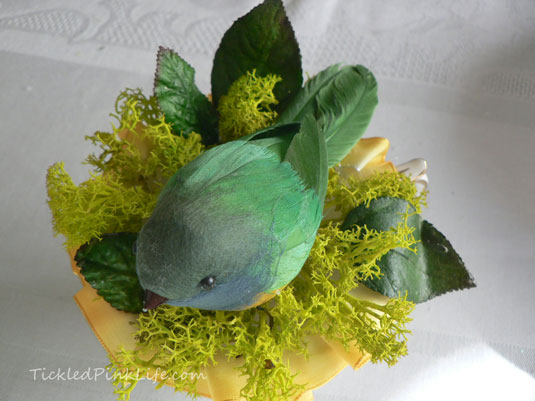 Step seven: Using the small silk flowers and berries, begin filling in the areas between the moss and the bird. Be sure to vary the selection and color, so that you get an even design.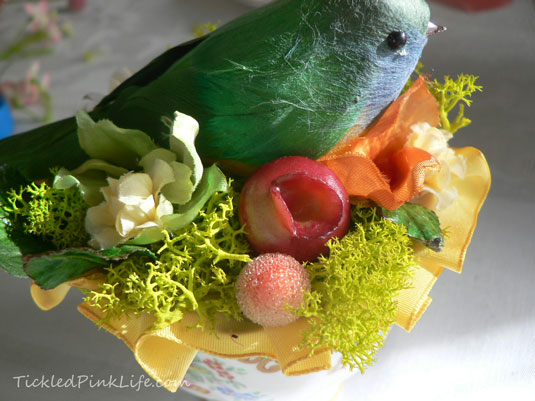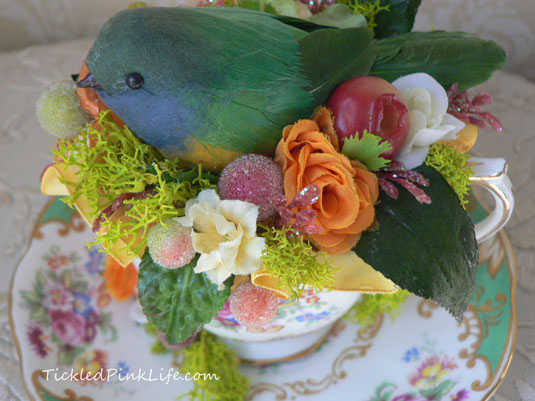 Step eight: Once the larger items are secured, use smaller leaves, twigs, pieces of moss or other tiny embellishments in between the larger flowers and berries.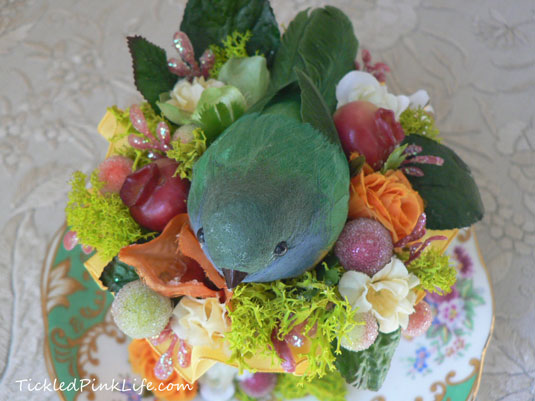 Step nine: Using hot glue, secure the cup to the saucer.
Step ten: Lastly, you can also continue the theme by gluing some additional moss, flowers and berries at the base of the cup, to finish the design.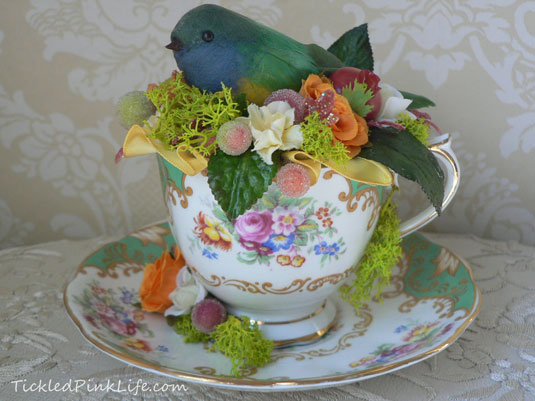 These make lovely gifts, or small centerpieces. They'd even be a fun craft to compete when friends get together! The tea bird nest can be made with minimal supplies. I literally pulled all of these elements out of my craft supplies. I used a cup and saucer that I purchased at an antique mall, not realizing that the cup handle had been broken off and glued back on. Since I couldn't resale the set in my Etsy store, I had to find another purpose for it, and so the tea bird nest arrangement was the perfect solution!
The sky is the limit for this idea. I'd love to see some of your designs, embellishments, and how you take this example and run with it! Happy crafting!
On the journey toward Home,