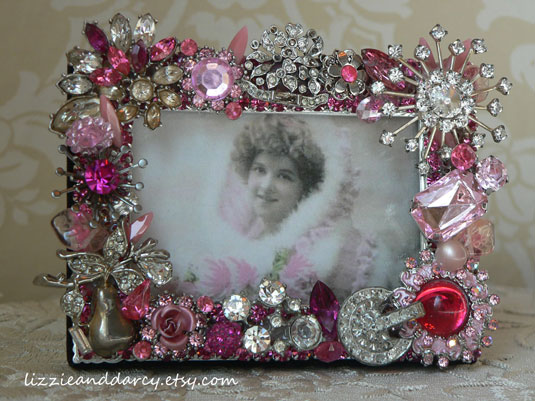 Lately I've taken a short break from blogging to work on some lovely hand-made treasures for my Etsy Shop, The Drawing Room at Pemberley! Most recently I've been working on a new collection of vintage jewelry picture frames. I am thrilled to say that the first batch has been completed and nine new frames are now available for sale in my Etsy Shop!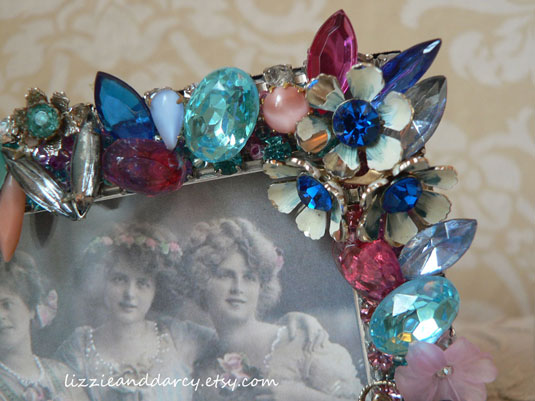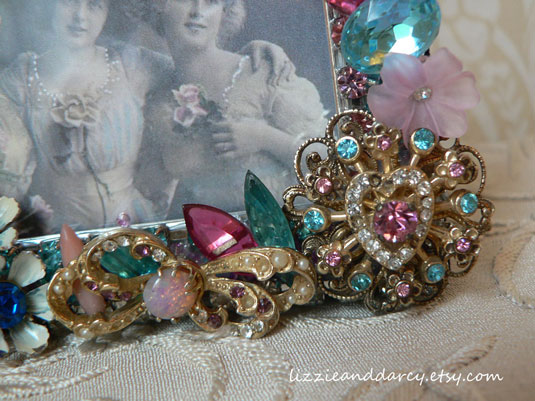 Each is individually hand-crafted from vintage jewelry pieces, and new and vintage rhinestones and beads. Some frame bases are new and some are gently used, but all are trimmed on the back in black velvet.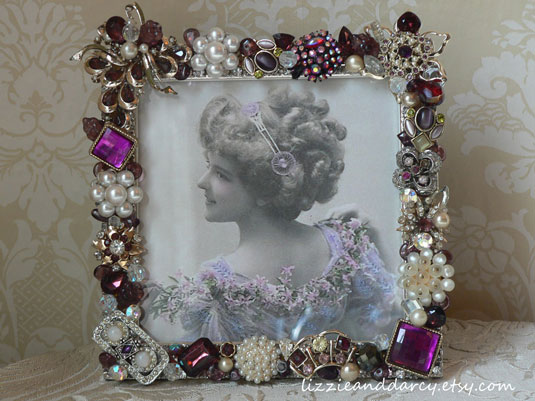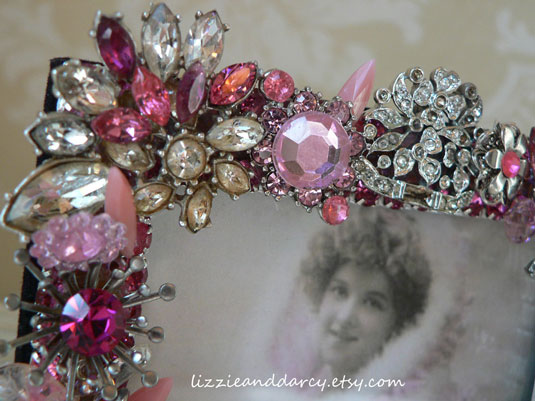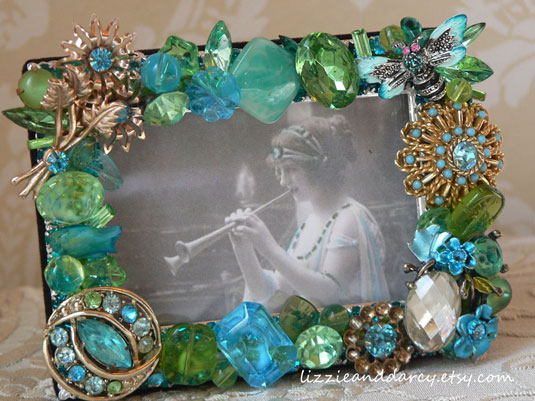 My goal when creating these lovely heirlooms is to match up pieces in coordinating colors of both stones and settings.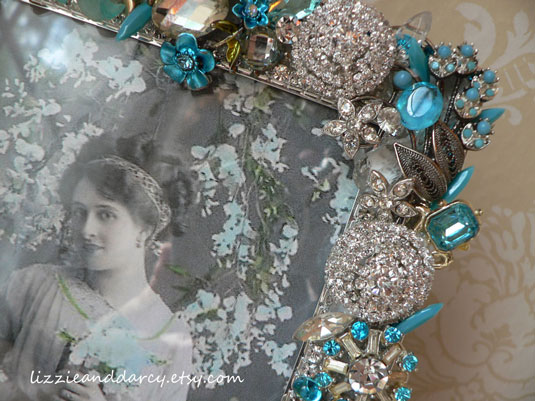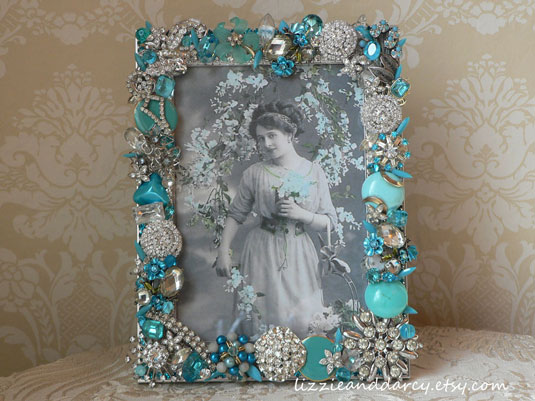 Each frame is first trimmed in rhinestone chain, on the outer and inner rims, and the space is filled with seed beads in the appropriate color scheme. This provides a uniform flat base from which to build the design.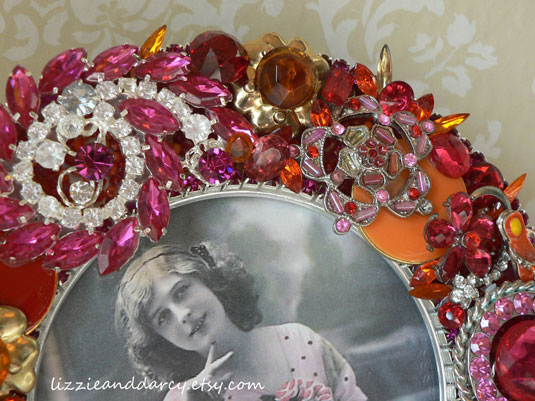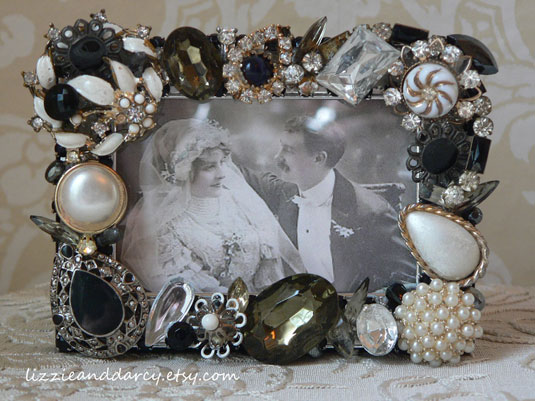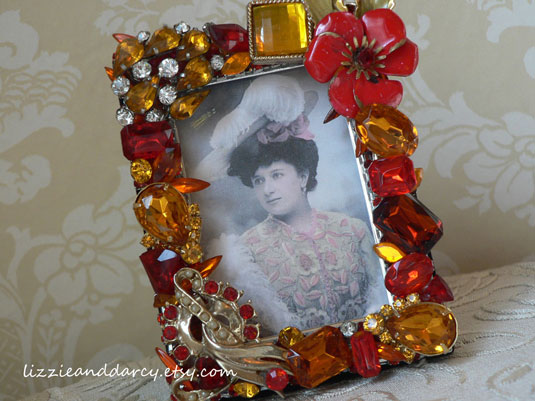 Vintage pieces are then carefully chosen to anchor the design with respect to size and color balance. Lastly, smaller rhinestones, navettes and beads fill in the remaining spaces. The result is a unique, one-of-a-kind colorful vintage bauble, just perfect for gift-giving!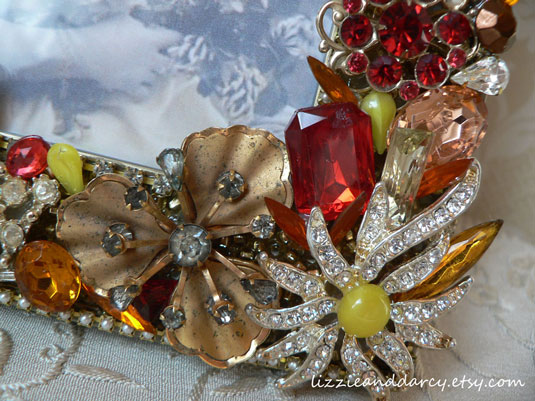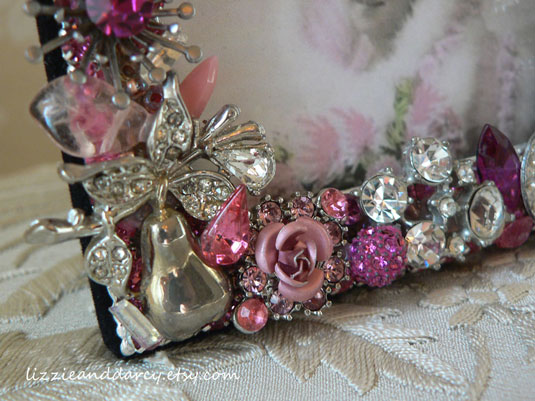 These frames as well as vintage china, cups and saucers, fabric ornaments and silk flower creations are available for purchase in my Etsy shop. All make wonderful gifts for Christmas, birthdays or bridesmaids!
You are cordially invited to visit The Drawing Room at Pemberley. Please feel free to peruse and take a turn about the room!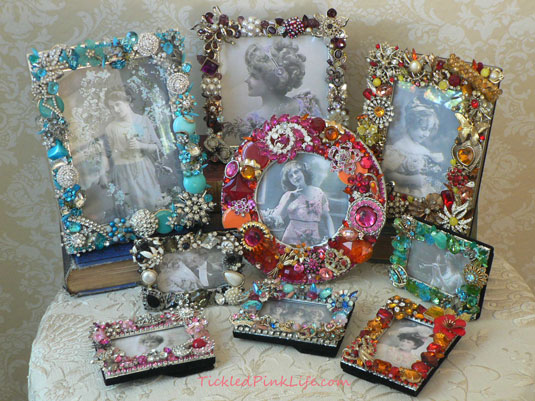 "Miss Eliza Bennet, let me persuade you to follow my example, and take a turn about the room.—I assure you it is very refreshing…"– Caroline Bingley to Elizabeth Bennet, Pride and Prejudice, Jane Austen
On the journey toward Home,