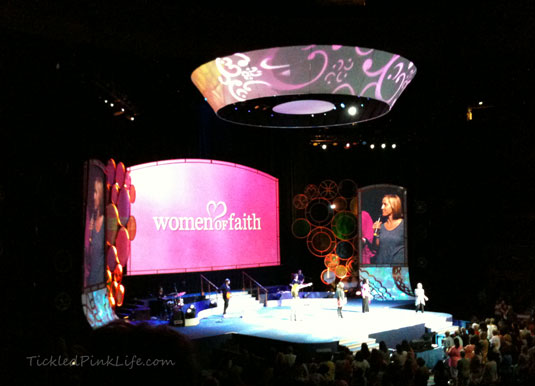 This past weekend, my sister and I made our annual trek to Anaheim, CA, to attend the 2012 Women of Faith Conference—Celebrate What Matters. Having attended since 2003, we always look forward to this time of laughing, crying and learning what it means to be God's daughter. The conference features a fabulous group of speakers and musicians who focus on the love of Christ. Through testimony, Bible study, and worship time, the Word of God is presented, savored and treasured, as ladies leave the conference refreshed and reminded of God's great love for them.
Among the speakers and musical guests were some familiar favorites, including Sheila Walsh and Cece Winans. This year however, we saw several changes in speaker and artist selections, program format, and even stage presentation. New speakers included Ken Davis, Jennie Allen, Christine Caine, Pat Smith and Angie Smith. Also new this year, were performances by Ballet Magnificat, Selah and the Jesus Painter. Ballet Magnificat brought Scripture and song to life through dance! They were just lovely.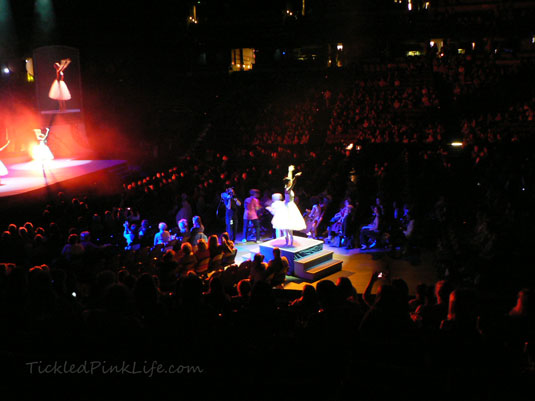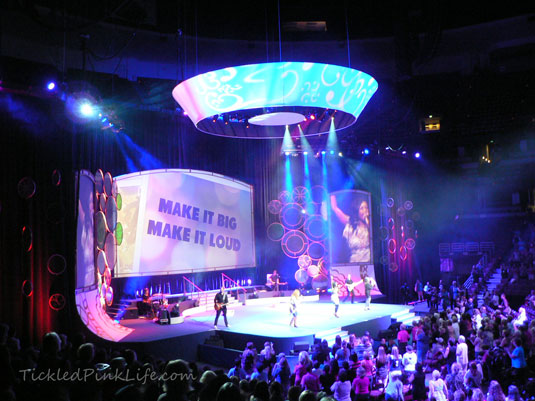 In addition to the other musical guests, the Women of Faith worship team and live band led a great time of worship.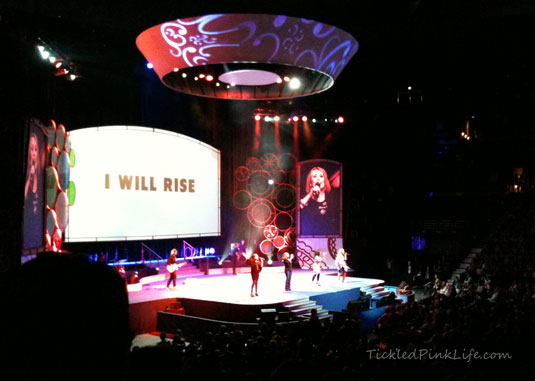 Sheila Walsh spoke about how important it is to keep in the Word. She pointed to the example of Christ the wilderness—that no matter what firey darts the enemy lodged against him, Jesus rebuked him with Scripture.
"The Son of God used the Word of God to combat the enemy of God." Sheila Walsh
Cece Winans led a magnificent time of worship, telling the audience, "When you get a glimpse of who Jesus is, you can't help but worship him." Amen to that!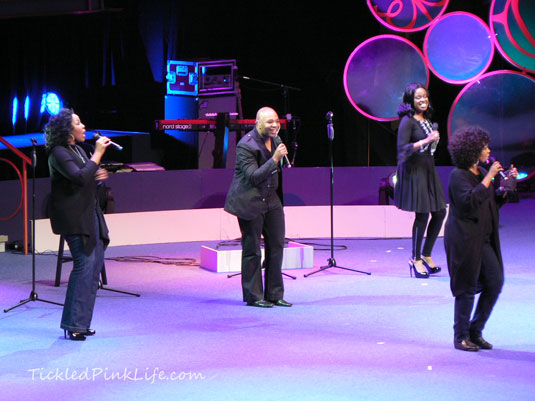 Speaker and comedian Ken Davis reminded us that "God is the author of joy." Through hysterically funny descriptions of the common frustrations experienced by parents trying to get the family to church on time, he focused on living the abundant life promised to us by Christ. And while life isn't always joy-filled, we should remember that "no matter the circumstance, God is good, all the time."
Bible teacher Jennie Allen spoke about the two roads we can choose to travel; the one with God and the one without God. The road without God is defined by the idols we chase after. She further reminded the audience "Everything on this earth we chase after will eventually disappoint us."
Speaker Angie Smith shared her powerful testimony about how a life-long struggle with fear met a life-changing pregnancy head on. Angie described the pain and uncertainty she and her husband experienced when they decided to carry their unborn daughter to term, knowing that she was unlikely to survive. Many ladies were touched by Angie's story, as well as her open and normal-every-day-people speaking style.
"Trust God and live beyond your fears." Angie Smith
I met Angie at the Relevant bloggers conference two years ago (before it was renamed Allume), just before she started with Women of Faith, so it was such a delight to see her again. Also at Relevant was Angie's husband Todd, who is part of the Christian group Selah, who was also a musical guest this year at Women of Faith!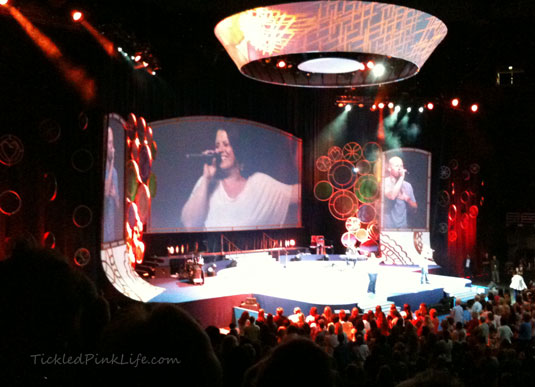 Speaker Pat Smith gave a poignant testimony about her own struggles after the death of her mother and how she learned to step out in faith to grasp the future that God had planned for her. Pat further reiterated that God has a plan for each one of us as well.
Another new addition to the lineup was speaker Christine Caine, who floored the audience with her vibrant enthusiasm and passion for the Word of God. After a stunning personal testimony, Christine shared encouraging words from Scripture, starting with an illustration from, of all places, the ten plagues of Egypt! Her point was that our issues and our past don't define us or determine our future, God does.
"The blood of Jesus gives you a life beyond your past." Christine Caine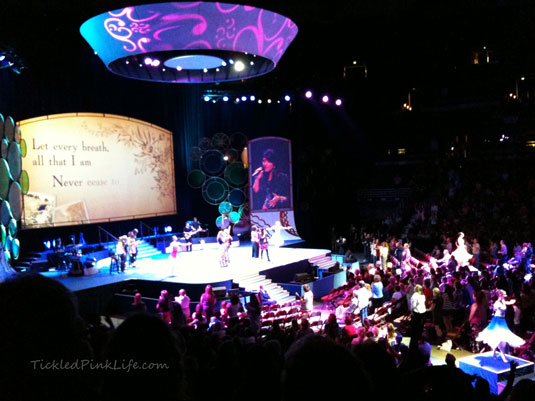 During this year's Celebrate What Matters, women were encouraged, lives were changed, and God was glorified!
Update: My twin and I were happy to see one of our @HeldbyGod tweets featured in the Women of Faith Recap video of the Anaheim conference!
On the journey toward Home,