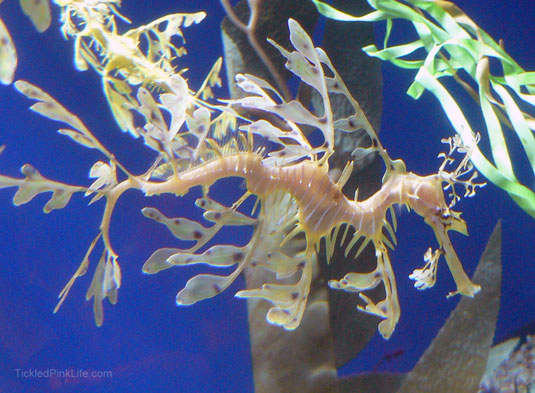 Are you ready for another road trip? Well, put on your walking shoes because we're headed south to tour the Aquarium of the Pacific in Long Beach, CA. Although it's been there for quite some time, I've never had the opportunity to wander through it, until this weekend.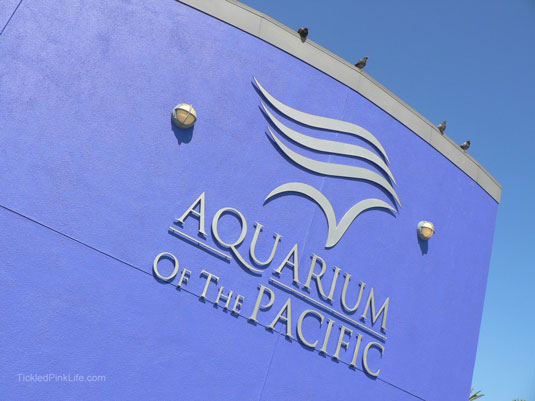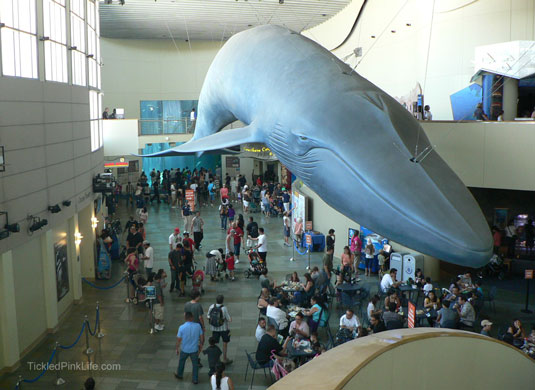 I found the architecture of the building, as well as the floor plan of the exhibit space to be very unique, as everything is elliptical and round. A focal point of the main hall is the huge whale and her calf which are suspended over visitors. At the far end of the hall, a tall aquarium reaches the second floor balcony. The Blue Cavern Habitat is modeled after a kelp forest off the coast of Santa Catalina Island.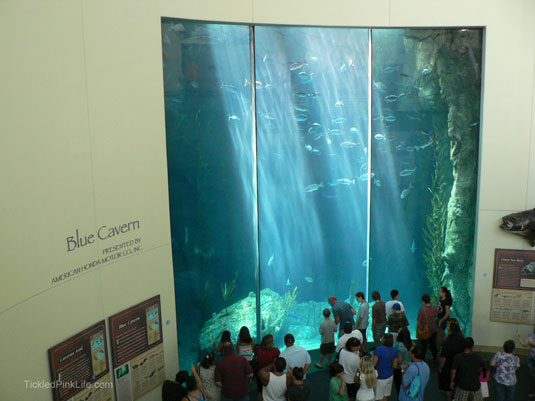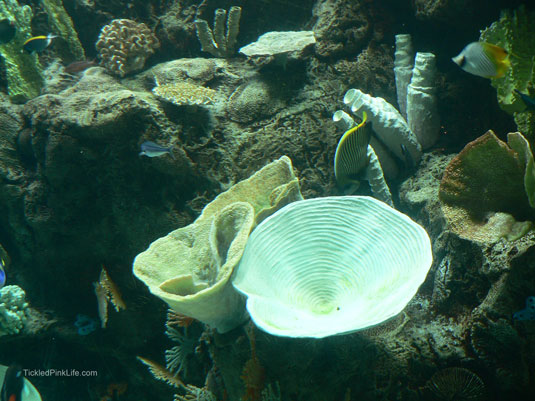 Individual galleries break off from the main hall, each focusing on a particular region of the Pacific Ocean.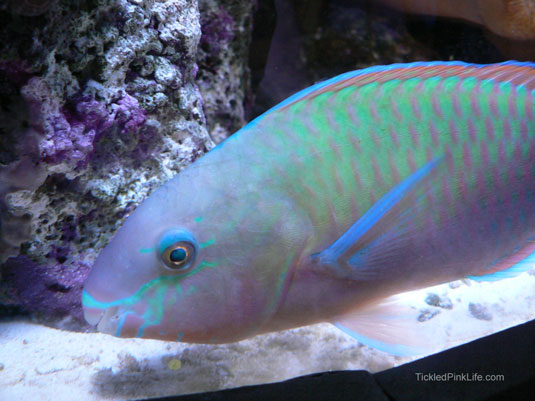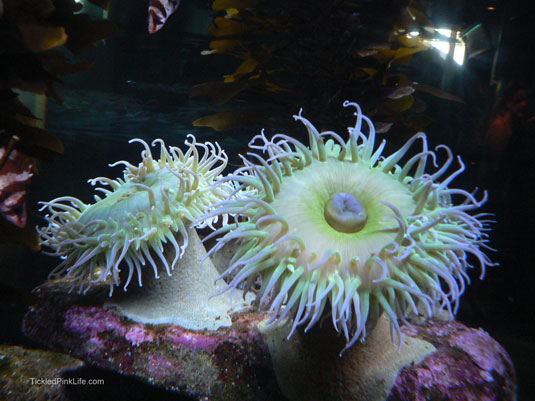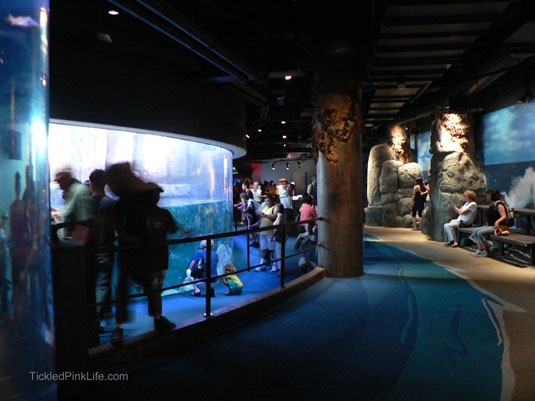 The Northern Pacific Gallery features the sea otter exhibit, a surge channel, four diving birds and these magnificent sea jellies.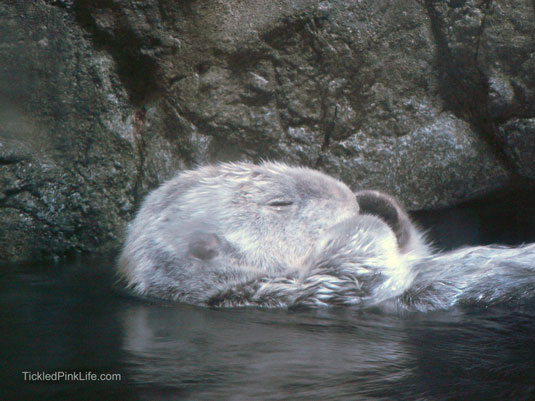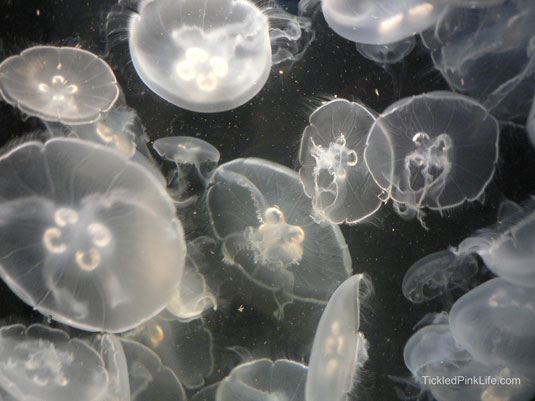 The Penguin Habitat includes some life-size replicas to give visitors a realistic idea about the size of these animals.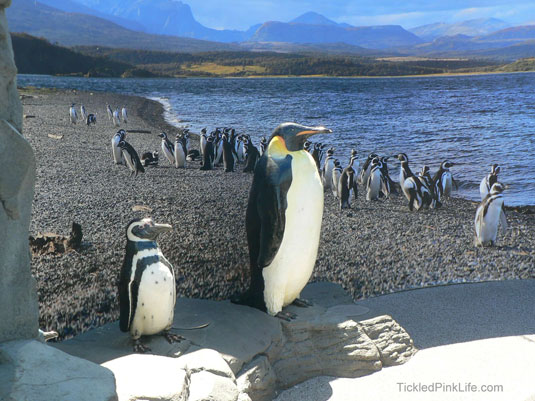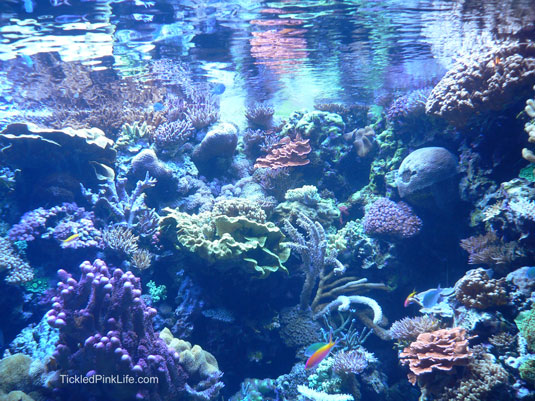 Proceeding into the Tropical Pacific Gallery, guests are greeted by colorful corals, anemones and tropical fish. As you can probably guess, I especially loved the Leafy Sea Dragons in this gallery!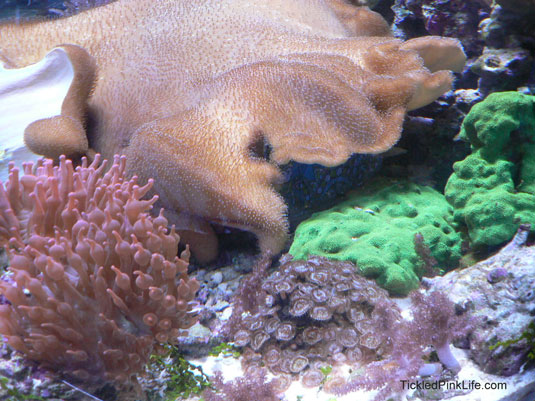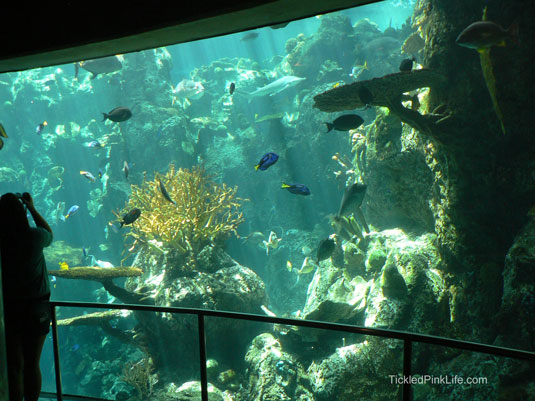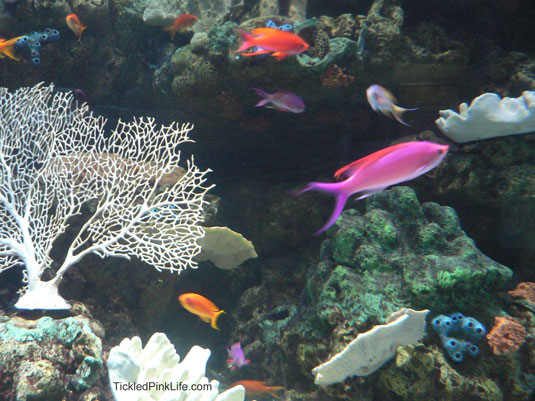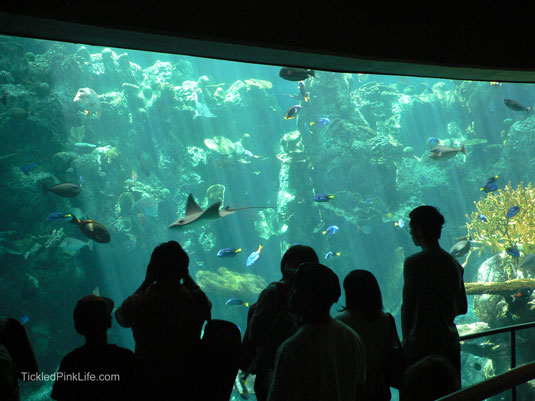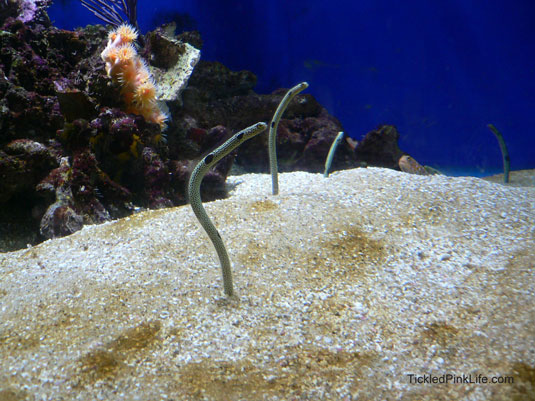 The Southern California/Baja Gallery features this unique eel garden, as well as underwater viewing of the seals and sea lions. Outside exhibits include the ray touch pool, a shorebird sanctuary, a Lorikeet aviary, the shark lagoon, and an interesting demonstration of watershed.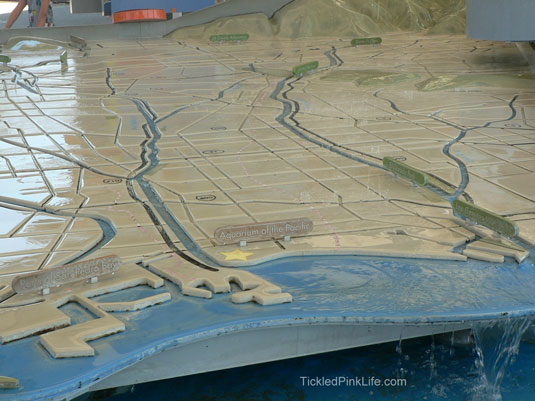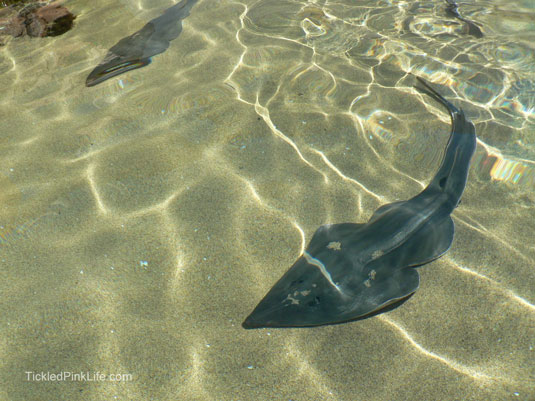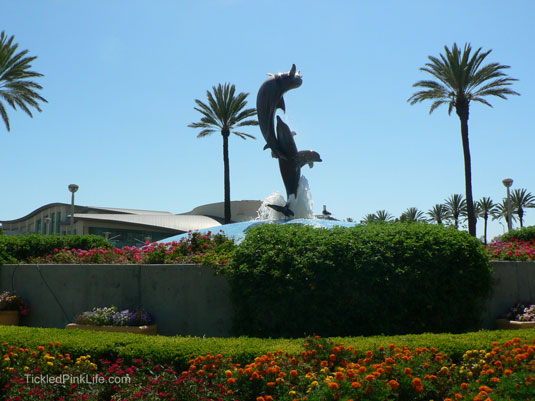 In addition to the main permanent galleries, the aquarium also hosts special exhibits and shows films in the Ocean Theater. Guests can also participate in advance-reservation activities such as animal encounters, harbor tours and whale watching. While the Aquarium does have a café, there are several restaurants within a short walking distance just up the boardwalk. From the aquarium, the view across the harbor is just lovely.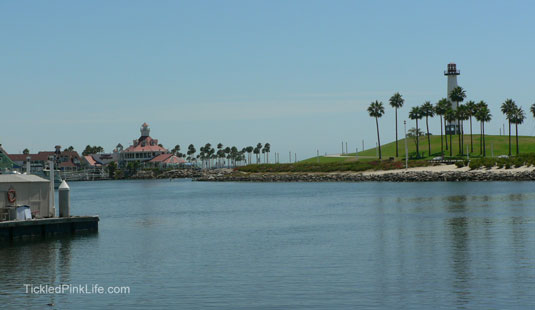 Well, I hope you've enjoyed our little tour. When you get a chance to visit, be sure to stop by and see my new-found friends, the Leafy Sea Dragons!
On the journey toward Home,