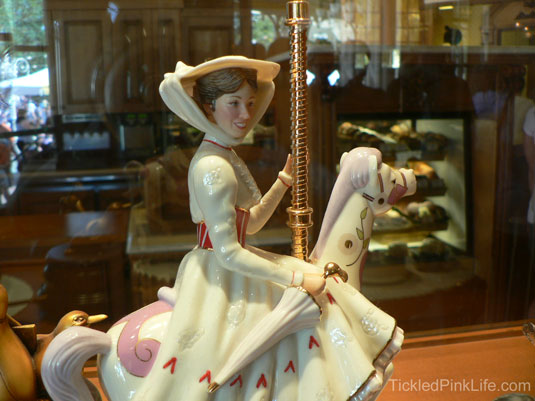 My sister and I recently had occasion to visit the new Mary Poppins-themed bakery at Disneyland. The bakery, which had adjoined the popular Carnation Café on Main Street, has moved to the Victorian-style pavilion on Central Plaza, a location formerly used for pass holder guest services.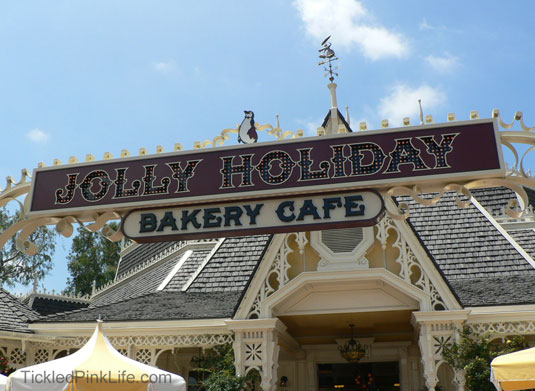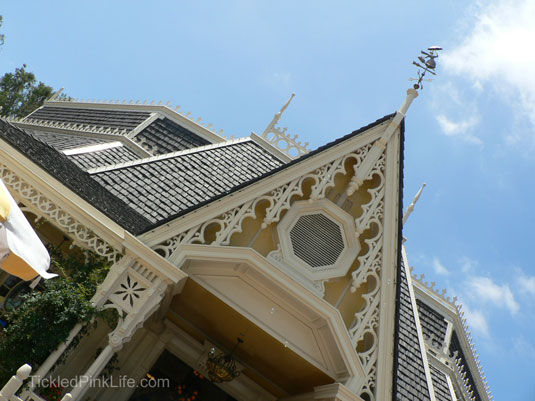 A new weather vane depicting Mary Poppins adorns the steep shingled roof. The interior appointments are characteristically Victorian, featuring a vintage style clock and beautiful chandeliers.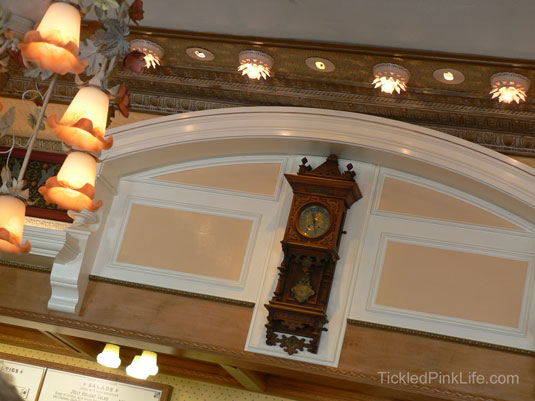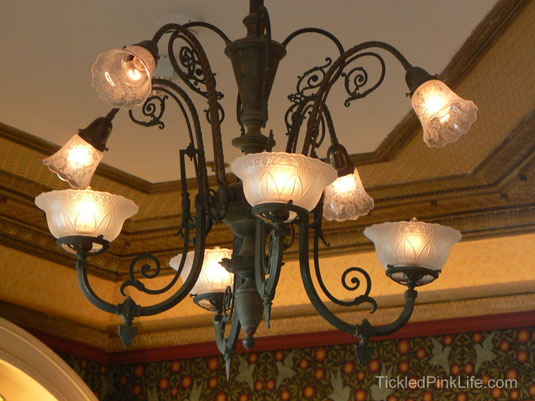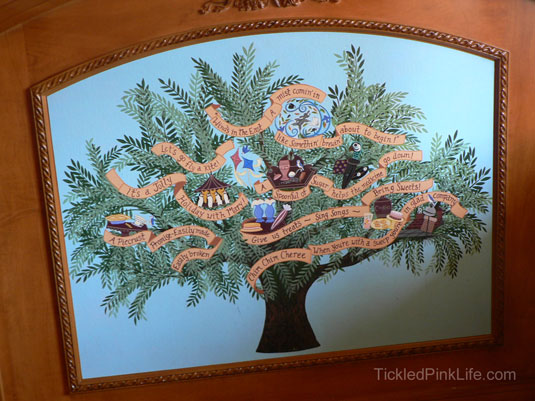 To further authenticate the theme, floral woodwork, traditional wallpapers, detailed crown moldings and stained glass windows offer guests a step back into time.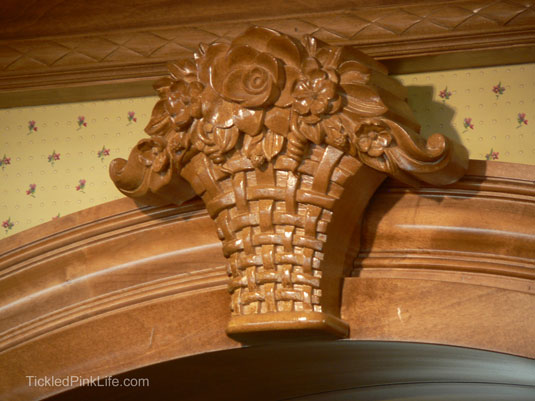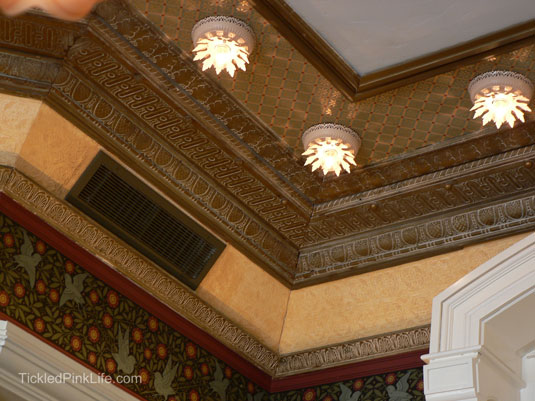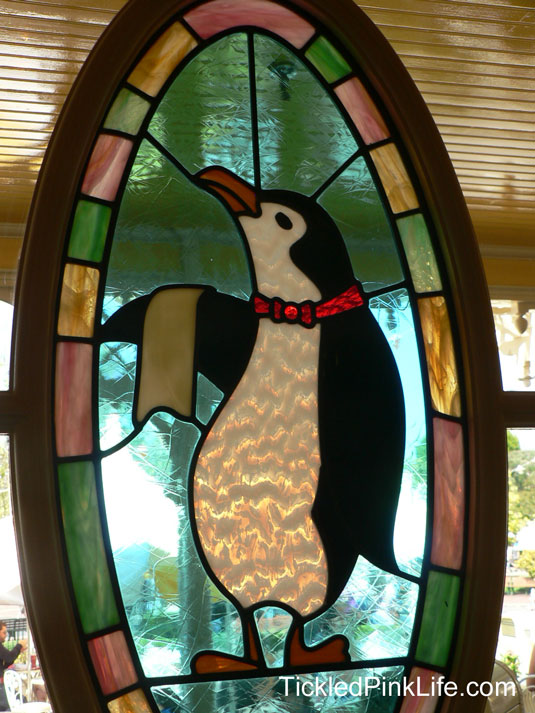 Silhouettes of Mary Poppins and the Banks children, porcelain birds and sugar bowls are lovely additions to this Victorian space.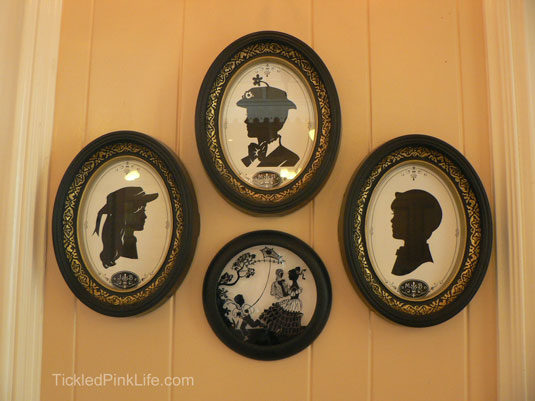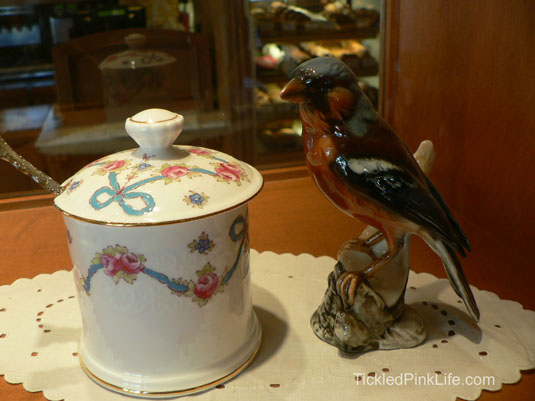 While the bakery décor is exquisite, it is the food that brings guests in for lunch! The bakery offers some wonderful "comfort food" selections like grilled cheese, soup, salads, and quiche. Sandwich favorites include chicken Waldorf, oven-roasted turkey, roast beef and tomato mozzarella.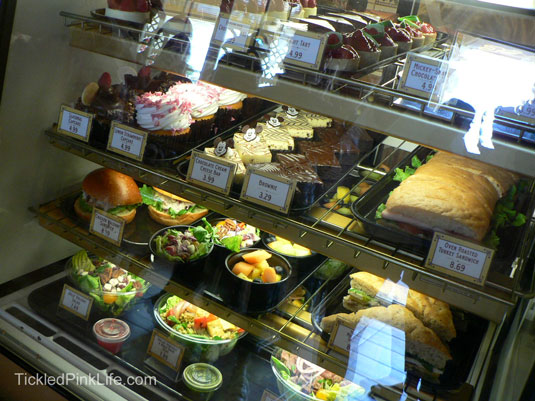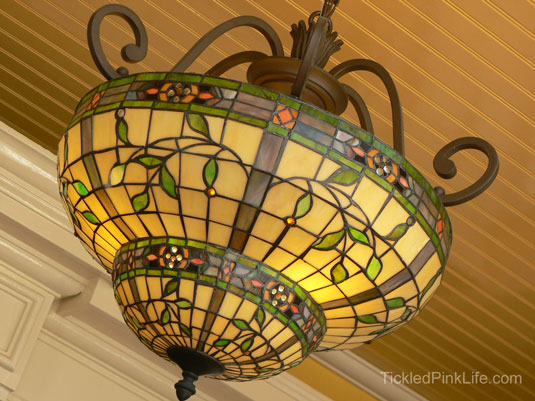 The Victorian theme and Tiffany-style lighting continues outside to the wrap-around veranda. Additional seating flows out onto the patio, which is surrounded by flowering fuchsias, camellias, and roses. Brightly colored yellow umbrellas offer a cool respite on warm sunny days.
We chose a table under the large Chinese elm tree and enjoyed the grilled cheese sandwich and tomato basil soup combo.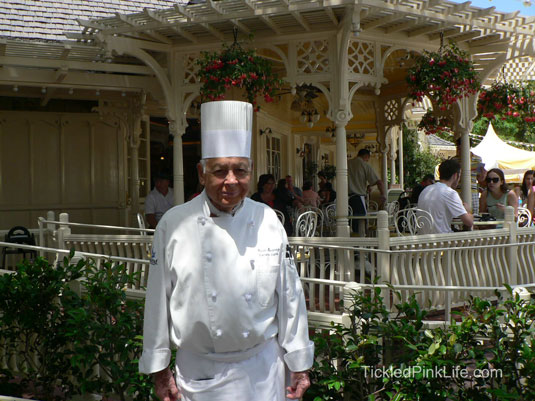 During lunch, Chef Oscar Martinez warmly greeted us and attentively inquired about the quality of our visit. Having just celebrated 55 years of service last December, Chef Oscar is a beloved icon at Disneyland. He started as a busboy shortly after Disneyland opened, and his wife, also a Disney employee, used to make milk shakes for Walt Disney himself. Today Chef Oscar is the official "Carnation Café Ambassador," and he can be found greeting guests inside the bakery or visiting with them on the patio. Chef Oscar will continue his ambassadorship at the expanded Carnation Café Restaurant whose current remodel will include the previous space of the old bakery. Visiting with Chef Oscar is a real treat, so keep a look out for him on your next visit!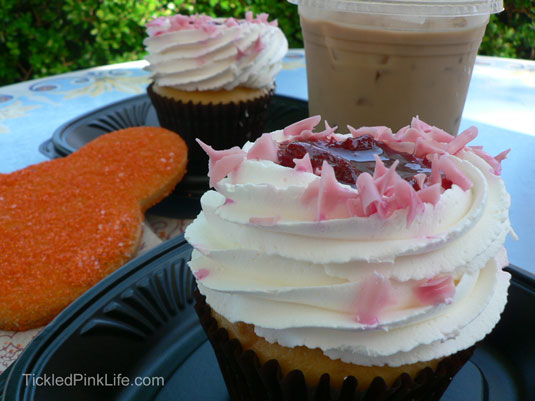 No visit to the Jolly Holiday Bakery would be complete without a delicious sugary delight! One of the most popular is the lemon strawberry cupcake. It is quite delicious. Additional baked goods include cookies, brownies, cheesecake, muffins, croissants, fruit tarts, the signature cinnamon role of course, and a delightfully light Matterhorn macaroon, which looks like, you guessed it, the Matterhorn! The bakery has a specialty drink called Practically Perfect Punch, which is a bit sweet, but refreshing. And of course, wonderfully made lattes are available both iced and hot! Lastly, a visit from Mary Poppins herself completed our dining experience, which was practically perfect in every way.
For a more three-dimensional look at the new bakery, Disney has a great video on YouTube.
For more information on all-things-Disney, these sites are must-have bookmarks for the Disney fan!
Mice Chat shares a behind-the-scenes look into all the goings-on at both Disneyland and California Adventure, including soon-to-be-opened attractions!
Davelandweb shares an awesome collection of vintage photographs from the earliest days of Disneyland, providing a nostalgic look back at attractions that no longer exist.
Yesterland shares Disneyland history and photos of past attractions for another walk down memory lane.
I hope you enjoyed our little tour of the new bakery at Disneyland, and that it will encourage you to stop by on your next visit. You can expect a lovely lunch, and a warm welcome from Chef Oscar. Besides, I think one of those lemon strawberry cupcakes has your name on it…
On the journey toward Home,