It's that time of year again and the Ultimate Blog Party 2012 is under way! Last year about a bazillion bloggers participated, and this year looks to be even bigger! If you are unfamiliar with the Ultimate Blog Party, it is basically a gianormous blog link up, where writers can share their blogs with thousands of people. The links are displayed within some basic categories so people can find blogs they'd be interested in reading. The ladies at 5 Minutes for Mom do an amazing job of coordinating all of this as well as Twitter parties, prize giveaways, and other live events over the course of the blog party.
During last year's event, I found some really great blogs, several of which I still follow. Some of those bloggers I then had the opportunity to meet at the Relevant Conference, an event for Christian bloggers.
During this year's event, I will be surfing the linky list, and visiting blogs of both old friends and new!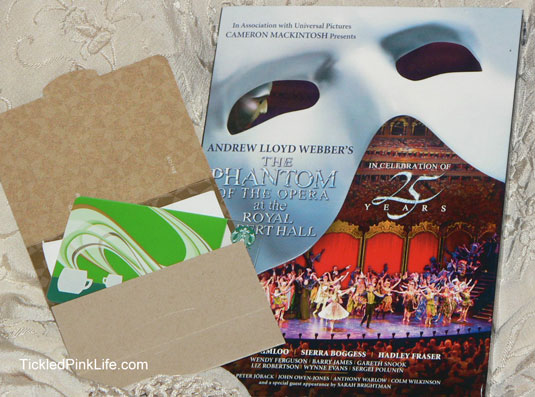 I will also be sponsoring a great prize! Under the $100 prize category, I listed an awesome DVD of The Phantom of the Opera stage production recorded live at Royal Albert Hall. This unique performance was staged specifically for this venue in celebration of the musical's 25th Anniversary. The DVD includes a touching tribute to Andrew Lloyd Webber and features special guest appearances by former Phantoms and the original Christine, Sarah Brightman. Accompanying the DVD is a $100 Starbucks gift card!
The Ultimate Blog Party is a great way to meet new friends, find new blogs to read and win some really awesome prizes! You can join in the fun by visiting 5 Minutes for Mom! Oh, and don't forget to sign up for the huge prize giveaway. You never know. It could be YOU who takes the Phantom home!
On the journey toward Home,