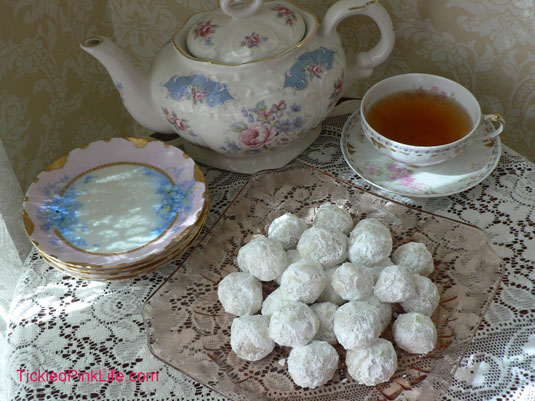 Recently I had occasion to make one of my favorite desserts—and since these little powdered sugar morsels are ever-so-perfect-for-the-holidays, I thought I'd pass along the recipe just in time for your Christmas planning! Pecan melts are super easy to make and are perfectly suited for that cookie platter you give to the neighbors each year, your ladies' Bible study, Christmas party or afternoon tea!
Melt is a good name for them, because they contain butter, pecans, butter, sugar, butter, flour, and did I mention they contain butter? While I certainly wouldn't serve these every day—they are quite festive for special occasions and seriously, who doesn't love a delicious little cookie covered in powdered sugar?
For those of you who are somewhat culinarily-challenged like myself, you will be happy with the simplicity of this recipe. I especially love the fact that I can throw all the ingredients into the food processor, and voila–out comes dough ready for rolling! (For those of you who already know about my dreadful lack of kitchen skills, yes, I know it's hard to believe that I actually own a food processer, let alone know how to use one, but there you are…) Anyway, back to baking—here are the details:
Ingredients: 1 cup pecans, 1 ½ cups powdered sugar, 1 cup butter (2 sticks-cut up-no substitutions), 1 teaspoon vanilla extract, 2 cups all-purpose flour
Preheat oven to 325 degrees.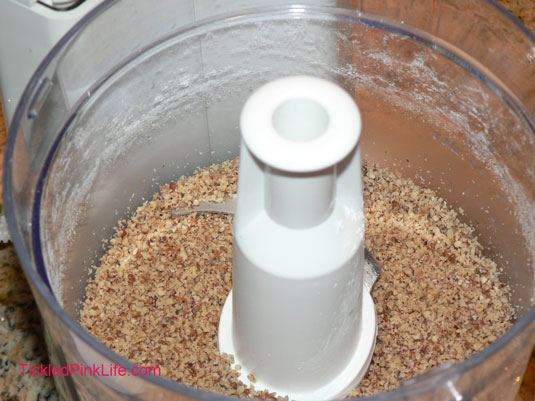 In a food processor with the knife blade attached, pulse pecans with ¼ cup powdered sugar until nuts are very finely ground.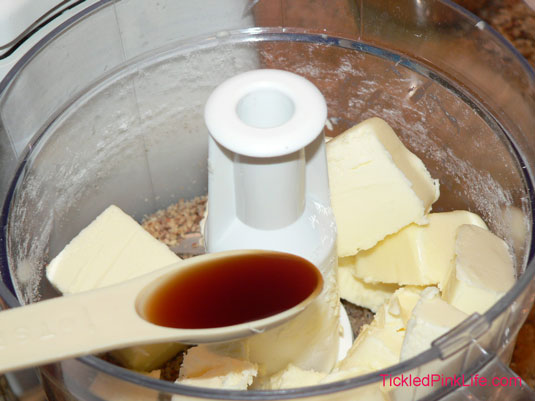 Add butter and vanilla and process until smooth, occasionally stopping and scraping the side with a rubber spatula.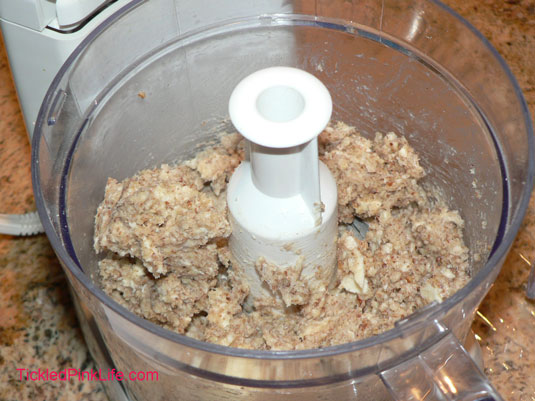 Add flour, and process until evenly mixed and dough forms.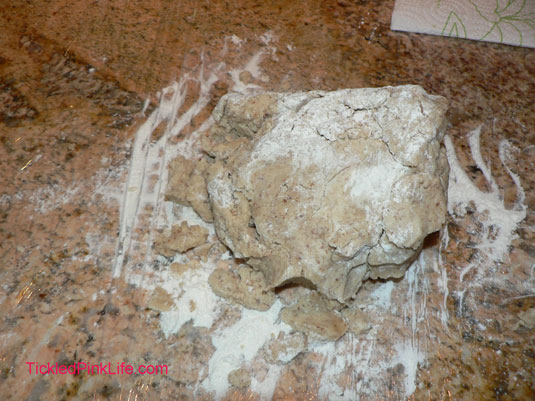 With floured hands, shape dough into ¾ inch balls and place them 1 inch apart on an ungreased cookie sheet.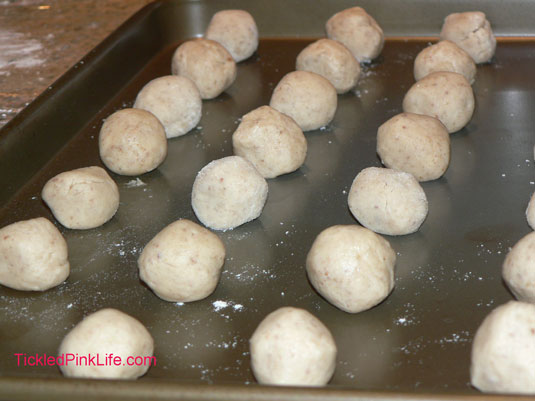 Bake 16-18 minutes or until bottoms are lightly browned and cookies are light golden. Carefully (they can be a bit crumbly when still warm) transfer cookies to a wire rack, and cool about 3 minutes. Meanwhile, place the remaining powdered sugar in a small bowl.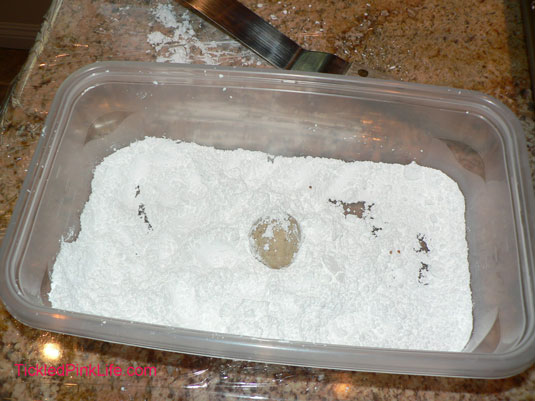 While still warm, gently roll cookies in powdered sugar to coat. Place on rack to cool completely. When cool, gently roll cookies again in the powdered sugar (makes about 6 dozen).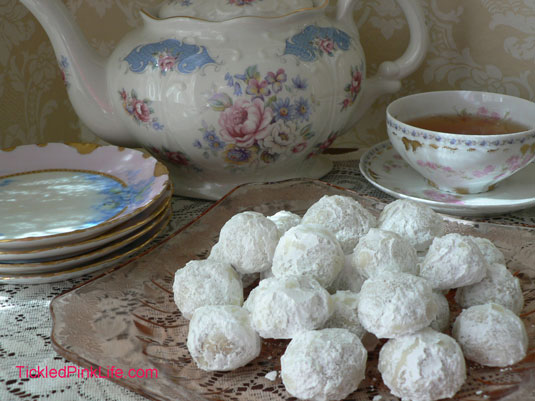 See—simple, simple, simple! Your family and friends will love these, and they will love you for making them! Well… that is, except maybe the people who might be allergic to pecans—they probably won't love you so much, so maybe you can make them a nice sugar cookie instead…. There. Now everyone is happy. Lattes all around!
A special thank you to my friend Gerrie, for sharing her wonderful recipe with me, so that I could share it with you!
I am linking up today for Titus 2 Tuesday at Time-Warp Wife!

I'm also linking up at The Vintage Farmhouse!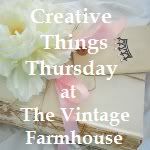 On the journey toward Home,