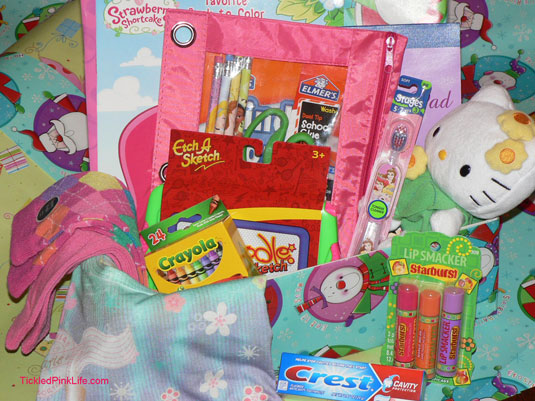 Each year Samaritan's Purse provides hope and healing for millions of children through Operation Christmas Child. This project allows thousands of Christians across the US to impact the life of one child with a shoebox gift given in Christ's name. In the countries where this ministry flourishes, the gifts are distributed through local churches, providing an opening for local Christians to present the Gospel message to these children and their families. Operation Christmas Child gives each of us a unique opportunity to directly access the mission field and make a difference in the life of a child, in a way that we would not have otherwise been able to do. Additionally, getting our kids involved is a great way to teach important lessons about generosity and giving.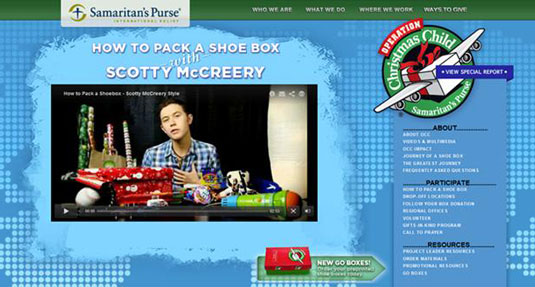 It is easy to get started! First, visit the Operation Christmas Child section of the Samaritan's Purse web site. There you can find your nearest drop-off location by entering your zip-code. Alternatively, you can mail in your box if there is no location near you.
On the web site, you will also find guidelines for packing your shoebox, instructions for including a $7 shipping donation, and downloadable labels. You can print the labels on your own printer.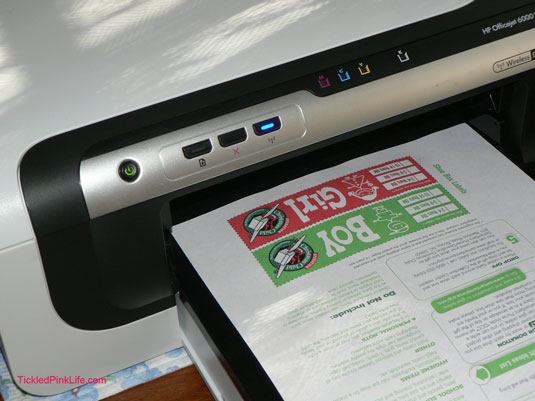 Next you'll want to decide upon either a boy or a girl and an age group of 2-4 years, 5-9 years or 10-14 years old.
Once you determine who you are buying for, head to your nearest store to purchase items to pack into your box. Select toys, games, puzzles, coloring books, crayons, school supplies, clothing, shoes, toothbrush, toothpaste, or any other age-appropriate NEW items that can fit into a shoebox. If you don't have a shoe-box, you can also buy a shoe-box sized plastic container with a lid. This is great because the kids can keep the plastic boxes to store stuff later on. If you already have a cardboard shoe box, you can wrap it in colorful paper (box and lid separately).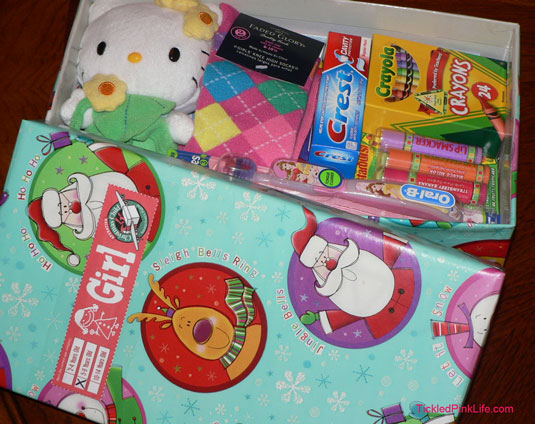 Once your box is packed you have two label options. If you pay by check (place inside packed box), you can use the general Boy/Girl labels as mentioned above. Don't forget to indicate the child's age group.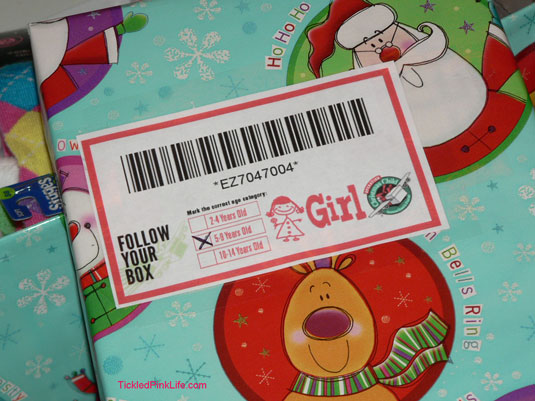 Alternatively, this year Operation Christmas Child has a great option for tracking your box! If you use the Follow Your Box button to pay your $7 by credit card, then you will use the new Boy/Girl labels printed on your receipt. These will have a bar code and tracking number, so you'll be able to see where your box ends up! How cool is that!?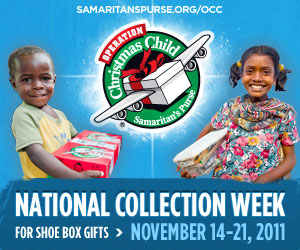 Time is short, and Collection Week will soon be here! So get the kids involved and make an eternal investment in the life of a child.
On the journey toward Home,