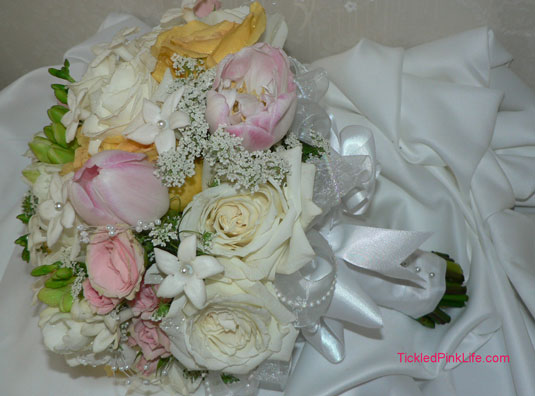 Welcome to day 6 of my 31 Days of Inspiring Bouquet Ideas! This stunning hand-tied bouquet features white and yellow roses, pink spray roses, pink tulips, white freesias and stephanotis with pearl centers.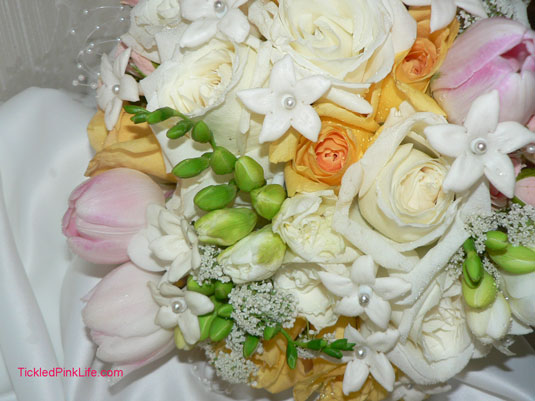 The delicate style is further accented with the use of Queen Anne's lace and pearl loops. The stems of the bouquet are wrapped in a white satin ribbon with pearl pins on the handle. White satin bows and organza-pearl ribbon tufts form the base of the bouquet.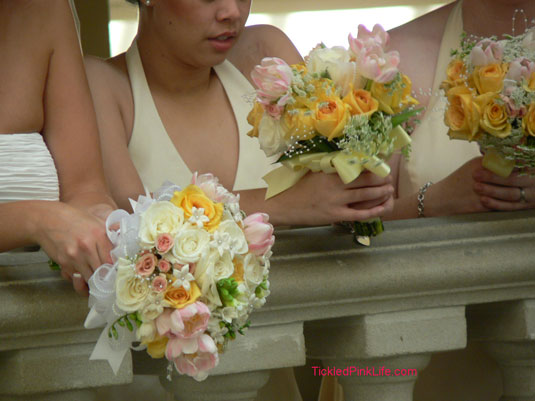 The bridesmaid's bouquets are composed of similar flowers, but with more focus on the yellow.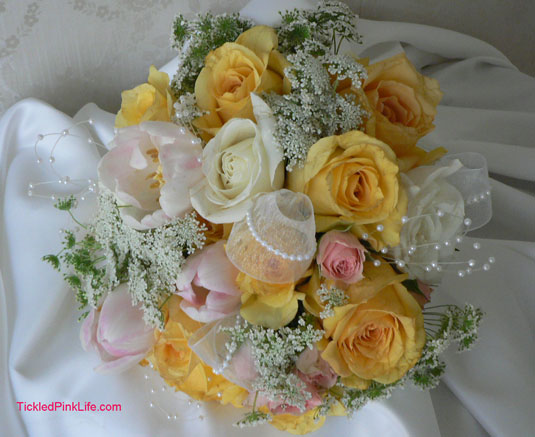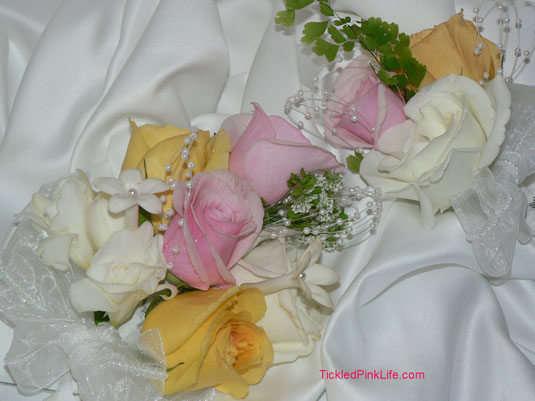 Corsages feature both pink and yellow roses with pearl accents and maidenhair fern.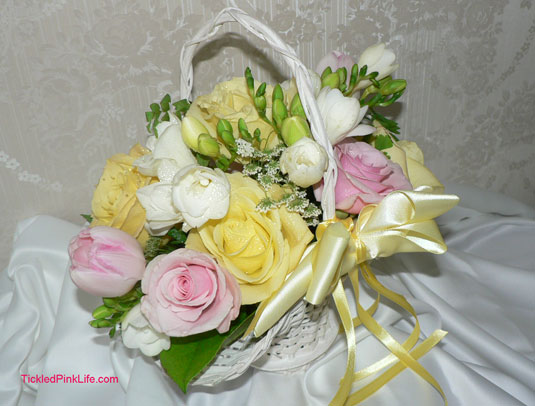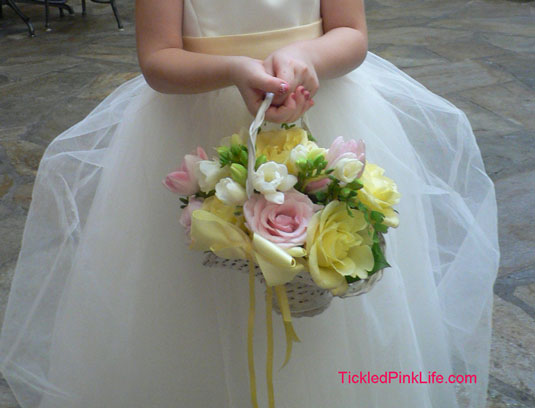 The flower girl basket features roses, tulips and freesias, and is adorned with yellow ribbons.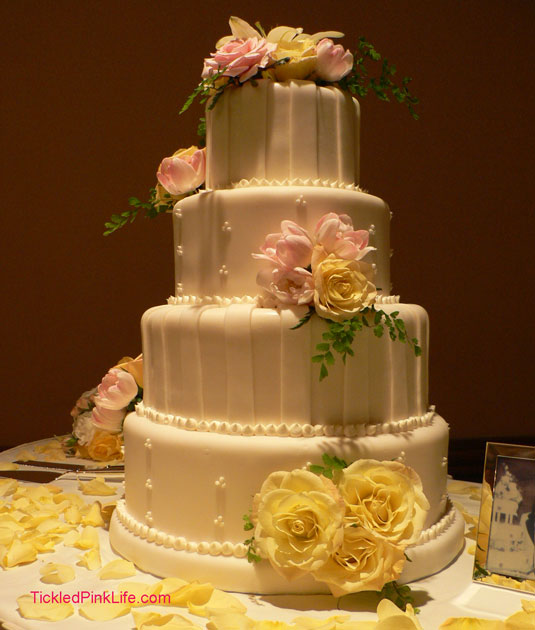 Yellow and pink roses and pink tulips are used to minimally decorate the cake.
The ceremony site was set up in a garden gazebo area, near the pool. Aisle arrangements consisted of small glass vases hung with yellow ribbon on shepherd's hooks. Both the wedding and reception were held at the Hyatt Westlake Plaza in Thousand Oaks, CA.
While this is a very lovely venue (the hotel is beautiful), it can be extremely hot for outdoor weddings in the middle of summer. Weather should always be a first concern when planning an outdoor event.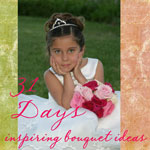 Be sure to join me tomorrow for red, red, red roses!
On the journey toward Home,