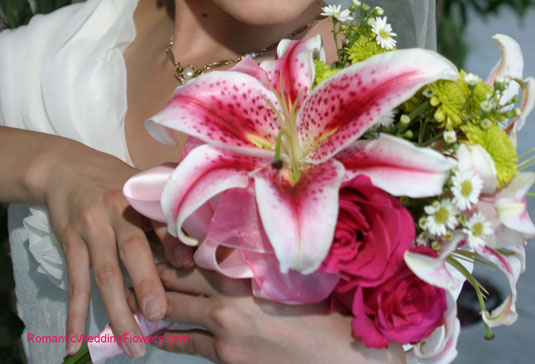 Welcome to day 30 of my 31 Days of Inspiring Bouquet Ideas! This vibrant bouquet features Stargazer oriental lilies, dark pink roses, green button mums and spray aster. The unique design offers a modern look of combing very large blossoms with medium sized flowers of contrasting colors.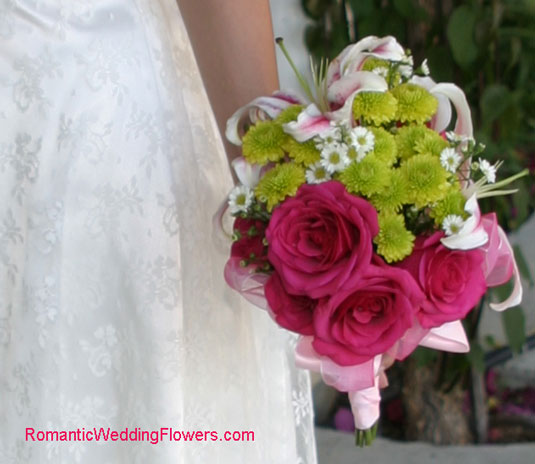 The spray asters complement the larger flowers and fill in spaces to create a round bouquet. Pink organza ribbon tufts encircle the base, and a pink satin ribbon wraps the stems.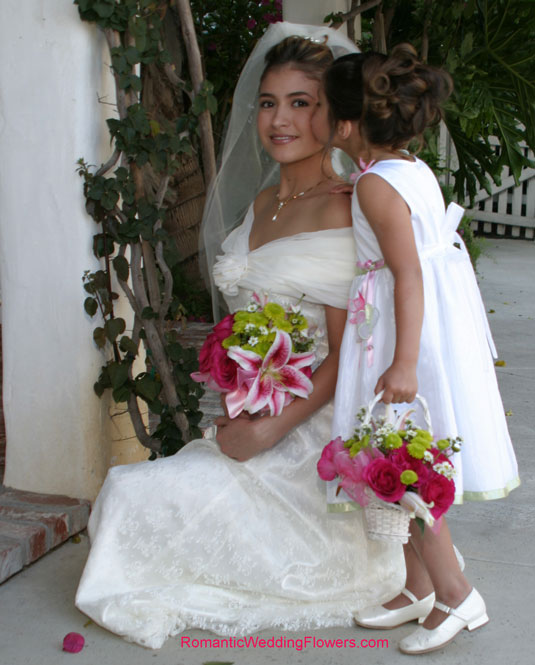 A flower girl arrangement was designed to match the bride's bouquet, and features similar flowers in a white wicker basket.
Using flowers of alternate sizes and in contrasting colors of hot pink and lime green, gives this bouquet a unique appeal for brides who are looking for something different.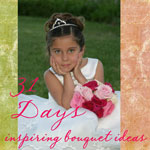 Be sure to join me tomorrow for roses, roses, more roses and stocks!
On the journey toward Home,