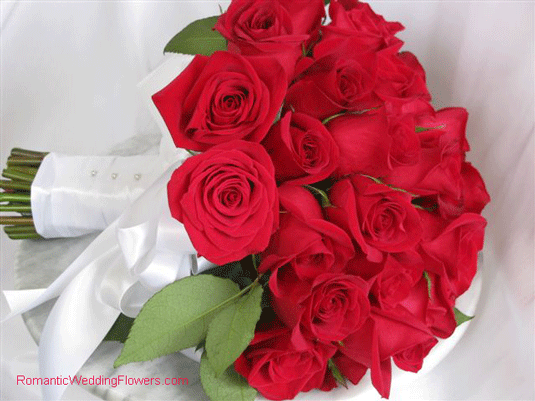 Welcome to day 22 of my 31 Days of Inspiring Bouquet Ideas! This stunning bouquet features all red Freedom roses, which was uniquely appropriate, since the groom is a US Marine!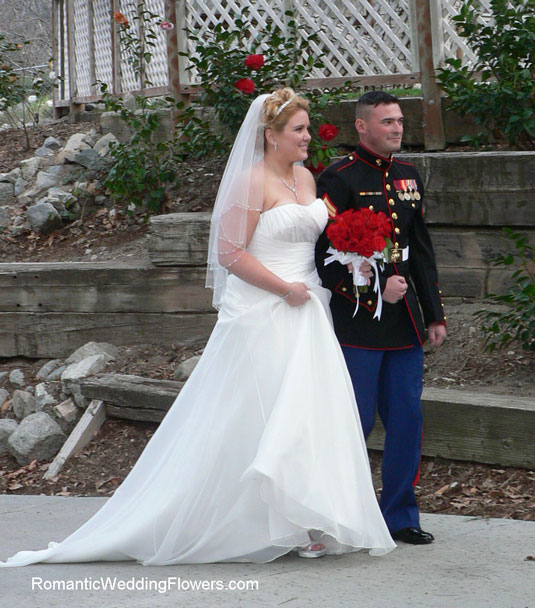 The hand-tied stems are wrapped in a white satin ribbon, and adorned with matching bows and pearl pins on the handle.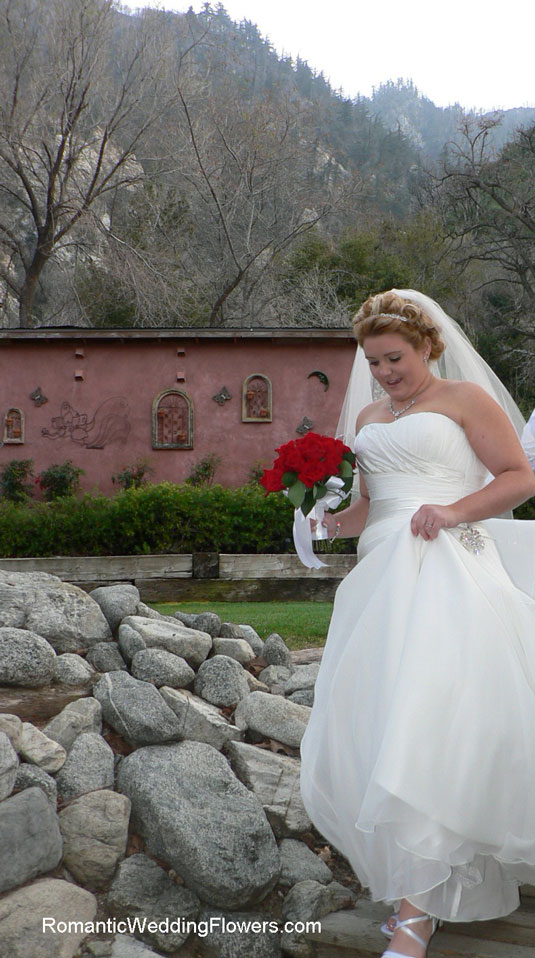 The maids dressed in red, also carried bouquets made entirely of roses. Some had monochromatic bouquets of white, while others carried bouquets of red and white.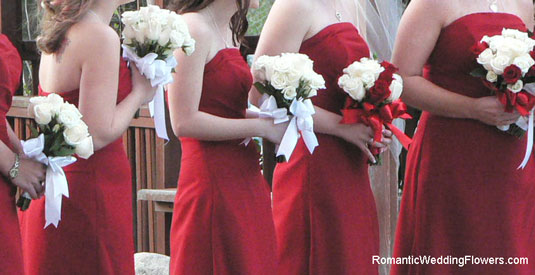 A small rose toss bouquet was prepared for the reception and a lush carpet of red rose petals was placed around the base of the cake.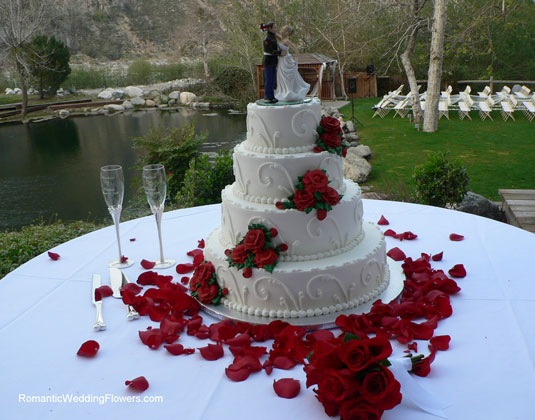 Red and white rose petals and draped tulle line the aisle of the lake-side garden ceremony at Green Mountain Ranch, a popular wedding venue in Lytle Creek, CA.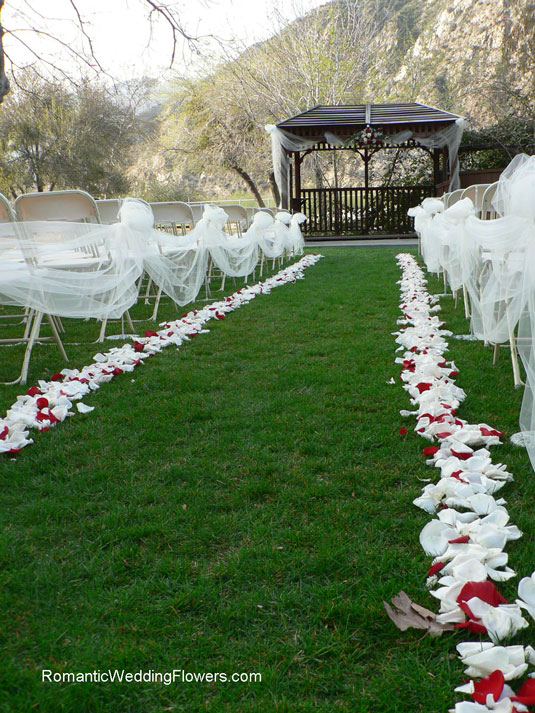 Dusk ushered in a lovely evening reception in the open air lake-side pavilion.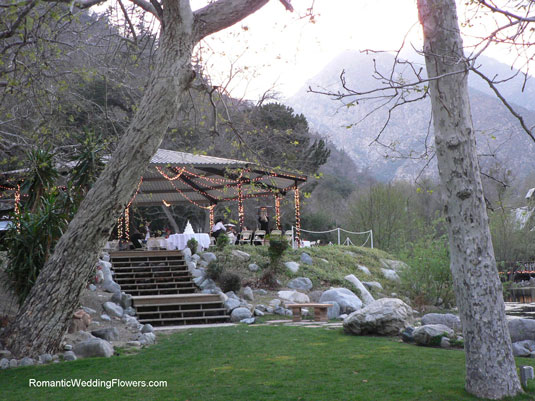 Green Mountain Ranch is an ideal location for brides looking for a garden or country venue for their wedding.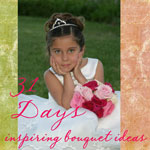 Be sure to join me tomorrow for roses and hydrangeas!
On the journey toward Home,