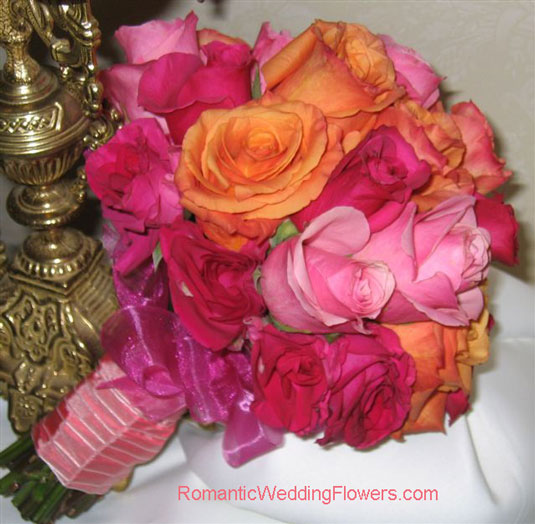 Welcome to day 17 of my 31 Days of Inspiring Bouquet Ideas! This vibrant bouquet features medium and dark pink roses combined with orange roses. Hot pink organza ribbon tufts encircle the base and the hand-tied stems are wrapped in a pink French ribbon.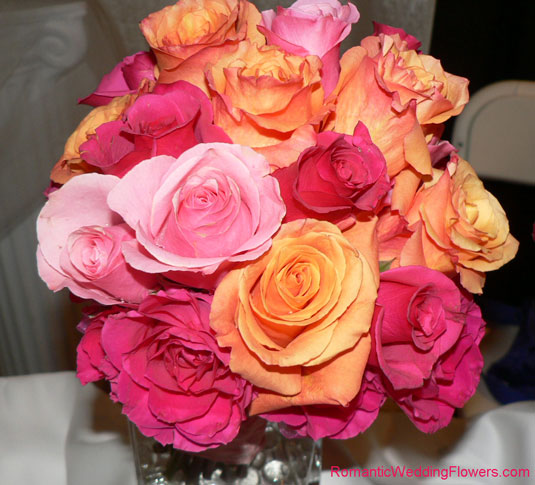 This bouquet was featured as a demonstration piece for a bridal show, where The Gardens at Pemberley was a vendor. The stunning colors found in this bouquet are favorites among younger brides.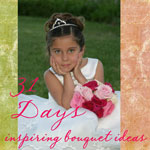 Be sure to join me tomorrow for blue delphinium and velvet!
On the journey toward Home,