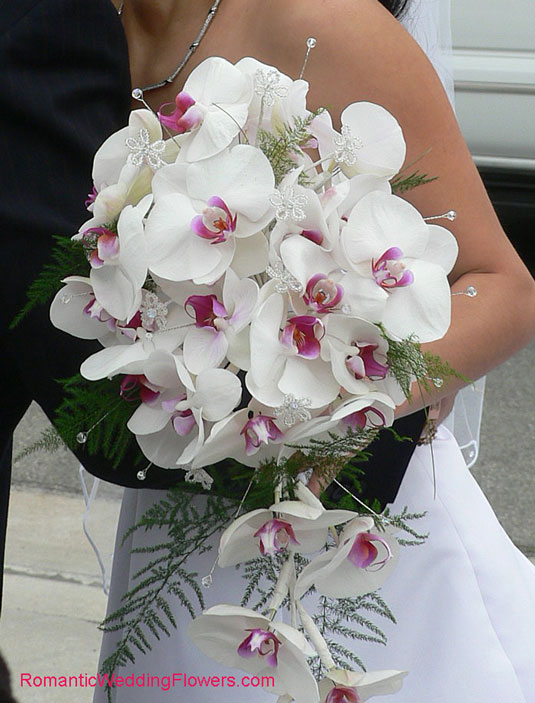 Welcome to day 19 of my 31 Days of Inspiring Bouquet Ideas! This design is quite different from most of the others featured in this series, in that the bouquet is made almost entirely of phalaenopsis orchids. Each flower is individually hand-wired and then arranged in a cascade design. The wires are fashioned into a handle and wrapped in a satin ribbon. A bit of green plumosa was added for contrast.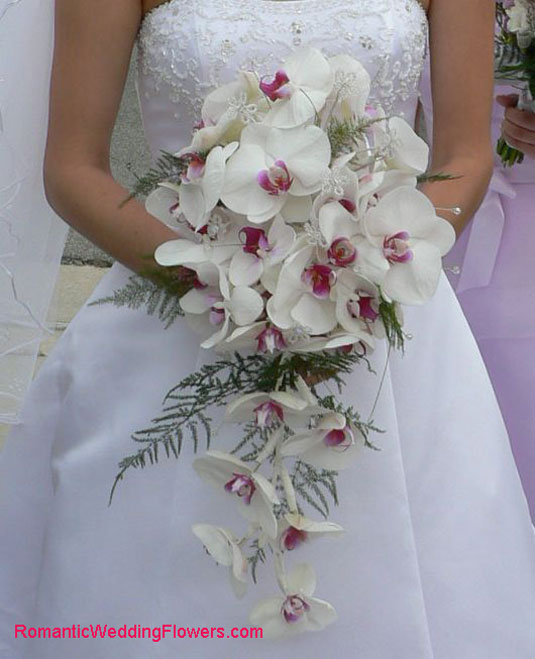 Since the bride also wanted some sparkle to her bouquet, two different types of custom-made bouquet stems were added. Some featured single Swarovski crystal beads, and others featured hand-made beaded flowers.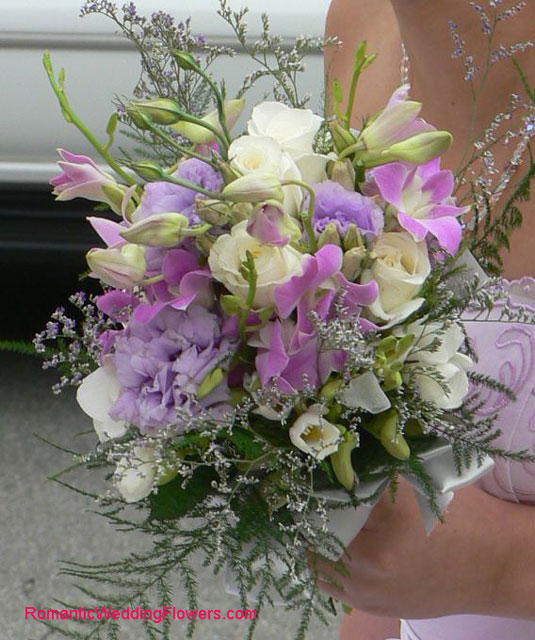 The maids' bouquets had a loose hand-tied design featuring lavender dendrobium orchids, lavender lisianthus, white roses, white freesias, plumosa and limonium. The stems were wrapped in a white satin ribbon and topped with matching bows.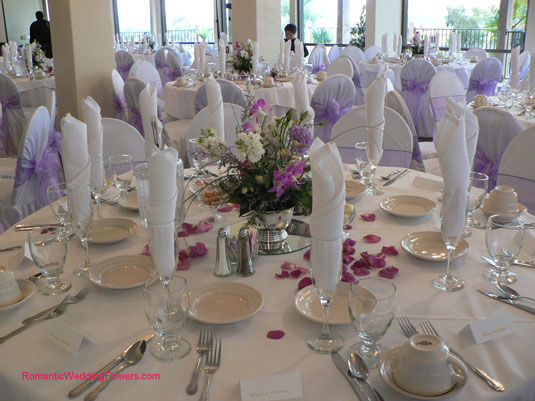 Following a private home ceremony, the reception was held at the Royal Vista Golf Club in Walnut, CA. Silver luster bowls held flowers similar to those in the maids' bouquets, to which white stock and bear grass were also added. Lavender rose petals surrounded the reception arrangements.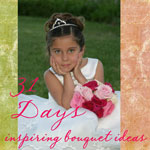 Be sure to join me tomorrow for hot pink gerberas and green button mums!
On the journey toward Home,