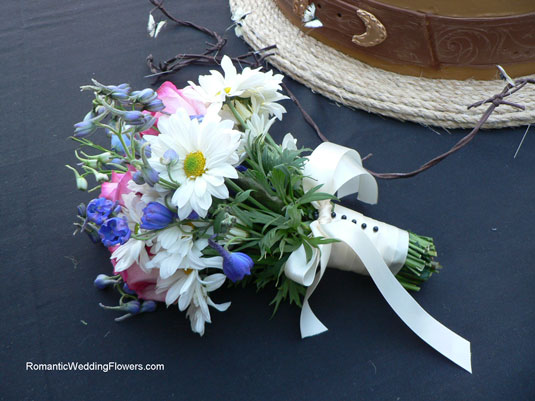 Welcome to day 16 of my 31 Days of Inspiring Bouquet Ideas! This lovely little hand-tied toss bouquet features light and dark blue delphinium, pink roses and white daisy chrysanthemums. The stems are wrapped in a white satin ribbon with matching bows and black pearl pins on the handle.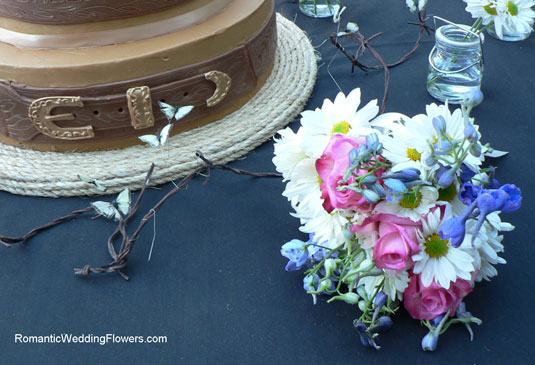 This was one of the most uniquely themed weddings we have ever been involved with. From the above photo, you might ask, "Is that a fondant belt buckle on the cake?" Yep! The wedding had an old-west theme which was perfectly suited for Green Mountain Ranch, an old stage coach stop and now a country style venue.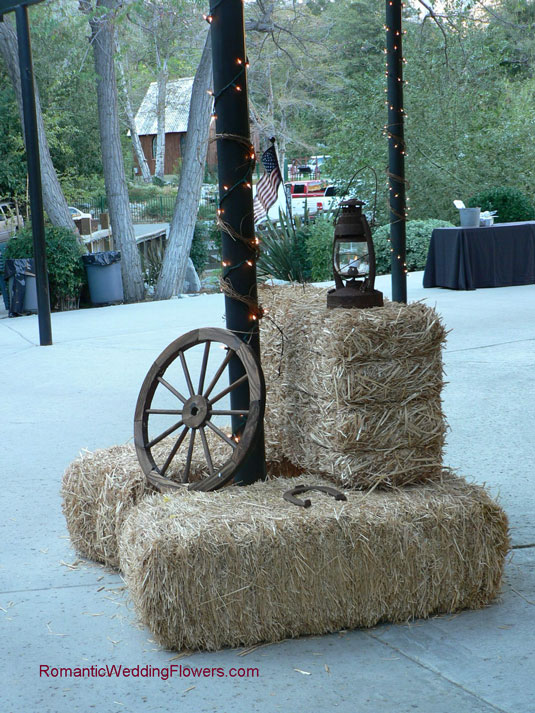 The bride had such an attention to detail with regard to her décor choices and even had bales of straw, wagon wheels, burlap, horse shoes, and old lanterns brought in to add to the authenticity.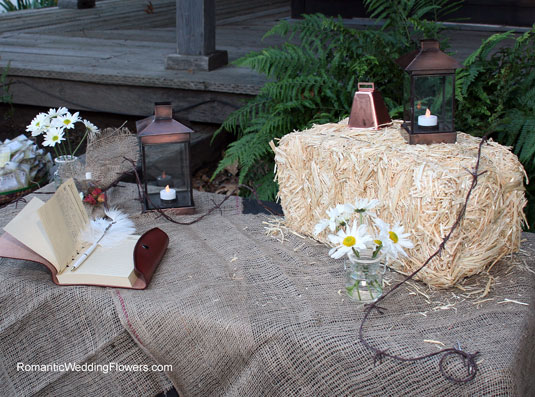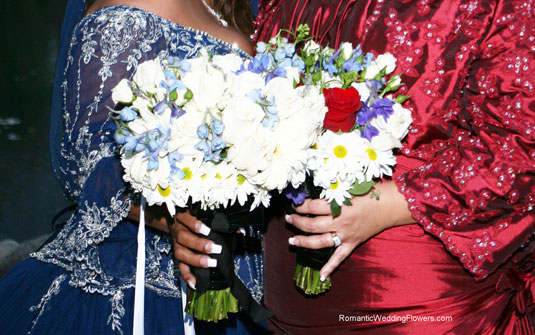 The bride wore a sparkling Prussian blue gown while the maid was dressed in a crimson satin. Both bouquets featured white roses and chrysanthemums, accented with color to match their dresses. The bouquets were wrapped in black velvet and black pearl pins adorned the handles.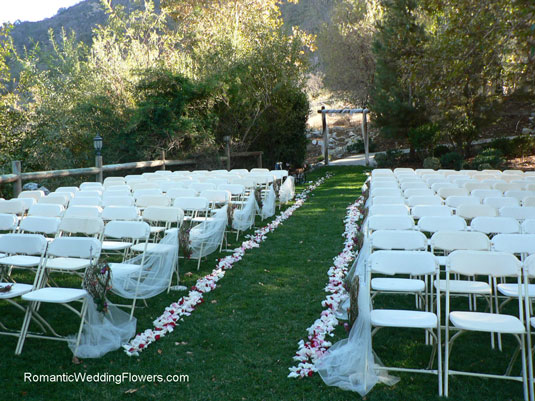 The wedding ceremony was held on the lake-side lawn where the aisle was draped with tulle and lined with rose petals.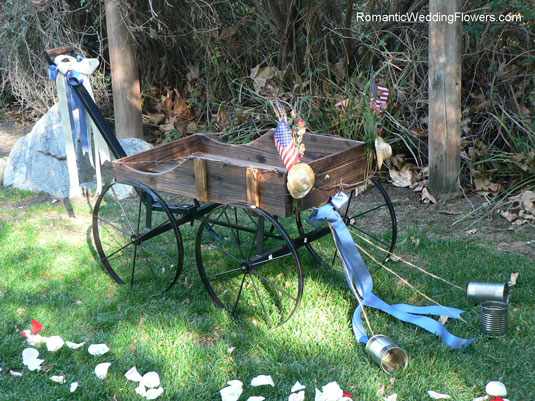 A small rustic wagon was decorated with ribbons and flags, while dried flower grapevine hearts were scattered throughout.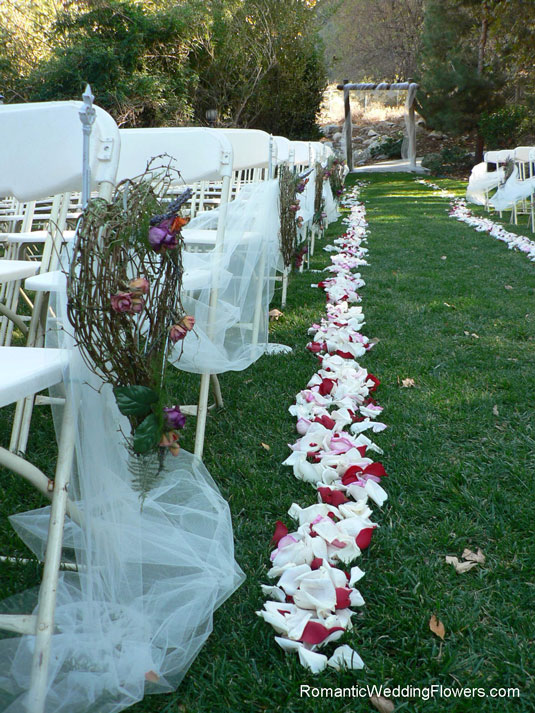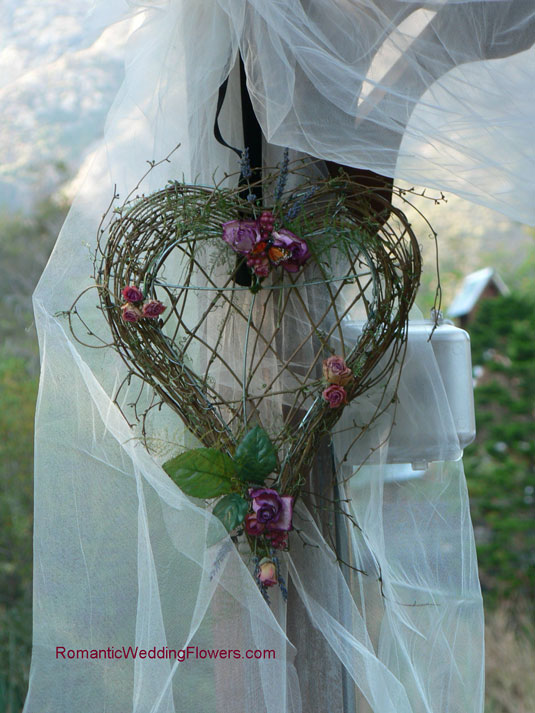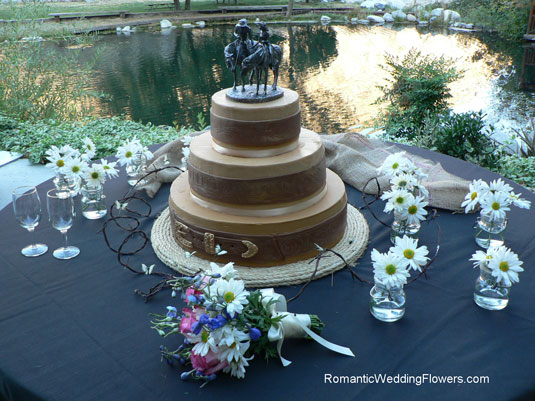 Surrounded by miniature canning jars filled with mums, the unique cake was provided by Cucamonga Cakery.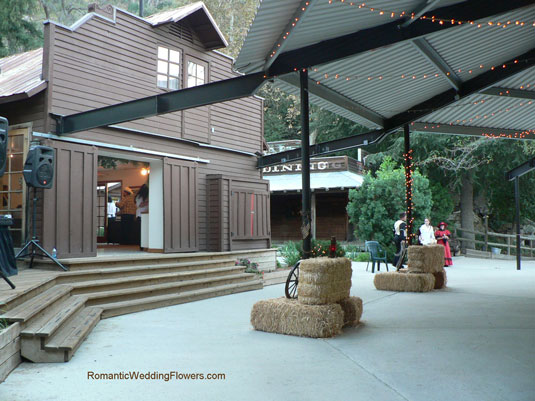 The reception was held in the lake-side open air pavilion, just adjacent to the indoor buffet area.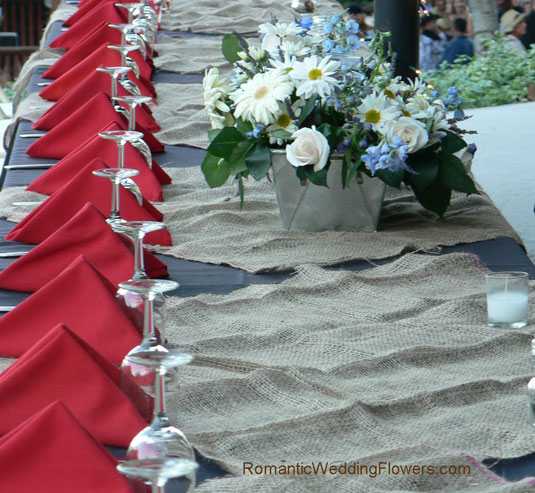 In keeping with the old-west theme, the bride provided burlap table coverings, which paired well with the dried flower grapevine wreaths and lanterns that adorned the reception tables.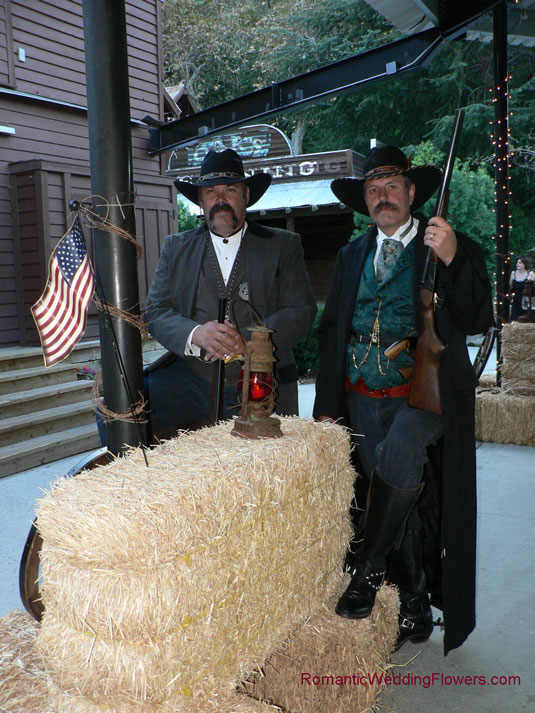 Finally, the old-west was brought to life with a unique surprise for the guests! Fully outfitted with boots, spurs, long coats and hats, the "Sheriff" and his shotgun-toting posse, "extracted" the groom from a company of gambling friends and "escorted" him to the alter! The wild band of theatrical players was provided by Guns and Garters. They were awesome to watch, and with many of the guests also dressed in old-west attire, the event was like a step back into time!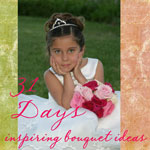 Be sure to join me tomorrow for pink and orange sherbet roses!
On the journey toward Home,