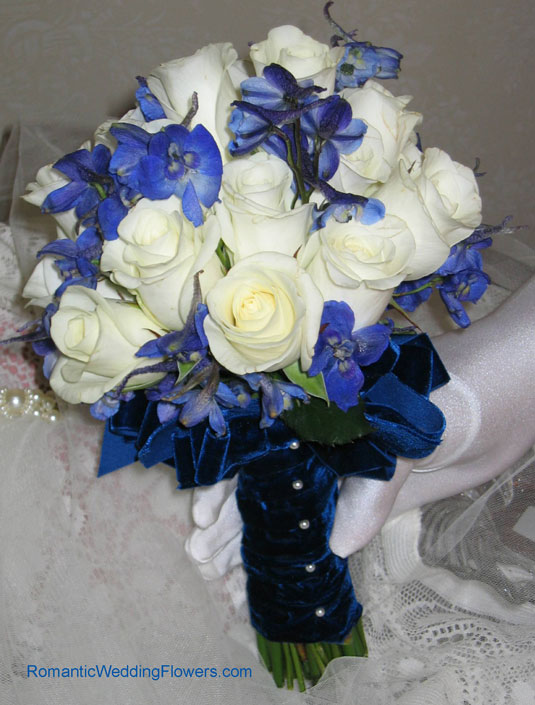 Welcome to day 18 of my 31 Days of Inspiring Bouquet Ideas! This stunning hand-tied bouquet features white roses mixed with dark blue delphinium. The stems are wrapped in a navy blue velvet ribbon. Matching bows and pearl pins in the handle complete the design.
This was made for a bride who won a complimentary bouquet at a Bridal Fair, where The Gardens at Pemberley was a vendor. The blue velvet gives this bouquet a traditional and regal look.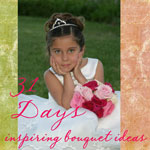 Be sure to join me tomorrow for phalaenopsis orchids!
On the journey toward Home,