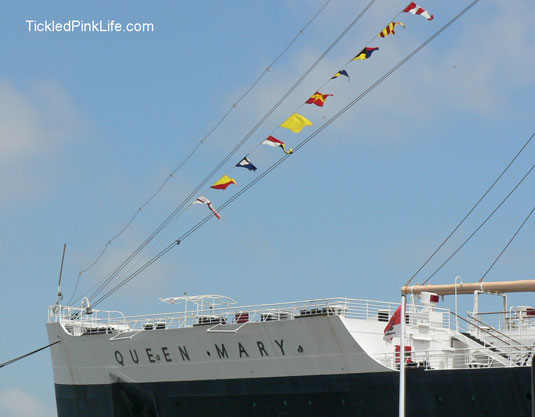 Last week the California Association of Criminalists (CAC) held their spring meeting on the Queen Mary, an historic stationary ship, permanently docked in Long Beach, California. This was a fitting venue in that members of their sister organization, the Forensic Science Society were also in attendance from "across the pond."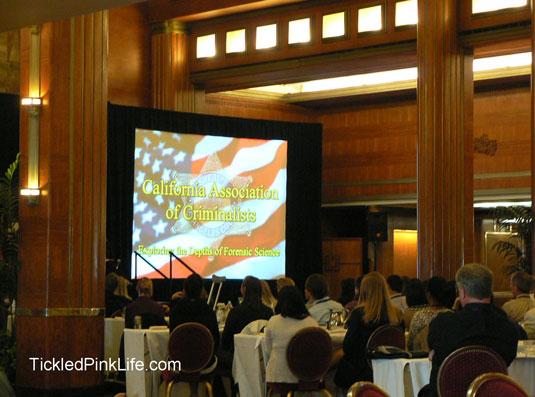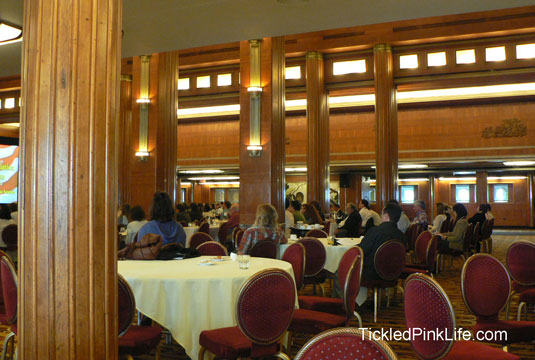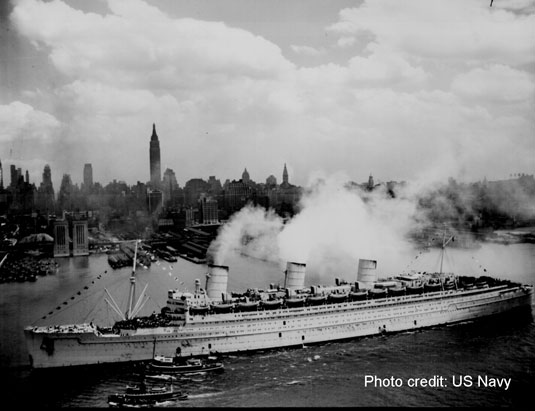 The Queen Mary was commissioned by the Cunard Steamship Company and was built in Scotland in the 1930's. Completing her maiden voyage in 1936, the Queen Mary was one of the most stylish and luxurious ships of her time. By 1940, the ship was drafted into war service and converted from a passenger liner to a troop carrier. During her war years, the hull was repainted and the ship became known as The Grey Ghost. She carried military personnel and wounded soldiers to the US, shuttled Winston Churchill across the Atlantic and even transported G.I. brides and children. In 1947, the Queen Mary resumed passenger service until retiring in 1967, where the ship was removed from British registry and ownership was transferred to the City of Long Beach, California.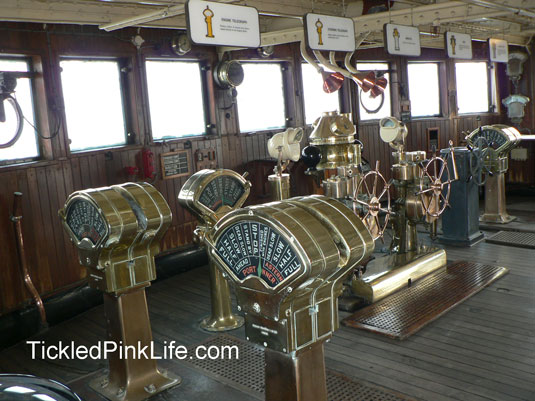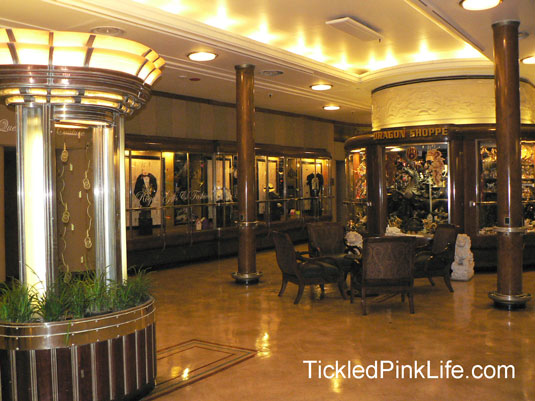 The ship is a beautiful example of the art deco style that was so popular during that era. The prolific wood paneling, sharp design lines, silver fixtures and Greek artwork transport visitors back in time to the ship's heyday. Large photographs of famous passengers adorn the enclosed Promenade Deck—Bob Hope, Cary Grant, David Niven, Sir Winston Churchill, and the Duke and Duchess of Windsor. When my sister and I were afforded the opportunity to provide banquet flowers for the CAC meeting at this historic venue, we gladly accepted.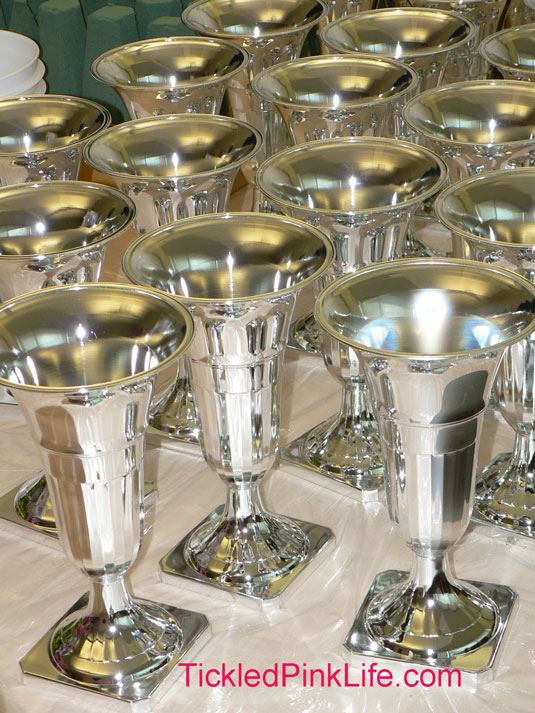 To keep with the art deco style, we started with silver trumpet vases, and then chose flowers that would have been popular in the 1930s, including mums, orchids and carnations. These wonderful vases are made by Vacuum Orna-Metal. We started with green amaranthus, orchids, mums and curly willow. We then added our color using roses, callas, carnations and alstroemeria. Lastly, we filled in with hypericum (coffee bean), creating lush and colorful table arrangements.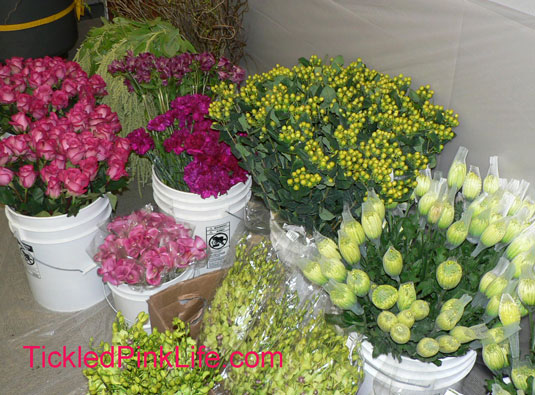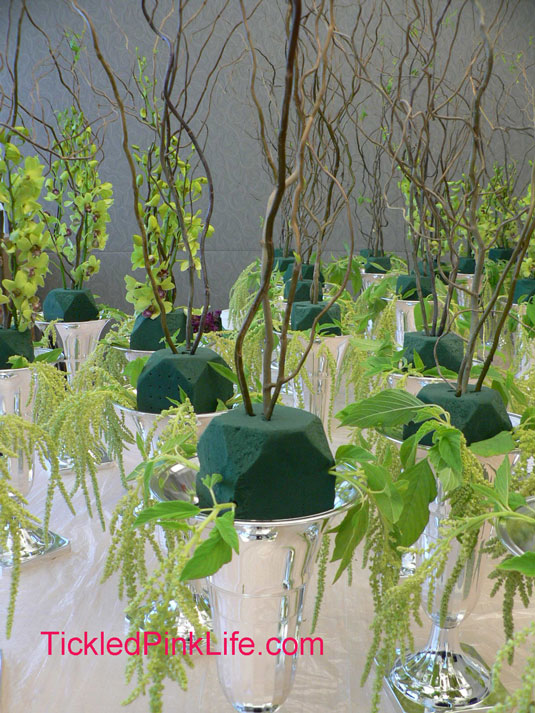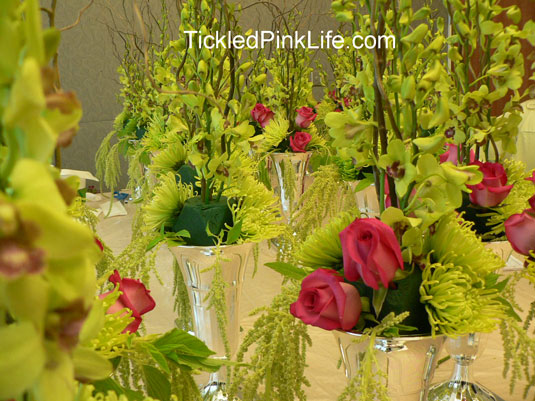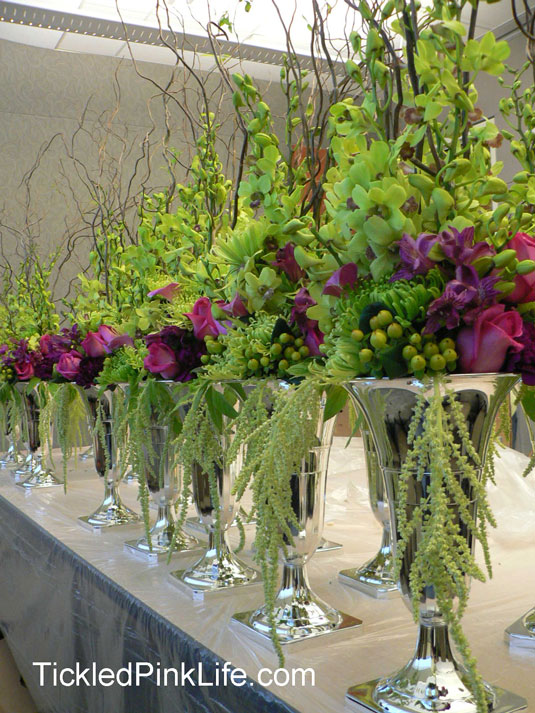 The banquet was held in the Queen's Salon—a beautiful art deco show piece of high ceilings, marble fireplaces, etched mirrors and hardwood floors.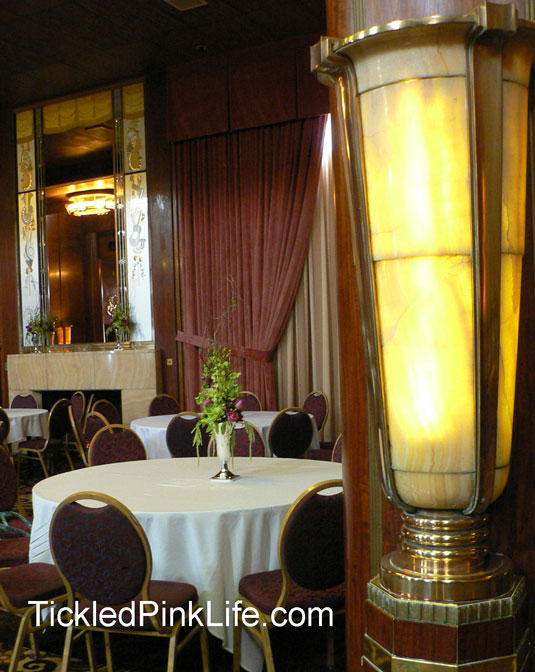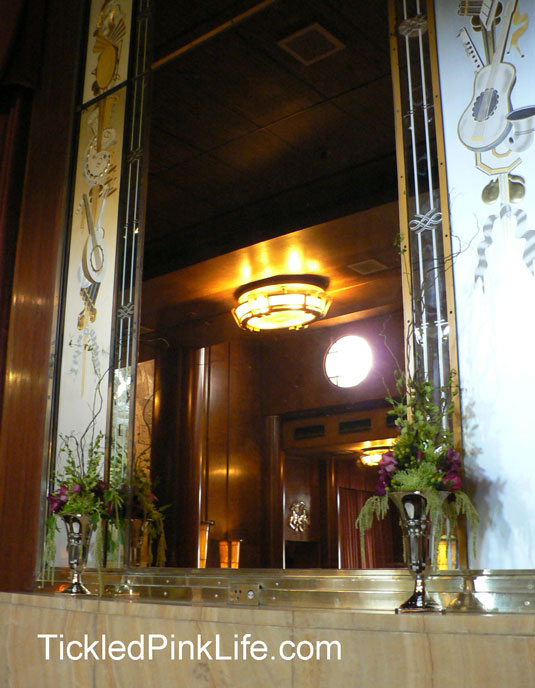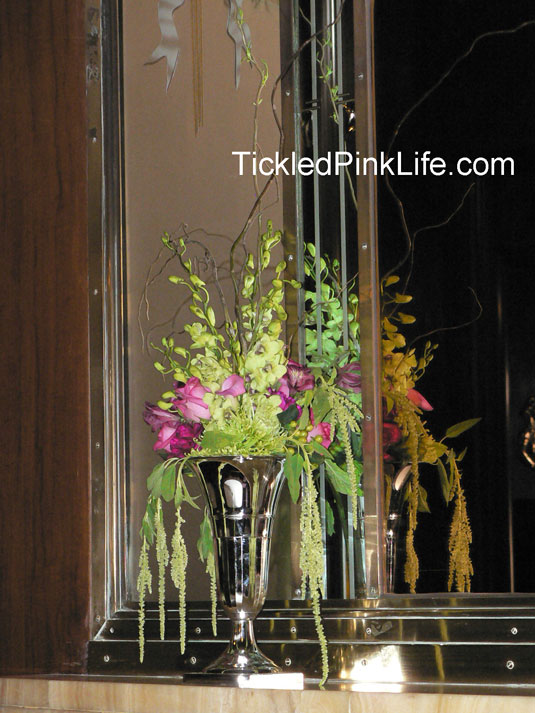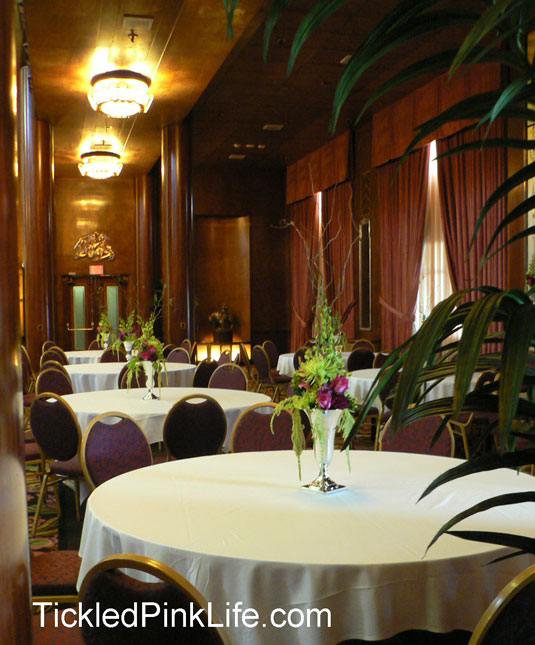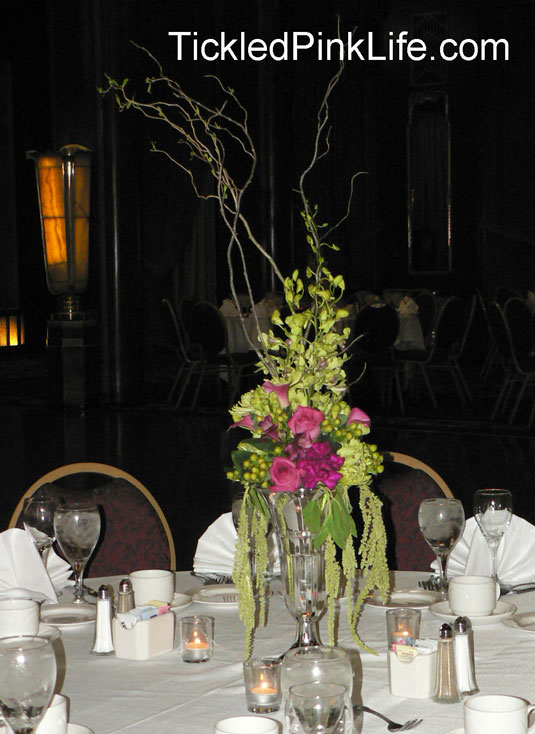 We also provided orchid and curly willow dried arrangements as a backdrop for the stage area. The flowers were lovely in this stunning room.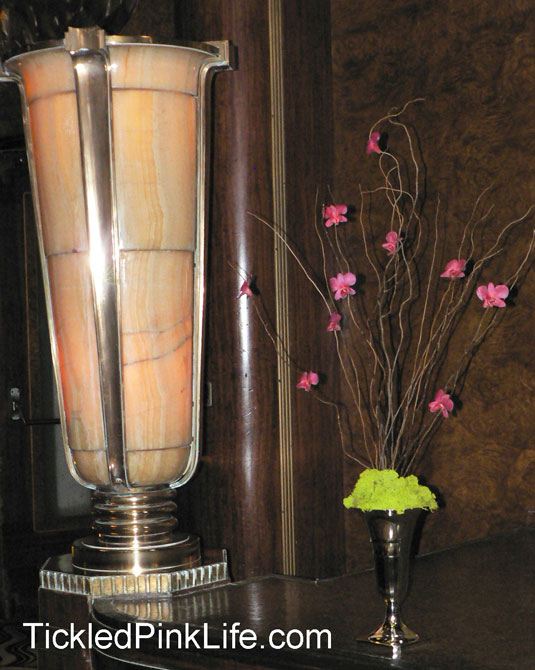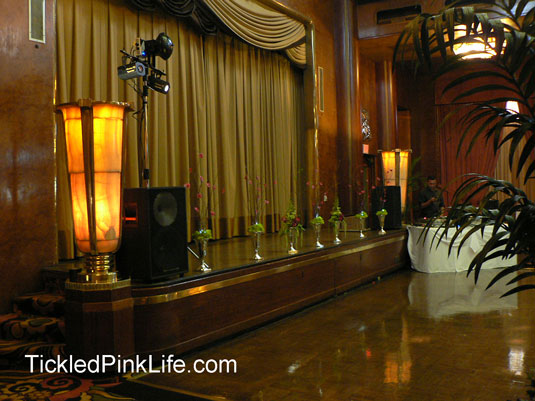 The Queen Mary was a wonderful location for this "destination meeting" giving the attendees a nostalgic journey back in time to 1936. We were honored to be a part of it.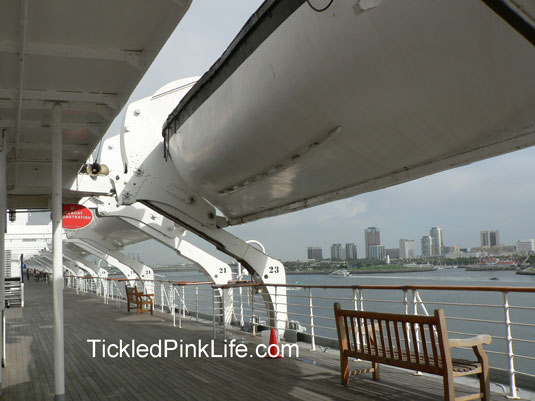 For more pictures of this event and others in our portfolio, please visit The Gardens at Pemberley web site and blog.
On the journey toward Home,