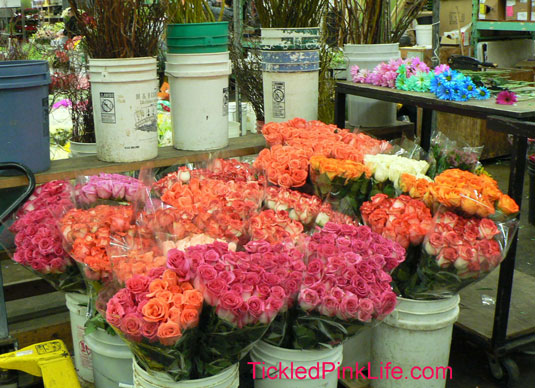 Early this morning (before it was comfortable to be out of bed on my day off), I grabbed my camera and headed off for the local flower market. My twin sister Lori owns The Gardens at Pemberley, a wedding and event floral design business, and we are working on a centerpiece design for an event next month. My goal was to check some prices and pick up some flowers for a mock-up. So, if you've never been to a flower market before, come along with me for a virtual tour! The Los Angeles Flower District actually encompasses the Los Angeles Flower Market, the Southern California Flower Market, and other storefront retailers located roughly throughout the 700 block of Wall Street, between Sixth and Seventh Avenuesin Downtown Los Angeles.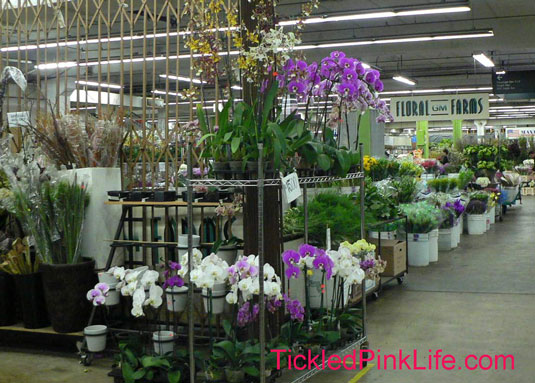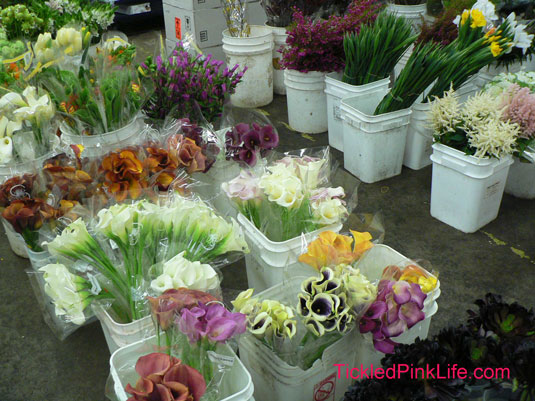 The origins of this Flower District began in 1913 with a group of Japanese flower growers, who moved into the current location in 1923. Around the same time, the American Florists' Exchange was formed by a group of European immigrants who were working as flower farmers and wholesalers. Eventually this location became the trading hub for wholesalers, shippers, florists and flower farmers. Today, it is open to both the trade and to the public, providing fresh and vibrant blooms at very reasonable prices.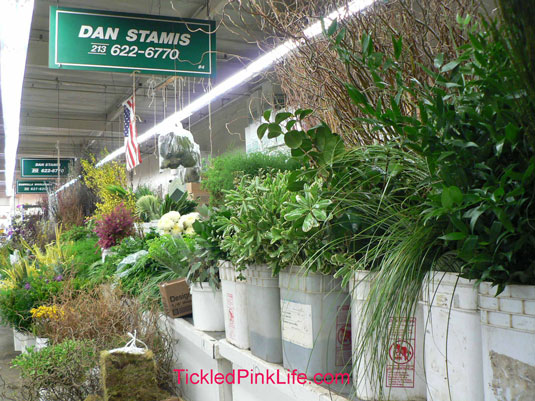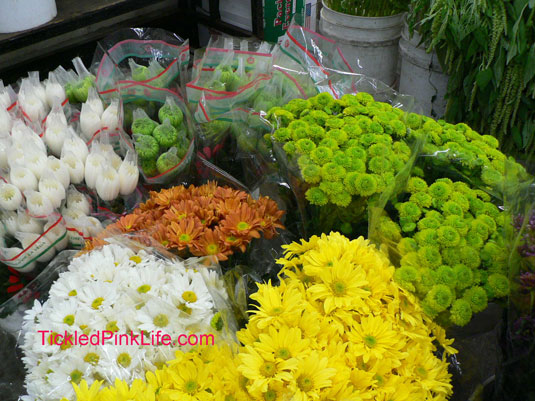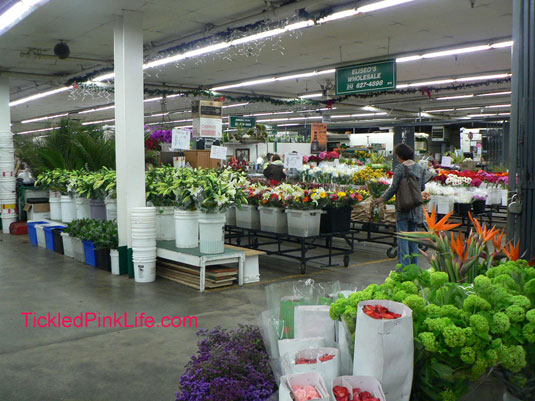 This is my flower purchase, unwrapped, stems cut and hydrating in floral food.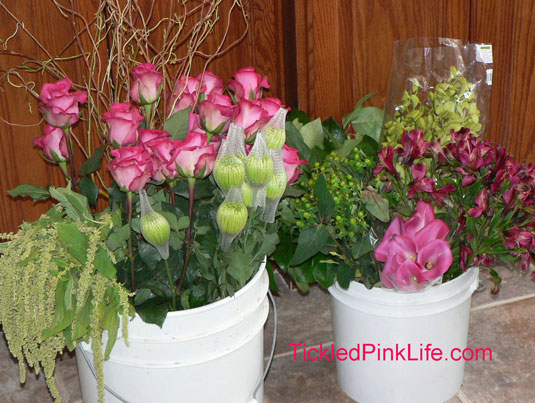 And here is the finished centerpiece mockup (minus the final vase). The arrangements will be set into 12-inch silver trumpet vases, but this is what I happened to have on hand to dink around with today! This arrangement includes mums, dendrobium orchids, roses, alstroemeria, amaranthus, callas, curly willow, and hypericum. I also used lemon leaves at the base, although I am a bit on the fence about those. I am thinking I should probably lose the lemon leaves and use more hypericum (the green filler with the little berries). What do you think?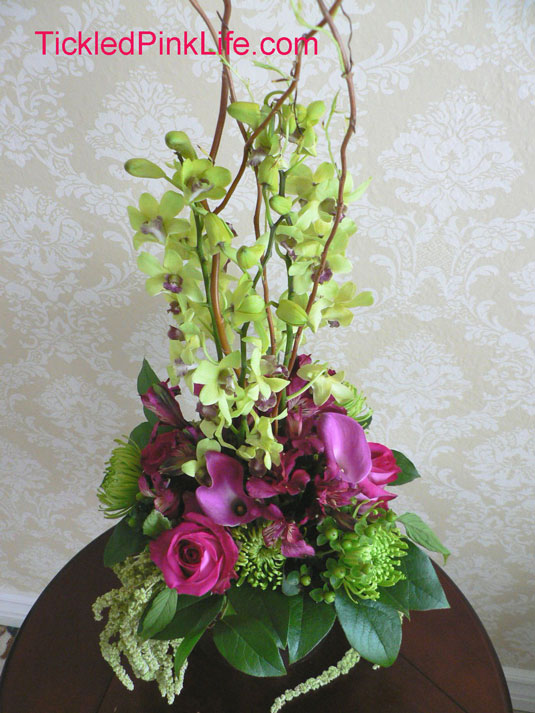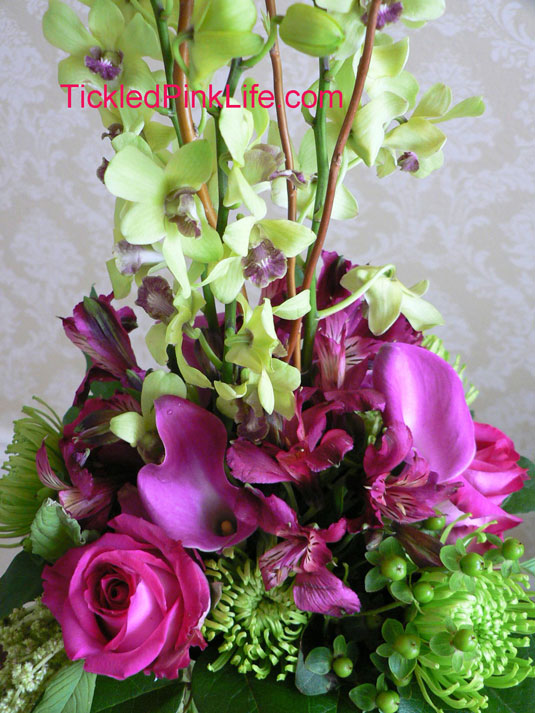 Well I hope you enjoyed our little stroll through the flower market. I will post the finished pieces next month. We will be providing table arrangements for the California Association of Criminalists dinner aboard the Queen Mary in Long Beach. We are so excited about working at this venue! The Queen's Salon is a spectacular room, and I can't wait to take pictures of our flowers in it! Until then, Happy Spring to you!
On the journey toward Home,